Obama to visit scandal-plagued Phoenix VA hospital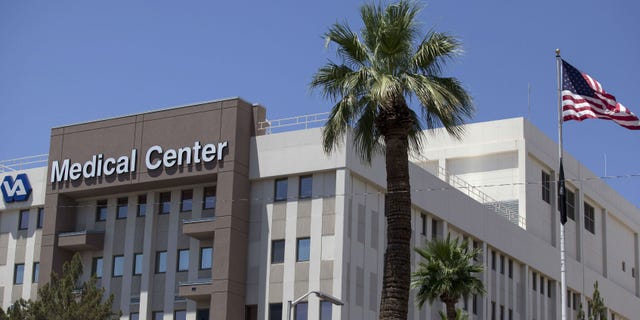 NEWYou can now listen to Fox News articles!
WASHINGTON – President Barack Obama will visit the Arizona veterans' hospital that prompted an overhaul of veterans' health care and led to the resignation of the VA secretary, his first visit since reports of mismanagement surfaced nearly a year ago.
The White House said Obama will travel to Phoenix on Friday to discuss veterans' issues. He will be joined by VA Secretary Robert McDonald, who filled the post following the ouster of Eric Shinseki.
The VA came under scrutiny last year following reports that dozens of veterans died awaiting treatment at the Phoenix Veterans Affairs Medical Center and that records were manipulated to hide delays.
A series of government reports said workers throughout the country falsified wait lists while supervisors looked the other way. While veterans encountered chronic delays, the reports found managers who falsely appeared to meet on-time goals received bonuses.
Obama drew criticism in January for traveling to Phoenix but not stopping at the VA hospital. Friday's visit will come at the end of a two-day West Coast trip by Obama. He will be in Los Angeles on Thursday attending a Democratic Party fundraiser and taping an appearance on ABC's late-night show "Jimmy Kimmel Live."
The White House said that while in Phoenix Obama wants to hear about improvements in veteran's health services as well as areas where further progress is needed.
Congress approved a sweeping law last year to overhaul the VA and make it easier for veterans to get VA-paid private health care. It also limits the time VA employees have to appeal firings for alleged wrongdoing.
Lawmakers have complained about the implementation pace of the law.
On Tuesday, Sen. John McCain, R-Arizona, said he was pleased Obama has "finally decided to visit veterans at the Phoenix VA," but questioned the Obama administration's commitment to making the law work, noting that only a small number of veterans have obtained access to private health care.
This month, the House approved a bill that would allow the VA secretary to recover bonuses from senior executives who engage in misconduct.