Obama to Tackle Airport Security Following Several Breaches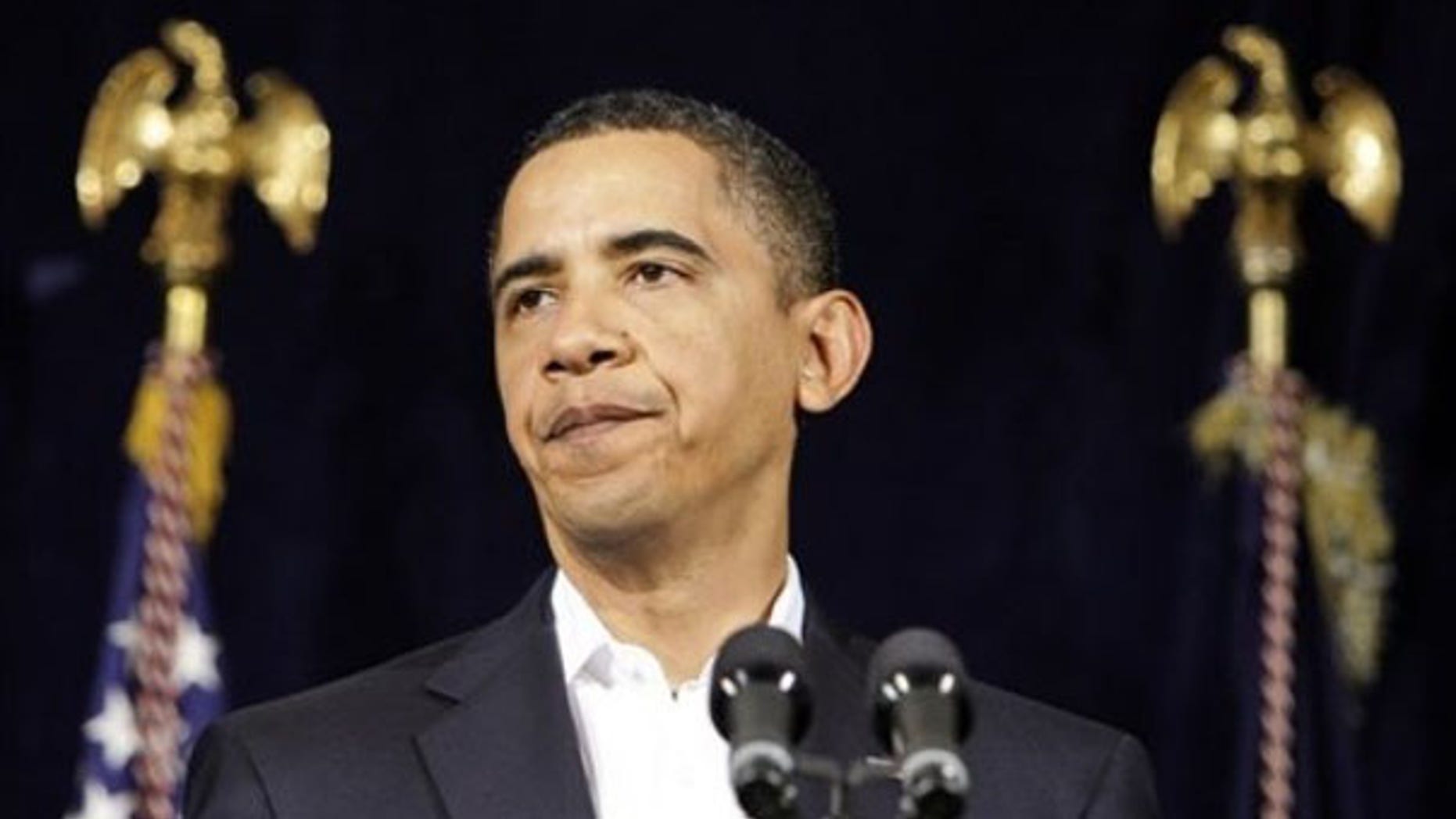 President Obama touched down in Washington Monday after his end-of-year vacation in Hawaii -- and he's arriving to a whole new mess, with the country's security infrastructure in question following the attempted bombing of a Northwest Airlines flight.
The president returns home with an eye toward swiftly cracking down on airport security following at least three recent incidents that exposed gaps in the screening system.
Though it's unclear whether the president will demand resignations, he and other officials in his administration have warned about the need for "accountability" in the face of security concerns across several agencies.
The latest breach happened Sunday evening at Newark Liberty International Airport, where flights were grounded for hours after a man, who has still not been found, walked through an exit into the secure side of a terminal. All passengers were evacuated and then had to be re-screened before they were allowed to board their planes.
The attempted bombing of a Northwest Airlines flight on Christmas Day shined a bright light on airport security gaps as well as potential failures to share information among various intelligence agencies. Days later, the crew on a flight from Baltimore to New York City found a firecracker on board after the plane landed.
"I think this guy may have done us a favor," former 9/11 Commission Co-Chairman Tom Kean said of Umar Farouk Abdulmutallab, the 23-year-old suspect in the Christmas Day incident. "For the first time here, we're looking at the problems in Yemen. For the first time, the administration is really concentrating on this. For the first time, we're re-doing airplane safety."
Some terror analysts say the failed attack shows that security has not improved measurably since the Sept. 11, 2001, terror attacks, despite the creation of the Department of Homeland Security and billions spent on airport security.
In response to the attempted bombing, the Transportation Security Administration has ordered that travelers flying into the United States from more than a dozen countries will undergo additional screening, including pat-downs and full-body scans. The measures will apply to passengers flying out of countries listed as state sponsors of terrorism -- Cuba, Iran, Sudan and Syria -- as well as other "countries of interest," including Nigeria, Abdulmutallab's homeland, and Yemen, where he allegedly trained with Al Qaeda.
Homeland Security Secretary Janet Napolitano, who has been widely criticized for her immediate response to the Christmas Day incident, has dispatched senior officials abroad to meet with leaders from international airports to determine how to shore up security. The TSA is already planning to roll out more full-body scanners at U.S. airports.
Joe and Susan Trento, author of the book "Unsafe at Any Altitude," said TSA screeners simply are not finding contraband with any consistency.
"If it gets to the point where they're on the plane with explosives, the system's already failed," Joe Trento said. "TSA, the pilots call it 'Thousands Standing Around' -- that's what it amounts to. It's eye candy. It's designed to make us feel better."
The other half of the administration's review is focusing on how terror watch lists are formed and coordination among intelligence agencies. Abdulmutallab was added to a watch list of more than a half-million people after his father warned U.S. officials about his son's extremist ties in November. But he was never added to a smaller list that would have kept him off U.S.-bound flights or another list that would have mandated secondary screening -- the kind that might have detected the explosive materials he carried on board.
Officials reportedly have expanded both the terror watch list and the "no-fly" list since the incident.
Obama counterterrorism adviser John Brennan told "Fox News Sunday" that despite the warning signs that many lawmakers are pointing to, "there was no smoking gun" that could have singlehandedly flagged the suspect before he boarded the plane.
"It was the failure to integrate and piece together those bits and pieces of information," he said. "In the review so far, there's no indication whatsoever that any agency or department was not trying to share information. There were some lapses. There were some human errors."
He repeated the president's warning that "accountability" needs to be part of the review, but he defended top officials, including Napolitano, who have come under scrutiny in the wake of the attempted attack.
Sen. Joe Lieberman, I-Conn., said Napolitano is still the right person for the job and that officials should not be looking to point fingers.
"We're not out to protect anybody or attack anybody. We're out to fix what went wrong on December 25th," Lieberman said on ABC's "This Week." So it's time to take a fresh, nonpartisan look, not to knock down the Department of Homeland Security or the 9/11 reforms."
But with Capitol Hill hearings set to start later this month and the administration's review underway, some lawmakers are asking, who dropped the ball?
"Somebody screwed up big time," Sen. Kit Bond, R-Mo., vice chairman of the Senate Intelligence Committee, said in a written statement last week announcing hearings in January.