Obama to release budget, GOP to object to taxes, spending plans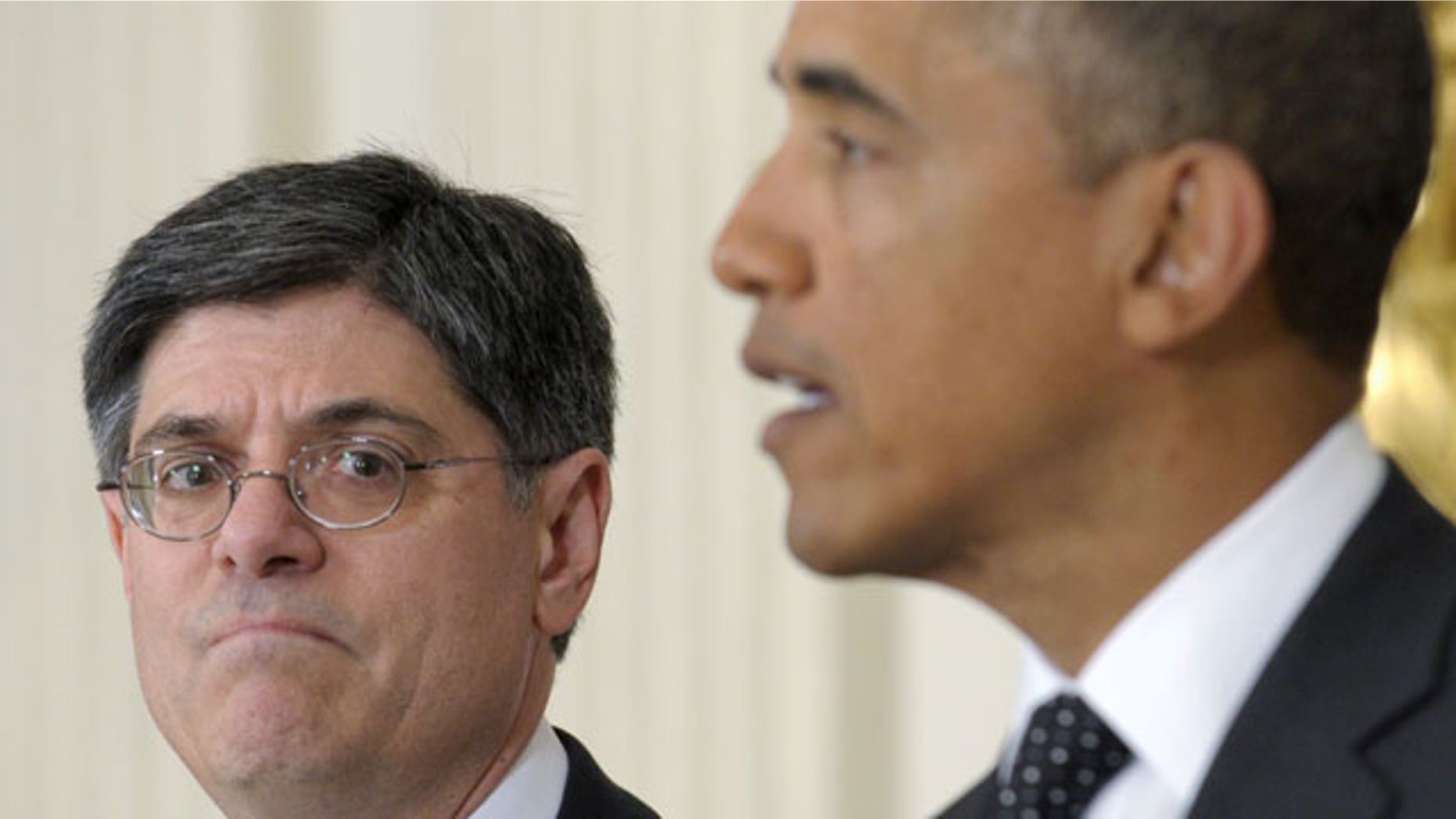 President Obama is offering his spending blueprint for the next decade -- an election-year document that seeks to achieve $4 trillion in deficit reduction through cuts in government spending, higher taxes and inclusion of last year's debt-ceiling deal for deficit reduction.
At the same time, Obama will ask for substantial spending increases on infrastructure and job training, but will offer few reforms to entitlement programs, which take up 40 percent of the annual federal budget.
Republicans, who are vowing to oppose Obama's tax increases, have planned several events Monday to counter the president's release. On Sunday House Budget Committee Chairman Paul Ryan said the president's proposal is full of gimmicks and does little to reduce the deficit or curb the rapid growth of benefit programs like Medicare.
"Medicare is going bankrupt ... The president's health care law takes the $500 billion from Medicare to spend on Obamacare," he said.
In a fact sheet previewing the budget, the administration sought to cast the debate as a battle to protect the middle class following decades of eroding security and a deep recession.
"We must transform our budget from one focused on speculating, spending and borrowing to one constructed on the solid foundation of educating, innovating and building," the administration said.
Obama was scheduled to speak Monday morning to students at Northern Virginia Community College to highlight the budget's education initiatives.
The location of Obama's budget talk is significant, as Obama also will announce a planned new $8 billion "Community College to Career Fund" during the speech.
The fund, which will be part of the budget plan, plans to help forge new partnerships between community colleges and businesses to train 2 million workers for good-paying jobs in high-growth and high-demand industries.  It also seeks to provide funding for community colleges and states to partner with businesses to train workers in areas such as health care, transportation and advanced manufacturing.
Drawing on $1 trillion in deficit reductions already negotiated in last summer's debt ceiling deal, Obama will also call for an additional $1.5 trillion in spending cuts to go with $1.5 trillion in new taxes, in part from raising the tax rates of the past 11 years for high-income earners.
The plan uses savings from the Iraq and Afghanistan military withdrawals to drive down the deficit, pledges $476 billion over six years for infrastructure projects, $350 billion in short-term stimulus-style spending for job creation and $60 billion for teachers and first responders. It offers little in the way of entitlement reforms, the biggest driver of the national debt.
Added all together, Obama Chief of Staff Jacob Lew claims that for every dollar of revenue in the plan, spending will be cut $2.50.
"The goal is $4 trillion. This gets us to the goal," Lew told "Fox News Sunday."
Ryan said Republicans will offer an alternative budget that saves Medicare by reducing the rate of growth. The plan, which was crafted with Democratic Sen. Ron Wyden of Oregon, calls for a "premium support" program for people under age 55. Opposing Democrats call it "a voucher system" designed to end Medicare.
"When the dust settles and people see actually what we're doing, how we're promoting bipartisan solutions, I think we're going to be fine," Ryan said on ABC's "This Week." "Unfortunately, the president and his party leaders, they're not a part of this conversation. And that to me is very disappointing."
That is also disappointing to Senate Minority Leader Mitch McConnell, who said he will present the Democratic president's plan in the Senate.
"Probably the only budget votes we'll have in the Senate, which refuses to follow the law and pass a budget of its own, would be a House-passed budget and the president's budget. So I intend to offer the president's budget for him so he'll have a chance to get a vote on it," McConnell, R-Ky., told CBS' "Face the Nation."
Ryan said the House will pass the GOP budget not only "because the law says we will need to, but we also think we have a moral obligation to try and fix this country's big problems before they get out of our control."
That cliff may be getting close. Obama recently extended the federal debt ceiling to $16.2 trillion -- the $15.36 trillion national debt is now greater than the annual gross domestic product.
Attempting to close the gap, the president's plan slaps a 10-year, $61 billion "financial crisis responsibility fee" on big banks to recoup the 2008 Wall Street bailout. It also calls for a "Buffett Rule," named after billionaire Warren Buffett, which would guarantee that households making more than $1 million a year pay at least 30 percent of their income in taxes.
On top of that is so-called "savings" of $850 billion over the next decade from the Iraq and Afghanistan military draw-downs. Lew, the president's former budget chief, rejected claims that counting unspent money as savings is a gimmick because without "closing down this back door," there would be "a natural process of seeing military spending grow."
"I guarantee you that if we don't take the action that's been proposed, there will be leakage, and that money will end up being spent," he said. "If there's going to be discipline in the budget, you have to lower the amount of money that could be appropriated in that area."
While Obama pledged in February 2009 to cut the $1.4 trillion deficit by half in four years, the projected deficit for 2012 will be $1.3 trillion, just $100 billion less than what he "inherited." The 2013 budget is expected to have a $901 billion deficit.
Attributing the broken pledge to a recessionary hole deeper than anyone knew, Lew on Sunday revised the pledge to say that by the end of the next budget, the deficit as a percentage of the gross domestic product would be less than 3 percent. He said that means new spending will not be adding to the deficit.
"That's a hugely important accomplishment that will reduce the debt as a percent of your GDP so that we stabilize ourselves in terms that all of the international financial institutions are looking for," he said.
But Lew, who said the $4 trillion is a "marker" that beats anything Congress has passed so far, acknowledged that several goals have yet to be met.
"We are at a place where we have momentum and the economy is growing, not enough -- it's -- there aren't enough jobs, and there's not economic growth. We're heading the right decision," he said. "The question is: Is Washington (going to) be part of the solution or part of the problem?"
The Associated Press contributed to this report.