Obama to be first sitting president to visit federal prison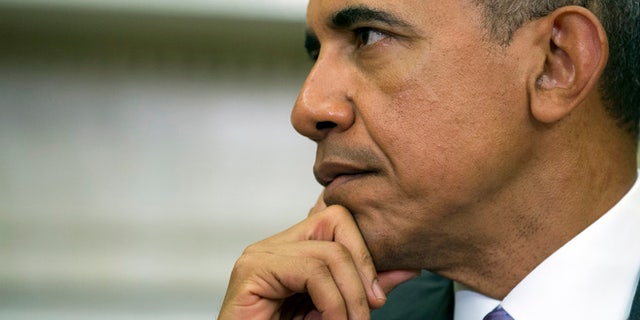 NEWYou can now listen to Fox News articles!
President Obama is set to tour Oklahoma's El Reno Correctional Institution on Thursday, becoming the first sitting president to visit a federal prison, the White House said last week.
Obama will meet with law enforcement officials and prisoners when he visits El Reno, a medium security prison that's home to 1,300 inmates. He'll be accompanied by Federal Bureau of Prisons Director Charles E. Samuels Jr.
The trip, which will be recorded by Vice as part of an HBO documentary slated to air this Fall, is just one stop, however, in a week packed with criminal justice events for Obama.
Obama will speak about reforming sentencing guidelines when he addressed the NAACP's annual conference in Philadelphia on Tuesday. The President is also widely expected to commute the sentences of dozens of non-violent offenders during the week. He previously commuted the sentences of 22 drug offenders in March.
"The President has already, over the first six years of his administration, offered some commutations to nonviolent offenders," White House Press Secretary Josh Earnest said on July 6. "But he does not view that as a cure-all for some of the inequities that continue to persist in our criminal justice system. Broader reform is needed."