Obama team nixed fundraiser by attorney for sex offender pal of Bill Clinton, emails show
One of America's top defense attorneys was deemed too controversial to host an event for President Obama, according to newly surfaced emails, mainly because of one particular client – a jet-setting billionaire accused of trafficking underage girls, who also happens to be close friends with Bill Clinton.
Famed attorney Roy Black, 71, represented Jeffrey Epstein, 63, a Palm Beach finance mogul accused of trafficking for himself and his powerful friends nearly three-dozen underage girls for sex. Black, and his co-counsel Alan Dershowitz, secured a remarkable deal in 2008 in which Epstein pleaded guilty to one count related to prostitution with a minor, registered as a sex offender, and served, partly in home detention, just 13 months of a 19-month sentence.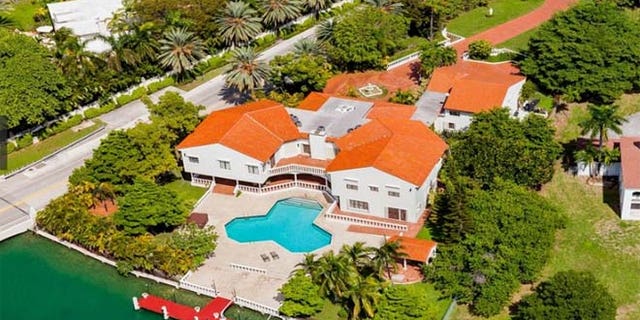 A May 12 email chain posted on WikiLeaks showed Democratic National Committee leaders fretted that Black had hosted a fundraiser for Obama in 2007, and had been initially cleared in February to host a second fundraiser at his Miami Beach mansion, listed earlier this year for $17 million. But negative subsequent publicity as a result of representing Epstein gave party officials pause.
"We were also asked to vet the following for POTUS hosting. The only issue is Roy Black. New issues have come up since his last vet in February 2016," wrote Kevin Snowden, deputy compliance director at the DNC.
"I lean no to (Black) hosting but could be ok with (him) attending," wrote back Alan Reed, also a deputy compliance director with the DNC.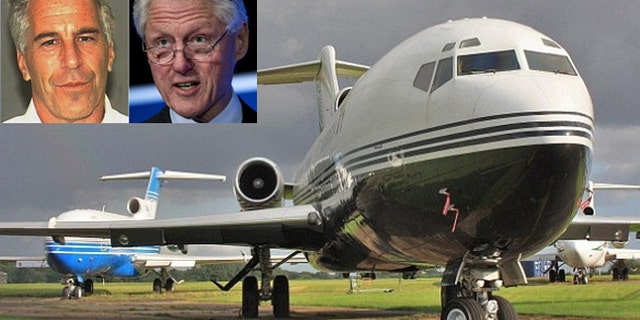 Black has been accused of no wrongdoing regarding Epstein, and was doing his job when he represented him. But while merely working for Epstein hurt Black's standing with the party, current Democratic presidential nominee Hillary Clinton has a much closer association to Epstein.
The email chain was last updated, the week FoxNews.com reported that former President Bill Clinton flew across the world on the billionaire's private jet, dubbed the "Lolita Express" because of its reputation for orgies that reportedly took place on board. Clinton took more than 26 flights with Epstein across the world, including five trips for which flight logs show Clinton dismissed his U.S. Secret Service detail.
Attorneys for Epstein have touted his close friendship with Clinton, claiming the billionaire helped start Clinton's family foundation and also hosted a trip to Africa in 2002 on his private Boeing 727 for the foundation, which Clinton himself attended, purportedly for an anti-AIDS and economic-development mission.
Other articles detailing Black's representation of Epstein were sent through the DNC email chain, including a February 2016 Miami Herald report in which a former federal prosecutor on the case alleges government lawyers were "cowed by Epstein's high-powered attorneys, including Roy Black," leading to Epstein's substantially reduced sentence. His only conviction was for abusing one 14-year-old girl, despite initially being accused by the FBI of victimizing 34 underage girls.
A March 30, 2011, Palm Beach Daily News article reported Black disputed claims that he and other attorneys representing Epstein "pried into federal prosecutors' personal lives in attempting to disqualify them from investigating the billionaire sex offender," and "'negotiated in bad faith,'" while attempting to reach an agreement with federal prosecutors."
The allegations, made by former U.S. Attorney Alexander Acosta against Epstein's defense team, were contained in a three-page letter first published by The Daily Beast. In the letter, Acosta said Epstein's legal team looked for "personal peccadilloes of prosecutors," and informed him "the office's excess zeal in forcing a good man to serve time in jail might be the subject of a book if we continued to proceed with this matter," all during "a yearlong assault on the prosecution and the prosecutors."
DNC officials also circulated articles on Black's other high-profile, controversial clientele, including conservative radio talk show host Rush Limbaugh, "Girls Gone Wild" founder Joe Francis, William Kennedy Smith of Kennedy family fame, Yankees star Alex Rodriguez and pop star Justin Bieber.
A 2010 article in Page2Live.com reviewed the annual galas that Black, and his wife, "Real Housewives of Miami" star Lea Black, throw for charity, noting Black "kicked off the open bar, three-course fiesta with this announcement to the 1,000-plus guests who'd paid up to $1,000 each: 'If you guys don't get drunk and dance on the tables, then this party has failed!'"
The DNC emails were addressed to Robert "Bobby" Schmuck, special assistant to the president and deputy director of the Office of Political Strategy and Outreach at The White House's Executive Office of the President, via his government email address, and included members of Obama's campaign strategy team as well as a number DNC officials.
Schmuck ultimately agreed with DNC officials on Black's status, writing "No hosting, fine to attend."