Obama Shifts Focus From Fighting Terror to Tackling Unemployment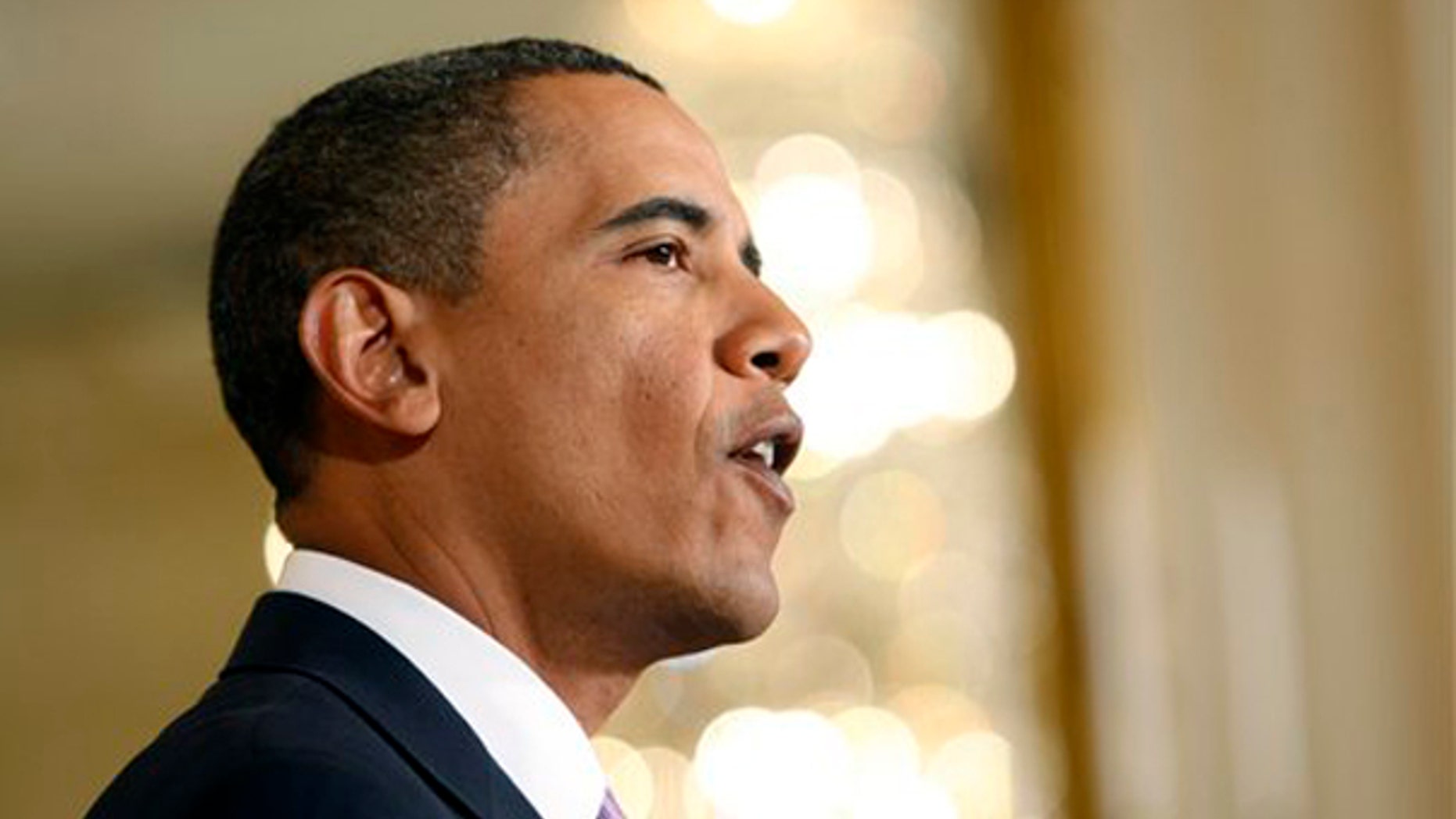 President Obama's bid to shift his focus to employment and the economy took on more political urgency Friday with news the U.S. shed an additional 85,000 jobs last month.
But a message blitz that was supposed to dominate the opening days of 2010 has instead been swamped by the issue that consumed Obama's predecessor: terrorism.
Obama went to the microphones for the seventh time in 12 days Friday, and for the first time in that stretch he didn't talk about the administration's response to the botched Christmas Day airline bomb plot. Instead, he talked about jobs.
The Labor Department's report on December job losses "was a reminder that the road to recovery is never straight, and that we have to continue to work every single day to get our economy moving again," Obama said. "For most Americans and for me, that means jobs."
Obama said 17,000 jobs would come from $2.3 billion in tax credits in last year's stimulus legislation to promote manufacturing of renewable-energy technology.
Of Obama's expected pivot to jobs, Sen. Sherrod Brown (D., Ohio) said: "When man plans, God laughs." The president has had to deal with "the health-care bill, he now has this terrorism issue," Sen. Brown said.
Republicans jumped on the new jobs numbers to challenge the president's prescriptions for economic recovery. The National Republican Congressional Committee blitzed media outlets in districts of vulnerable House Democrats with this line: "Where are the jobs?"
"It's time for President Obama to heed the recent words of Democrat Senator Ben Nelson and finally do what he should have been doing over the past year -- put his full and undivided attention on fixing our economy," said Republican National Committee Chairman Michael Steele.
White House Chief of Staff Rahm Emanuel said the president was not getting enough credit for the stabilization of the financial system and the righting of the U.S. auto industry. He said the president's private daily economic briefing Friday was devoted to the labor market.
"The Dec 25. bomber had to be dealt with, and the president had to take responsibility," Emanuel said. "If he didn't address it like a laser, if he talked about jobs then, people would have said he wasn't dealing with the problem at hand. You have to deal with all of it."
White House economists conceded Friday that the hole Obama is trying to fill is deep. Seven million jobs have been lost since the Great Recession began in 2007. December saw losses of an additional 53,000 construction jobs and 27,000 manufacturing jobs. The number of workers unemployed for 27 weeks or more reached a record 6.1 million, or four out of every 10 unemployed workers.
Some 661,000 Americans dropped out of the labor market last month, in many cases because they did not believe there were any jobs and they stopped looking.
"For every job the recovery act helped create, there's another American at work," White House economist Jared Bernstein said. "You've got to fill this hole up the best way you can, one job at a time."
For Democrats in a midterm-election year, the latest jobs report is more bad news. Democratic lawmakers have been clamoring for the White House to embark on a more sustained, job-creation campaign. So far, the administration has announced only one event, a trip Jan. 22 to Lorain County, Ohio, the second stop of a "jobs tour" that so far has consisted only of a trip to Allentown, Pa., on Dec. 4.
The House narrowly passed a $174 billion job-creation bill last month amid dueling concerns over the labor market and swelling federal budget deficit.