Obama salutes Iraq war vets at White House dinner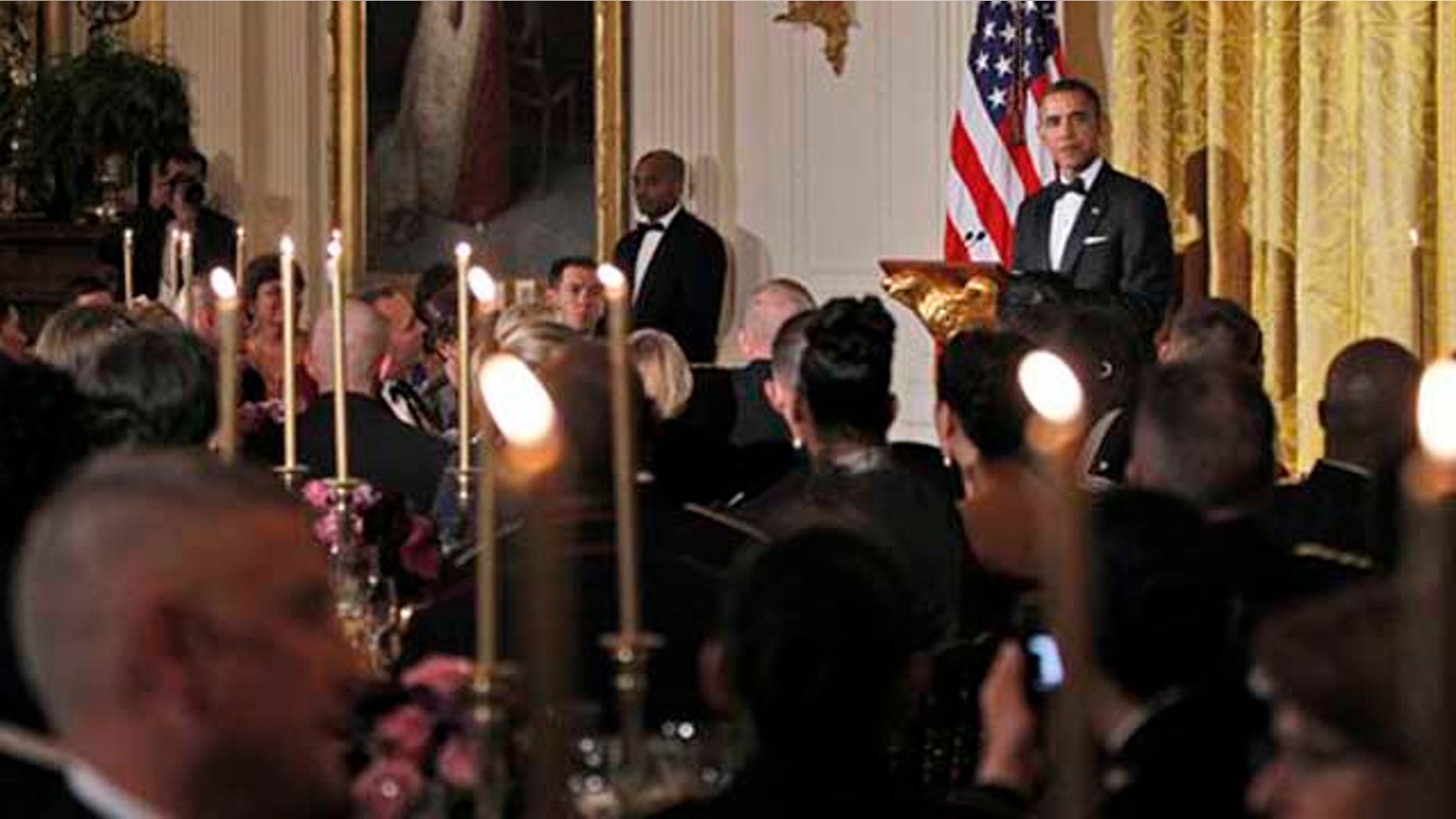 WASHINGTON – President Obama  honored the million-plus members of the U.S. military who served in Iraq with a formal White House dinner for a select few Wednesday night.
The president welcomed 200 guests to the East Room, telling them the dinner was an opportunity "to express those simple words that we can never say enough: thank you."
The dinner guests included members of the armed service from all 50 states, the District of Columbia and U.S. territories. Many of the guests served multiple deployments in Iraq, and a number of them suffered serious injuries.
Also speaking at the dinner were Gen. Martin Dempsey, Defense Secretary Leon Panetta and Vice President Joe Biden. Biden praised the troops for their resolve and devotion to country, comrades and family.
Noticeably absent from the gathering was CIA Director Gen. David Petraeus. Petraeus served as the top U.S. commander in Iraq before taking his position with the CIA.
"Although Director Petraeus was unable to attend tonight's event, he deeply values the contributions of Americans to the crisis in Iraq and honors those contributions from his new post at CIA," a CIA spokesperson addressing his absence at the event said.
The Associated Press contributed to this report.