Obama pays $93,362 in federal taxes on $477,383 income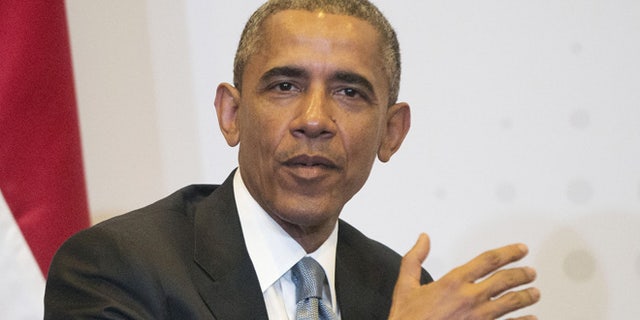 NEWYou can now listen to Fox News articles!
WASHINGTON – President Barack Obama paid more than $93,000 in taxes last year on adjusted gross income of more than $477,000.
That's according to income tax returns Obama filed jointly with his wife, Michelle. The White House released copies on Friday, just before the April 15 federal filing deadline.
Obama also reported donating just under $71,000 to charity.
His largest charitable donation -- $22,000 -- went to the Fisher House Foundation. The organization aids wounded service members and their families.
The White House also released the 2014 income tax returns for Vice President Joe Biden.
Biden and his wife, Jill, paid more than $90,000 in federal taxes last year on adjusted gross income of nearly $389,000.
The Bidens reported $7,380 in donations to charity.