Obama officials face Senate grilling on Russia, as Comey stands up committee
The Senate Intelligence Committee is preparing to question top Obama administration intelligence officials behind closed doors on Wednesday on their explosive assessment that officially accused Russia of meddling in the 2016 presidential election to boost then-candidate Donald Trump.
The committee, led by Chairman Richard Burr, R-N.C., and Vice Chairman Mark Warner, D-Va., invited former Director of National Intelligence James Clapper, former Central Intelligence Agency Director John Brennan, former National Security Agenda Director Michael Rogers (who retired earlier this year) and former FBI Director James Comey.
DOCUMENTS SUGGEST POSSIBLE COORDINATION BETWEEN CIA, FBI, OBAMA WH AND DEM OFFICIALS EARLY IN TRUMP-RUSSIA PROBE: INVESTIGATORS
Comey, though, plans to skip the closed-door session Wednesday due to a "previously scheduled engagement," his attorney said.
"This gives staff the month of August in all likelihood to wrap up our investigation and for staff to work intensely while we're out of here and not getting in their hair."
Comey, who was fired last May, has been on a media blitz in recent weeks promoting his memoir, "A Higher Loyalty," in which he is highly critical of now-President Trump.
Burr and Warner, who are leading the panel in investigating Russian meddling and coordination with Trump campaign associates in the 2016 presidential election, hope to wrap up their probe by the end of summer.
"This gives staff the month of August in all likelihood to wrap up our investigation and for staff to work intensely while we're out of here and not getting in their hair," Burr told reporters last week, referring to Senate members being on summer recess.
The U.S. intelligence community assessment titled "Assessing Russian Activities and Intentions in Recent US Elections," was released just two weeks before Trump's inauguration in January 2017—the heat of the transition between the administration of former President Barack Obama and the new Trump administration.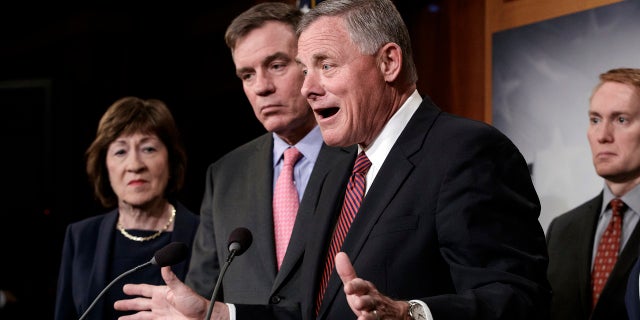 The report was an unprecedented collaboration among the nation's leading intelligence agencies to examine whether Russia had any influence on the 2016 presidential election. The report was drafted with the help and expertise of Clapper, Comey and Brennan, among others.
Among its findings was that Russian President Vladimir Putin "ordered an influence campaign in 2016 aimed at the US presidential election" – and "aspired to help President-elect Trump's election chances when possible by discrediting Secretary Clinton and publicly contrasting her unfavorably to him."
Trump, throughout his presidency, has defended himself, his administration and his campaign against allegations that they colluded with Russia during the election period, calling the investigation a "Witch Hunt."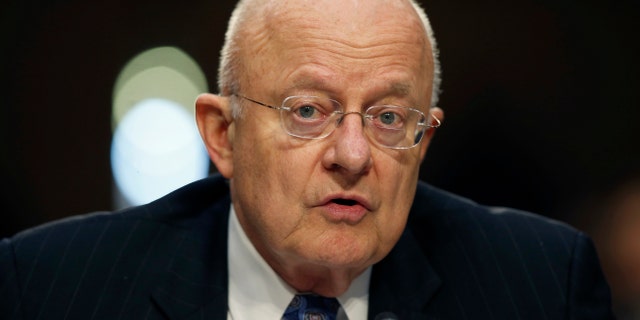 But on the other side of Capitol Hill, the House Permanent Select Committee on Intelligence led its own investigation into the allegations, releasing its findings in a 250-page report and closing the majority-led probe last month. Democrats on the committee vowed to continue their investigation.
HOUSE PANEL'S RUSSIA REPORT FINDS 'NO EVIDENCE' OF COLLUSION, TRUMP SAYS PROBE 'MUST END NOW'
The GOP-authored report found "no evidence" that the Trump campaign "colluded, coordinated or conspired with Russia."
The panel investigated the "Steele dossier," noting that the now-infamous multi-page memo of salacious accusations against Trump was paid for as opposition research by the Clinton campaign and the Democratic National Committee.
CLAPPER HIT FOR DOSSIER LEAK DODGE IN HOUSE GOP RUSSIA REPORT
The report included some questions about the actions of Obama administration officials. The committee found that Clapper provided "inconsistent testimony to the committee about his contacts with the media, including CNN." Clapper is now a CNN national security analyst. Clapper's response wavered on his communications with the media, initially denying any contact, and later admitting to discussing the contents of the dossier with CNN's Jake Tapper.
Clapper defended himself earlier this year, saying that his contact with the media did not occur "until after I left the government on the 20th of January."
The closed-door session comes nearly one year after the appointment of Special Counsel Robert Mueller.
Fox News' Bradford Betz contributed to this report