Obama motorcade reportedly prevents woman in labor from crossing street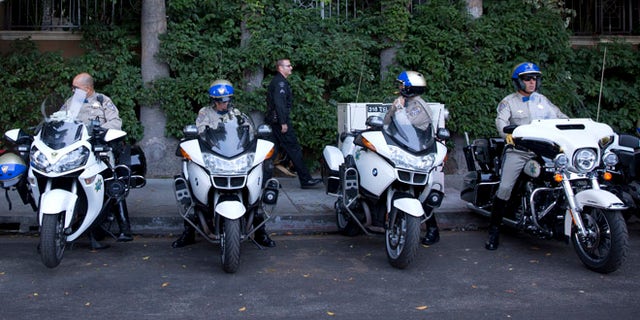 A woman in labor reportedly was blocked from crossing the street to get to a Los Angeles hospital Wednesday because of President Obama's motorcade.
According to the Los Angeles Times, the woman was trying to get to Cedars-Sinai Medical Center and was stopped by authorities because Obama's motorcade was going to come through the area.
Cedars-Sinai medical staff reportedly came to help the woman while she sat on a bus bench waiting to get to the hospital, witnesses told the Times.
The story was first reported by The Blaze. Witness Carrie Clifford told the website that the woman had to wait at least 30 minutes to walk just a few hundred feet to the hospital.
"I felt bad for her," Clifford said. "It does happen when Obama comes to L.A. or I'm sure anywhere else. It paralyzes the city, it does make it complicated."
Obama's Los Angeles visit led to street closures in several areas, including West Hollywood, downtown Los Angeles and Brentwood, the Times reported.