Obama Casts Wide Net for Next Supreme Court Nominee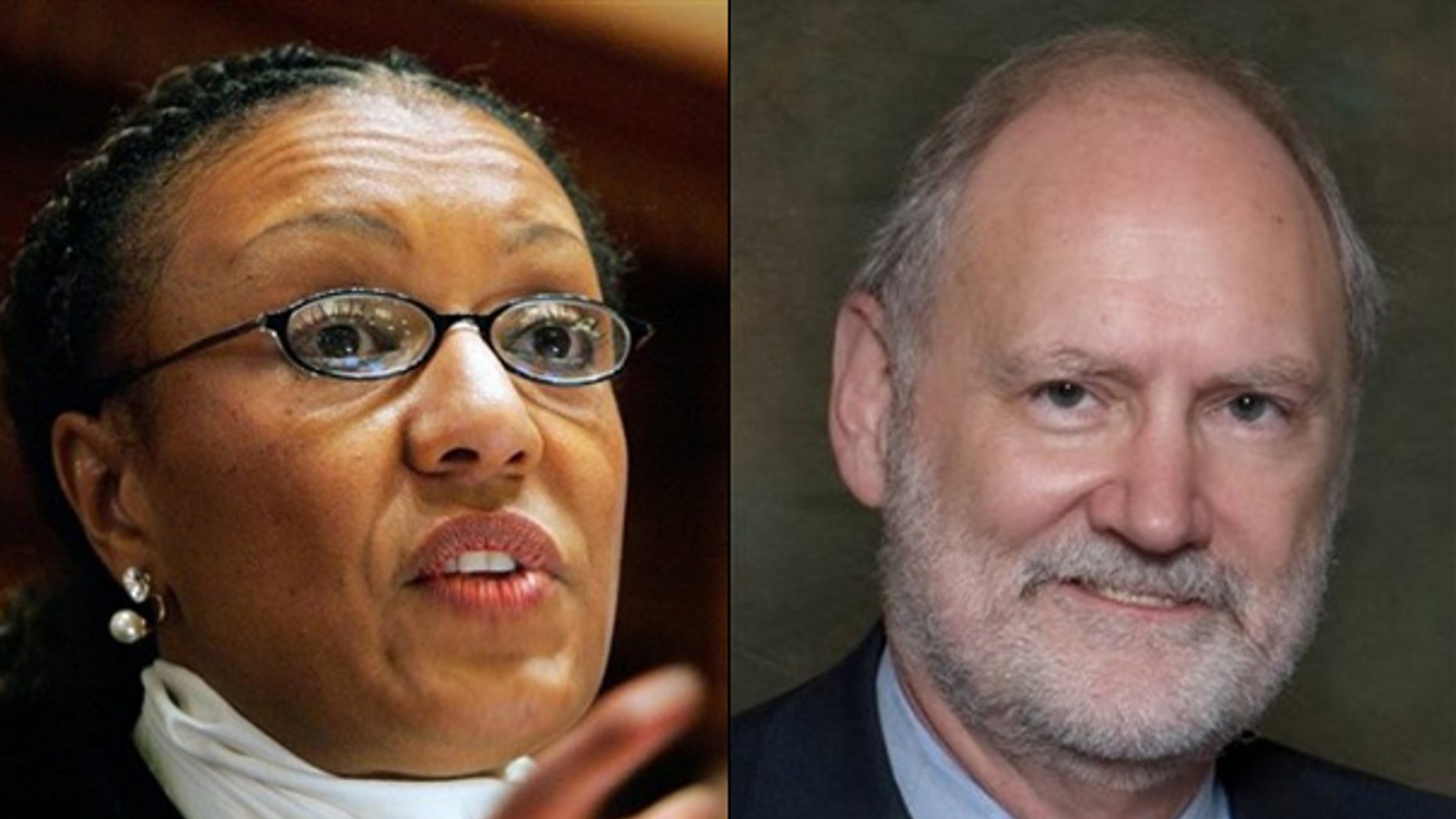 President Obama is casting a wide net in his search for the next Supreme Court nominee, looking beyond the usual pools of Ivy League alumni and appeals court judges to fill the seat soon to be left by Justice John Paul Stevens.
This week, two names emerged on the president's short list that would likely appeal to very different regions of the country and very different constituencies.
One of the candidates, confirmed by Fox News, is 56-year-old Judge Sidney Thomas -- who was born in Bozeman, Mont., and now sits on the 9th Circuit Court of Appeals.
Not only would Thomas bring some Western representation to the high court, but his educational background would also add some diversity. If nominated and confirmed, Thomas would be the only sitting justice who did not attend an Ivy League university. He attended college and law school in Montana.
Thomas was nominated to sit on the appeals court 15 years ago by President Clinton. In one notable case, he ruled against indefinite detention of a Sri Lankan man who was jailed after seeking asylum in the United States.
Across the country is another candidate who Fox News has confirmed is on Obama's short list and, if chosen, would be the president's second history-making Supreme Court nominee.
Leah Ward Sears, the former chief justice of Georgia's Supreme Court, was the first black chief justice of any court in the country and would be the first black woman on the high court if picked and confirmed.
Sears served 17 years on the Georgia Supreme Court and notably dissented in the 2000 case of Howard v. State, which upheld the state's law making sodomy a crime.
Sears and Thomas are two of about 10 candidates said to be on the president's list. Most commonly mentioned are Solicitor General Elena Kagan and Diane Wood, a judge on the 7th Circuit Court of Appeals.
D.C. Circuit Court of Appeals Judge Merrick Garland has also emerged as a top-tier candidate. The White House shot down chatter Monday that Secretary of State Hillary Clinton was among the possible candidates.
Leading up to the nomination, Republicans have given mixed signals about how hard they're prepared to fight while Democrats have warned the other party to back off.
In a news conference Tuesday morning devoted largely to criticism of Republicans for allegedly "slow-walking" the president's nominees to lower federal courts, the chairman of the Senate Judiciary Committee noted the fact that he was the only senator who voted for Stevens' nomination to the Supreme Court back in 1975 under a Republican president.
"I know one of the things that he was very proud to show me was a letter from Gerald Ford, in which Ford -- President Ford said he'd be happy to have his whole presidency judged by that nomination," Sen. Patrick Leahy, D-Vt., said. "These people are there for a long time, usually there long after the senators who voted for them are gone. And I hope that that's going to be the criteria for President Obama."
Senate Republicans shot back that the Judiciary Committee has already held hearings for 77 percent of Obama's judicial nominees, compared with 57 percent of President Bush's nominees at the same point in his first term.
Fox News' James Rosen contributed to this report.