Obama Ally "Bitterly Disappointed" by 2012 Dem Convention Location Pick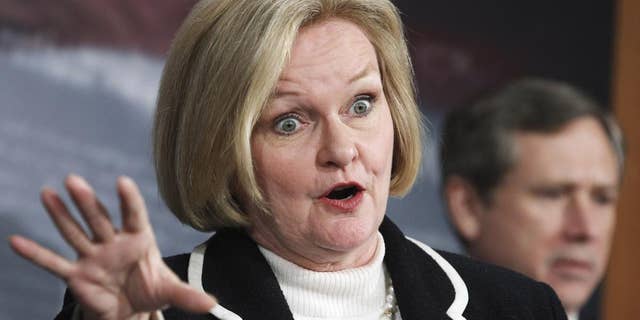 NEWYou can now listen to Fox News articles!
First Lady Michelle Obama announced Tuesday that the Democratic National Convention will take place the week of September 3, 2012 in Charlotte, North Carolina, a move that left one key presidential ally, Sen. Claire McCaskill, D-Mo., "bitterly disappointed."
The decision, an economic boon to any city bestowed with the honor, signaled a focus not only on the South for Obama's team, but also specifically on North Carolina, a state key to the president's winning coalition in the 2008 elections.
"I think the President and the President's campaign team have always liked to do things differently," McCaskill said, noting the decision the president's advisors made in the previous election to set up shop in deeply red states, like Wyoming. "So I think to kind of go counterintuitive, to go into the South, I understand why that was attractive to the President's political team."
Still, McCaskill was visibly disheartened at the decision to leave her home state at the convention curb, particularly as any convention in St. Louis would also bring much-needed attention to her own 2012 reelection effort, one that is expected to be hard-fought. "St. Louis will get its chance soon," McCaskill vowed.