O.J. Simpson case inspires Nevada Republican's bid to change state law
NEWYou can now listen to Fox News articles!
Media reports indicate that O.J. Simpson may be released on parole from a Nevada prison as soon as Monday.
But if a Nevada Republican's proposal becomes law, getting sprung early despite a history of domestic violence will be more difficult for the state's inmates in the future.
Assemblywoman Lisa Krasner, R-Reno, says the fact that Simpson may soon walk free early after his conviction in a 2007 robbery case shouldn't have been possible because of his 1989 conviction in California for misdemeanor spousal abuse.
So Krasner is out to fix the problem. She recently proposed a bill that would require Nevada parole boards to consider an inmate's history of domestic violence when they determine if the inmate should be granted an early release.
"This won't affect O.J. Simpson, but it will affect future people who are trying to get out on parole," Krasner said at a news conference last week.
Krasner was joined at the news conference by women's rights attorney Gloria Allred.
"As I watched the hearing and heard the board conclude that Mr. Simpson was 'at low risk to reoffend' and should be granted parole, I immediately felt that the law in Nevada should be changed," Allred told reporters.
Allred said she sought Krasner's help because the Republican has a history of working on behalf of crime victims.
Nevada's parole board didn't consider Simpson's 1989 conviction for misdemeanor spousal abuse when it granted him parole in July because the case wasn't listed in the national clearinghouse of FBI crime data, said David Smith, the board's hearing officer.
He said it was impossible to know whether the decision to grant parole to Simpson might have been different if the board had considered the abuse conviction.
Police reported they arrived at Simpson's Los Angeles home on New Year's Day 1989 to find his ex-wife Nicole Brown Simpson screaming, "He's going to kill me!" Officers said she had a cut lip, swollen and blackened left eye and cheek, and a handprint on her neck.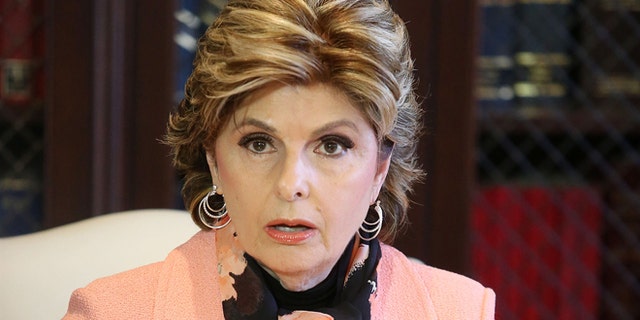 Krasner's Nevada measure would require those seeking parole to sign a sworn statement that all information they provide to the parole board is true. If Simpson was required to testify under such conditions, he couldn't have told the commissioners he had "spent a conflict-free life," Allred said.
Liz Martinez, a spokeswoman for Los Angeles County Superior Court, confirmed last week that Simpson's spousal abuse conviction was not expunged and remained unsealed in a court database. Under California law, pleading no contest is considered a conviction.
The FBI, which maintains the electronic clearinghouse, said submissions by local law enforcement are "primarily voluntary, not compulsory."
Because laws differ among states about what information should be provided, "information can sometimes be missing from a person's record maintained by the FBI," said Stephen Fischer, a spokesman for the FBI's Criminal Justice Information Services Division.
Malcolm LaVergne, Simpson's lawyer in Las Vegas, downplayed the abuse case as "more in the nature of a traffic ticket than a serious crime." He noted that it was handled in municipal court, without Simpson present.
"The fact that Simpson was not present at the plea hearing is critical to understanding just how lightly this situation was treated, whatever your position is on Simpson or issues of domestic abuse," LaVergne said in an email.
The Associated Press contributed to this story.