NY Democratic Rep. Israel says won't seek re-election in November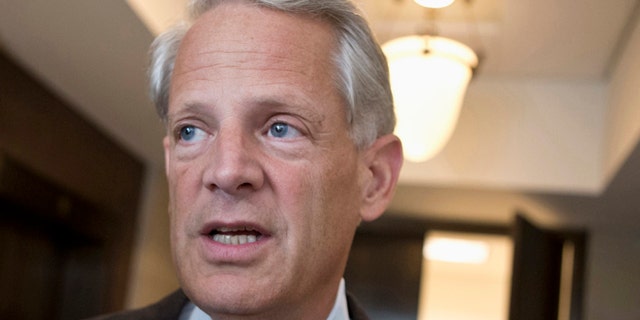 New York Democratic Rep. Steve Israel said Tuesday that he's resigning from Congress.
Israel, a close ally of House Minority Leader Nancy Pelosi, said he won't seek re-election next November and will leave in January 2017 when the seat is officially filled.
"Nearly 16 years ago, I was honored to take the oath of office and stand on the House floor for the first time," said Israel, a member of Democratic House leadership. "Now, I've decided to leave … It is time for me to pursue new passions and develop new interests, mainly spend more time writing my second novel."
The 57-year-old Israel also suggested that he would face a tough re-election contest and didn't want his leadership group to lose the seat to Republicans.
"I want to be a team player," said Israel, whose district is in Long Island, N.Y.
National Republican Congressional Committee spokesman Chris Peck said immediately after Israel's announcement: "We fully expect this seat to be a top pickup opportunity for Republicans in November."
Israel was elected to Congress in 2000, to fill the House seat left open by Republican Rick Lazio.
He served two terms as chairman of the Democratic Congressional Campaign Committee before becoming the chairman of the Democratic Policy and Communications Committee.
Israel -- who has a large, pro-Israel, Jewish constituency -- made some waves this summer when he went against the Obama administration on the Iran deal, in which Tehran agreed to curtail its pursuit of a nuclear weapon in exchange for the easing of crippling economic sanctions.
Washington Democrats did not support his and other House Democrats' bid in 2009 to take the New York Senate seat left open by Hillary Clinton, instead appointing then-New York Democratic Rep. Kirsten Gillibrand.
Fox News' Chad Pergram contributed to this story.