North Korea's nuclear program 'ever closer' to putting US at risk, CIA boss says
North Korea's nuclear program is believed to be aimed coercion rather than defense and is moving "ever closer" to putting the U.S. at risk, CIA Director Mike Pompeo said Tuesday.
Pompeo, speaking at the American Enterprise Institute in Washington, said the next logical step for Pyongyang would be to develop its program to be able to fire multiple weapons toward the U.S., according to Reuters.
"I want everyone to understand that we are working diligently to make sure that a year from now I can still tell you that they are several months away from having that capacity," he said.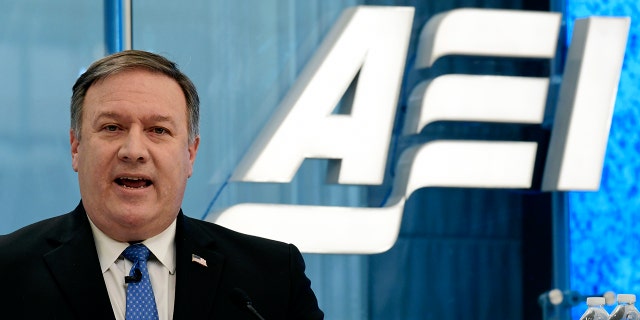 Pompeo said he believed that North Korean Dictator Kim Jong Un would use the weapons to not only stay in power, but for the possibility of reuniting the Korean Peninsula. He said the hermit kingdom's nuclear program has developed at a "very rapid clip," but Kim is still hoping for more than just a parade showpiece.
The CIA chief declined to comment on whether there were options for strikes on North Korean weapons facilities that would not lead to a nuclear war, according to Reuters.
He said the CIA was working to prepare a full slate of options for President Trump to choose from and insisted the president was "laser-focused" on solving the nuclear crisis by diplomatic means.
"The president is intent on delivering a solution through diplomatic means. We are equally, at the same time, ensuring that if we conclude that is not possible, that we present the president with a range of options that can achieve his stated intention," Pompeo said.
The Trump administration has reportedly said that all options were on the table in dealing with North Korea. The debate over possible military options has slowed because of the upcoming Olympics in South Korea, Reuters reported.
The Associated Press contributed to this report.