No regrets: Sen. Ted Cruz joins Marco Rubio in saying he'd sign Iran letter again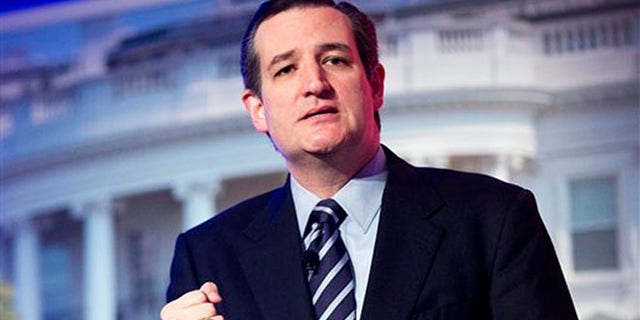 NEWYou can now listen to Fox News articles!
U.S. Sen. Ted Cruz has no regrets, at least where the letter to Iran is concerned.
The Texas Republican said Tuesday that he would again sign the letter that 47 of the Senate's 54 Republicans sent to the Iranian government warning that unless Congress approved it, any nuclear deal they cut with President Barack Obama could expire the minute he leaves office.
Democrats have criticized the letter as a dangerous attempt to undermine the United States' credibility. in the talks with Iran seeking restrictions in that nation's nuclear program.
The U.S. and five other nations are working to craft an agreement that would restrict Iran's nuclear program in an attempt to prevent them from developing nuclear weapons. Tehran insists its nuclear work is peaceful.
Republicans worry that the Middle Eastern country and longtime U.S. antagonist is not negotiating in good faith. A deal is likely to be unenforceable, they claim, allowing Iran to develop nuclear weapons.
Cruz, who is a vocal supporter of Israel, said in an interview with MSNBC that the letter was important because a deal with Iran over its nuclear program cannot be made without the scrutiny and ultimate blessing of Congress.
He said a misguided deal with Iran could be "profoundly dangerous both to the security of our friend and ally Israel [and] also to American national security."
U.S. Sen. Marco Rubio, Republican of Florida, recently said he too would sign the letter again.
"I would send another one tomorrow," Rubio told NBC News. "I think the risk of a nuclear Iran is so great that we need to do everything possible to keep us from finding us in a situation where we are going to have a nuclear Iran."
The Associated Press contributed to this report.
Like us on Facebook