NJ lieutenant governor denies claims of withholding Sandy aid funds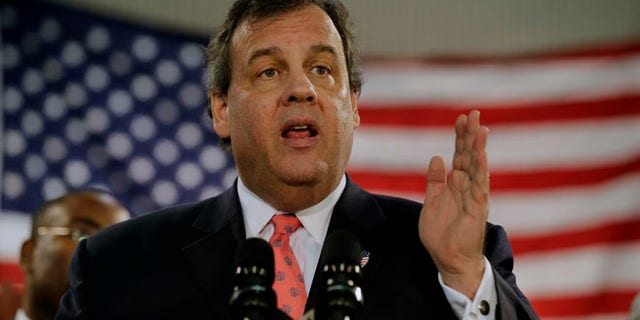 New Jersey Lt. Gov. Kim Guadagno is denying allegations that she used her position to withhold millions of dollars in Superstorm Sandy aid to Hoboken after that city's mayor refused to sign off on a politically connected commercial development.
Hoboken Mayor Dawn Zimmer had alleged Saturday that Gov. Chris Christie's lieutenant governor and a top community development official told her recovery funds would flow to her city if she allowed the project to move forward.
Guadagno denied "whole-heartedly" those allegations on Monday.
"Mayor Zimmer's version of our conversation in May of 2013 is not only false but is illogical and does not withstand scrutiny when all of the facts are examined. Any suggestion that Sandy funds were tied to the approval of any project in New Jersey is completely false," she said at a Martin Luther King Jr. holiday service project in Union Beach.
Spokesman Colin Reed also said the administration has been helping Hoboken secure assistance since Sandy struck.
"It's very clear partisan politics are at play here, as Democratic mayors with a political ax to grind come out of the woodwork and try to get their faces on television," Reed said.
Reed also bashed MSNBC, which first reported Zimmer's comments.
"MSNBC is a partisan network that has been openly hostile to Gov. Christie and almost gleeful in their efforts attacking him, even taking the unprecedented step of producing and airing a nearly three-minute attack ad against him this week," he added.
Zimmer said Guadagno pulled her aside at an event in May and told her Sandy aid was tied to the project -- a proposal from the New York City-based Rockefeller Group aimed at prime real estate in the densely populated city across the river from New York City.
The Democratic mayor said the Republican administration officials wanted Rockefeller's plans for the property approved, while Zimmer said she preferred to go through normal channels and hear from all stakeholders, including the public and owners of adjacent property. Rockefeller Group owns about three blocks of the 19-block area.
"I was directly told by the lieutenant governor — she made it very clear — that the Rockefeller project needed to move forward or they wouldn't be able to help me," Zimmer told The Associated Press.
"There is no way I could ethically do what the governor, through the lieutenant governor, is asking me to do," she said. She said in a separate interview she was told the directive came from the governor.
The Rockefeller Group did not immediately return a phone message left by The Associated Press. In a statement to MSNBC, a spokesman said it had no knowledge of any information related to Zimmer's claims.
Zimmer said she is willing to take a lie-detector test or testify under oath about the conversations.
A state website that tracks the distribution of Sandy aid shows that Hoboken received a $200,000 post-storm planning grant in October out of a $1.8 billion pot of money controlled by the state. Hoboken also received a $142,000 state energy resilience grant.
Besides state money, Hoboken has received $70 million in recovery funds distributed by the federal government, according to the Christie administration. Zimmer said she has applied for $100 million to implement a comprehensive plan to help insulate her city from future floods.
Christie already is embroiled in another scandal involving traffic jams apparently manufactured to settle a political score. At a recent news conference to discuss the lane closures on the approach to the George Washington Bridge, Christie brushed aside questions about his aggressive governing style. "I am who I am," said Christie. "I am not a bully."
The Associated Press contributed to this report.