New York scrambles to move primary scheduled for Rosh Hashanah, Sept. 11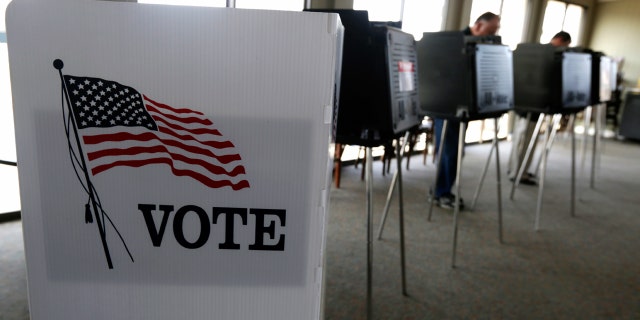 New York state officials are scrambling to move the state's primary election amid concerns it's currently scheduled for the second day of Rosh Hashanah -- and the 17th anniversary of the 9/11 attacks.
The New York State Board of Elections had announced that Sept. 11, 2018 would mark New York's primary for the 2018 midterm elections.
But the timing could prevent some of the more than 1.6 million Jewish New Yorkers from participating at the polls due to the Jewish New Year.
"Holding an election on Rosh Hashanah will unfairly impede on the ability of Jewish New Yorkers to participate in the election process," Zach Schaffer, the chair of the Brooklyn Young Democrats' Jewish Caucus, said in a statement. "We encourage our state legislators and Governor [Andrew] Cuomo to ensure that no New Yorkers have to choose between religious observance and civic participation."
According to the Steinhardt Social Research Institute, New York state has the highest Jewish population nationwide.
But New York state Assemblyman Robert Carroll, along with several other lawmakers, have introduced legislation to move the primary election date.
"This legislation helps to safeguard the inclusivity of our state's electoral process by being mindful of the needs of every New Yorker," Carroll said in a statement to Fox News. "September 11th is a significant day in remembrance and memorial for many New Yorkers and also coincides with the Jewish holiday Rosh Hashanah."
The bill requires that the primary instead be held on Thursday, Sept. 13, and that mailers be sent to voters with a notice in "all capital letters and bold font" to alert them to the change.
2018 would not be the first year the election date has been moved, according to the New York State Board of Elections.
"There is a statute that says it is always the first Tuesday after the second Monday in September," John Conklin, spokesman for the board, told Fox News.
Conklin said the primary election day has fallen on Sept. 11 before, but never on a Jewish holiday.
"The move is not something we can do administratively," Conklin said, noting that the state legislature needs to pass a bill to move the date for the current year.
"I expect this will move through both houses relatively quickly and I expect the governor will sign it without much hesitation whatsoever," Conklin said.
While there is no set timeline for the bill's consideration, a spokesman for Carroll told Fox News they hope to pass the legislation "as soon as possible."