New tell-all claims Obama pushed Clinton to concede early on election night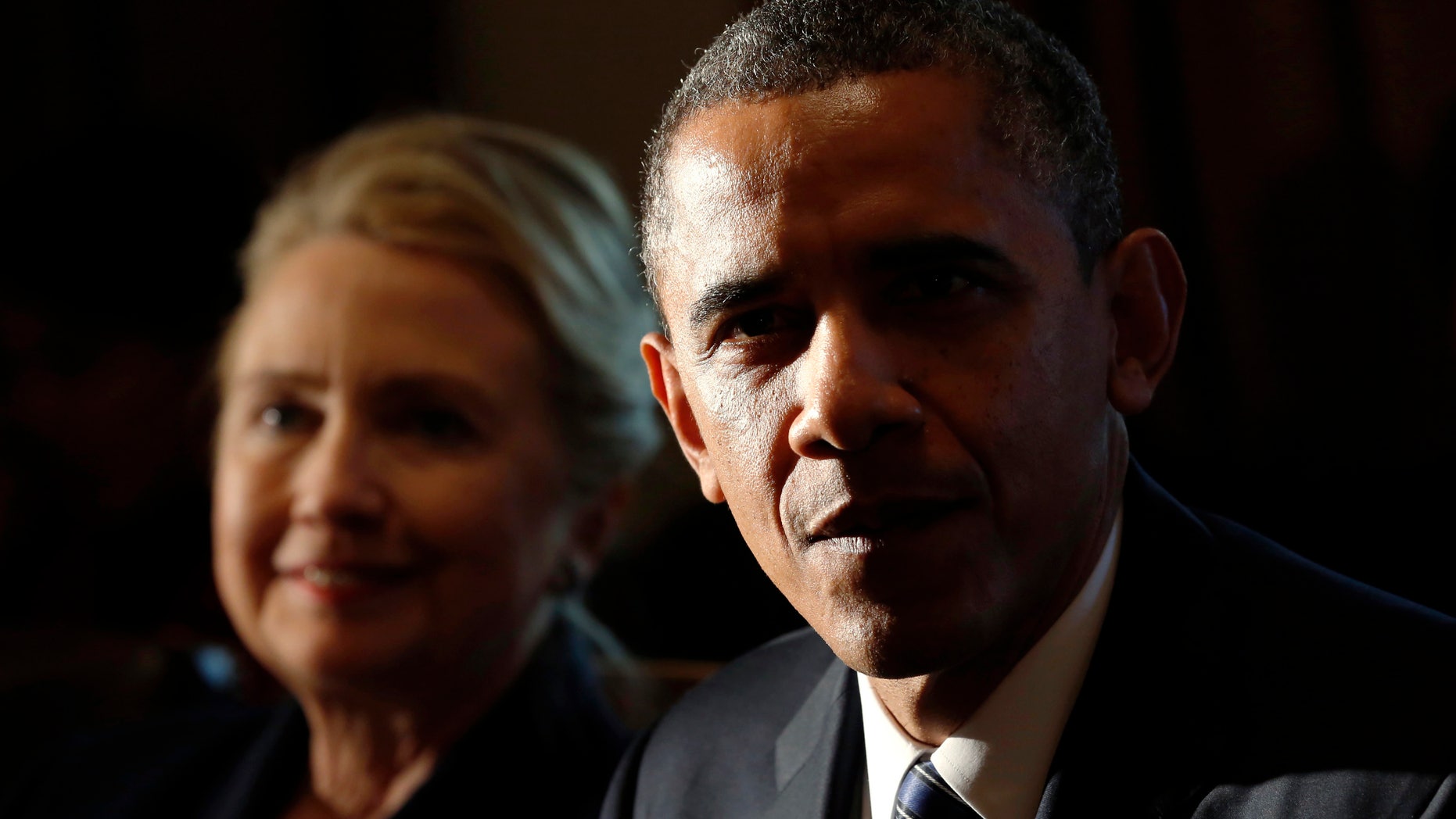 A new election tell-all claims President Obama pushed Democratic nominee Hillary Clinton to concede on election night much earlier than she and her closest political aides had intended.
"You need to concede," Obama purportedly told Clinton as she, her family and top aides watched election results come in from the Rust Belt states of Michigan, Pennsylvania and Wisconsin.
Obama's call didn't sit well with some of Clinton closest allies who wanted her to wait longer, according to authors Amie Parnes and Jonathan Allen, who are writing a book about Clinton's defeat.
The book paints a picture of what took place election night.
Inside Clinton's room at the Peninsula Hotel in midtown Manhattan, there was still hope she might pull off a win. The goal was to hold off as long as possible but Obama's call changed that.
"There was a lot of discussion about Michigan and Wisconsin and whether the numbers could flip it," said one of the sources, all of whom spoke on the condition of anonymity.
The source said the final numbers were so close that Clinton might not have placed her call to Trump without a push, according to The Hill.
"If anybody knew what actually happened that night, no one would have conceded," the source said.
Campaign chairman John Podesta had been dispatched to the Clinton victory party at the Jacob Javits Center to deliver a statement about the election without actually addressing the results. But before he returned, Clinton called Trump.
"Just give me the phone," she purportedly said. "I'm calling him."
Parnes, The Hill's senior White House correspondent, and Allen cite three Clinton-world sources familiar with the election-night request in the unreleased book from Crown Publishing.