New Jersey Gov. Chris Christie's Likely Successor Has Checkered Past With Latinos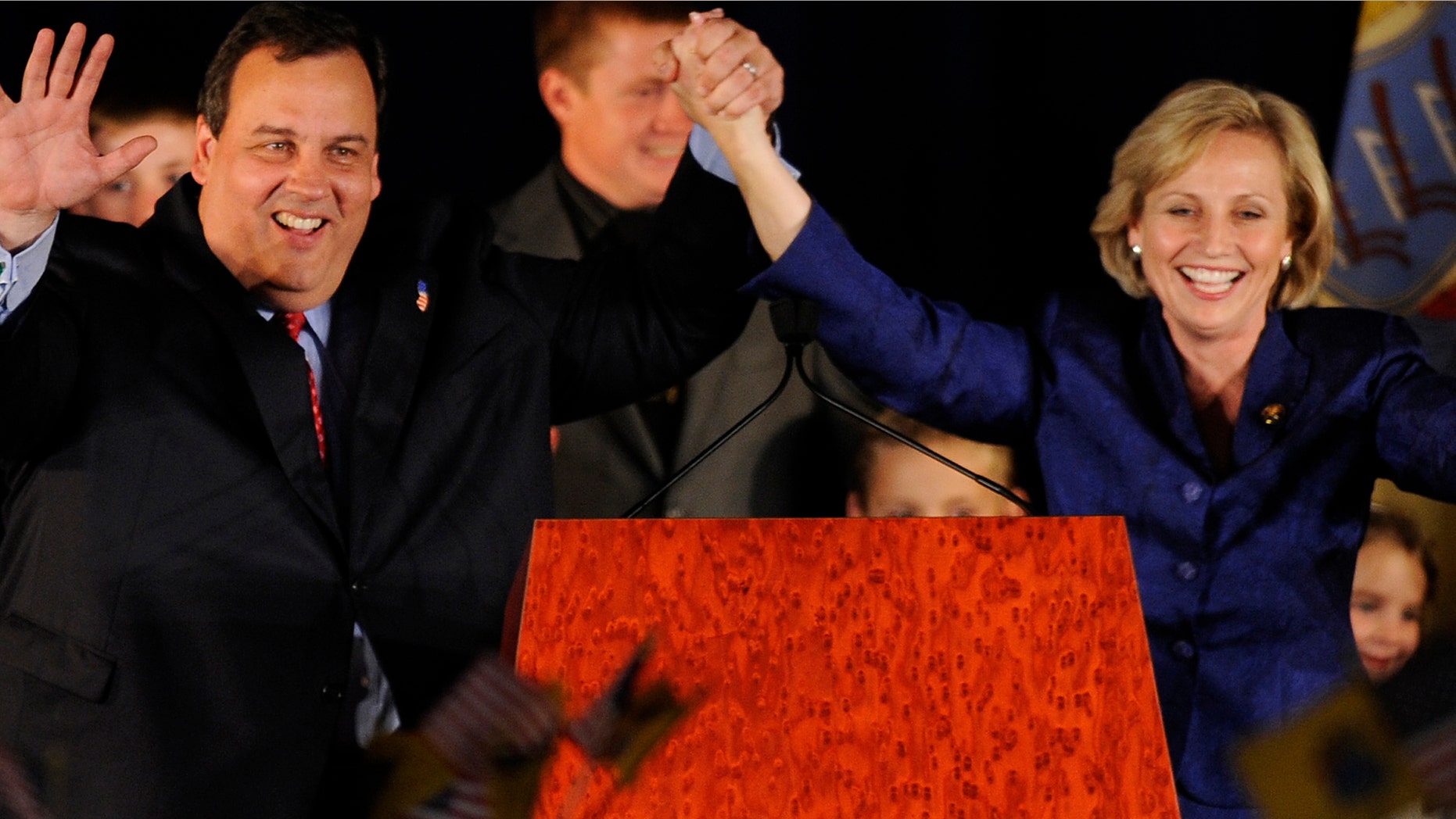 The year was 2009. The place was a diner in New Jersey.
Representatives of a leading statewide Latino organization sat with gubernatorial candidate Chris Christie to express their concern about his choice for running mate, Monmouth County Sheriff Kim Guadagno.
A deeply controversial federal program, known as 287G, which deputizes local police authorities to act as quasi-immigration agents, had arrived in New Jersey – Guadagno's department was the first one in the state to sign up for and implement it.
Critics said the program encouraged profiling, and bred a lack of trust between immigrant communities and their local police. In 2009 state Attorney General Anne Milgram sent Guadagno and officials of two other counties that were seeking to implement 287G warnings about not allowing the program to lead to profiling.
Guadagno fired back a letter to Milgram accusing her of "hate mongering" and trying to stir up immigrants.
Guadagno said Milgram, who directed all state law enforcement authorities to alert immigration officials only in the case of arrests for serious crimes, was making it sound as if her deputies were rounding up immigrants.
"Because your letter so inaccurately characterizes the Monmouth program, you have incited an immigrant community in a way that can be fairly characterized as hate mongering," Guadagno's letter states.
The high-profile wrangling between Guadagno and Milgram only heightened the view that many Latinos had of the sheriff as overzealous.
"We felt she used immigrants to catapult herself in the state politically," said Frank Argote-Freyre, who was at the meeting and was an officer of the Latino Leadership Alliance of New Jersey (LLANJ). "We were concerned that she was going to implement [287G] in the state."
But once on the gubernatorial ticket, Christie, who as U.S. Attorney had been a vocal opponent of 287G and, in general, of programs where local police enforced immigration laws, dominated the conversation, Argote-Freyre said.
"He practically told her what to say, and made her write a letter saying she would not favor implementation across the state," he said. Guadagno wrote the letter, which LLANJ widely distributed.
Now, four years later, Latinos range from ambivalent to concerned over the prospect that Guadagno, 54, could end up New Jersey's governor if Christie does not – as he has hinted – serve a full second term in order to run for president in 2016.
"If Guadagno was to become governor of New Jersey I predict that she would have major difficulties communicating with most genuine Latino Leaders," said Guillermo Beytagh-Maldonado, who has led various New Jersey Latino organizations and runs a statewide listserv, NJLatinoissues. "She has demonstrated insensitivity concerning the needs of our community and the complexities it faces.  Her patronizing style would further alienate Latino constituents."
But other Latinos are willing to give Guadagno, who has maintained low visibility during her status as lieutenant governor, the benefit of the doubt.
Among them is Argote-Freyre himself.
"She's an extremely ambitious and bright woman," said Argote-Freyre, who lives in Monmouth County. "I always thought she would run eventually for senator or governor. We have to deal with her in the future."
Argote-Freyre theorizes that Guadagno's own political ambition may lead her to soften her stance on things such immigration enforcement in order to avoid alienating New Jersey's Latinos, who number 1.6 million, comprising almost 20 percent of the state population.
The community makes up the eighth largest Latino share in the nation. About 680,000 of the state's Latinos are eligible to vote.
John Weingart, the associate director of the Eagleton Institute of Politics at Rutgers, said that Guadagno's actions as sheriff would not be reliable indicator of what positions she would take if she were to assume the governorship.
"If she were to become governor, it would be a fresh start," Weingart said.
Moreover, many political leaders who had hard-line views on immigration have modified their stances, particularly after the alienation many Latino voters said they felt last year from the Republican Party over the issue.
"The issue of immigration has stayed in the forefront," he said, but the politics of the issue have changed since 2009," when Guadagno was sheriff.
He noted that even Christie has voiced support for a statewide measure that would allow undocumented immigrants to attend public colleges at the same tuition rate as other residents. A few years ago, Christie said he opposed giving such a break to people who were here illegally.
The Republican National Committee is spending about $500,000 in New Jersey to rally Latino and African-American support for Christie and Guadagno, and the Republican Party in general. The RNC's director of Hispanic communications spent a few days recently in New Jersey to work with the Christie-Guadagno campaign.
The Christie-Guadagno campaign communications director, Kevin Roberts, did not address the question by Fox News Latino regarding concerns about the lieutenant governor by some in the Hispanic community.
Roberts said the only comment he would make in response is: "Governor Christie is not a candidate for the presidency. He and the Lt. Governor are seeking reelection to statewide office and, in that campaign, are receiving an incredible amount of support from Hispanic voters and community leaders across the state."
Christie is considered a shoo-in for re-election next Tuesday, Nov. 5. His challenger, Democrat state Sen. Barbara Buono, who is running with Latina labor leader Milly Silva, has consistently trailed the governor in the polls.
Christie has made overtures to the Latino community during his campaign, launching earlier this year a "Hispanics for Christie" coalition. He made headlines when a few weeks ago he said at a Latino gala that he supported in-state tuition rates for undocumented immigrants, and urged the state legislature to pass a measure that would allow it.
Christie has had his own rocky moments with Latinos in the state.
Some New Jersey residents don't want Christie and Guadagno to soften their positions on illegal immigration – New Jersey is home to an estimated half-million undocumented immigrants.
"287G was an excellent program in that it checked on the immigration status of people who had been arrested and were being detained by law enforcement for criminal charges," said Gayle Kesselman of New Jersey Citizens for Immigration Control, which supports strict immigration enforcement. "Those people who were in the U.S. illegally and who had criminal charges against them were deported to their home countries."
"I really can't understand how anyone could oppose it," she said. "Are they saying that people who have entered the country illegally to begin with and now have further criminal charges pending against them just be released into the general population? What is the point of having a border at all if that is the case?"