Nevada wind farm could face hefty fine over eagle death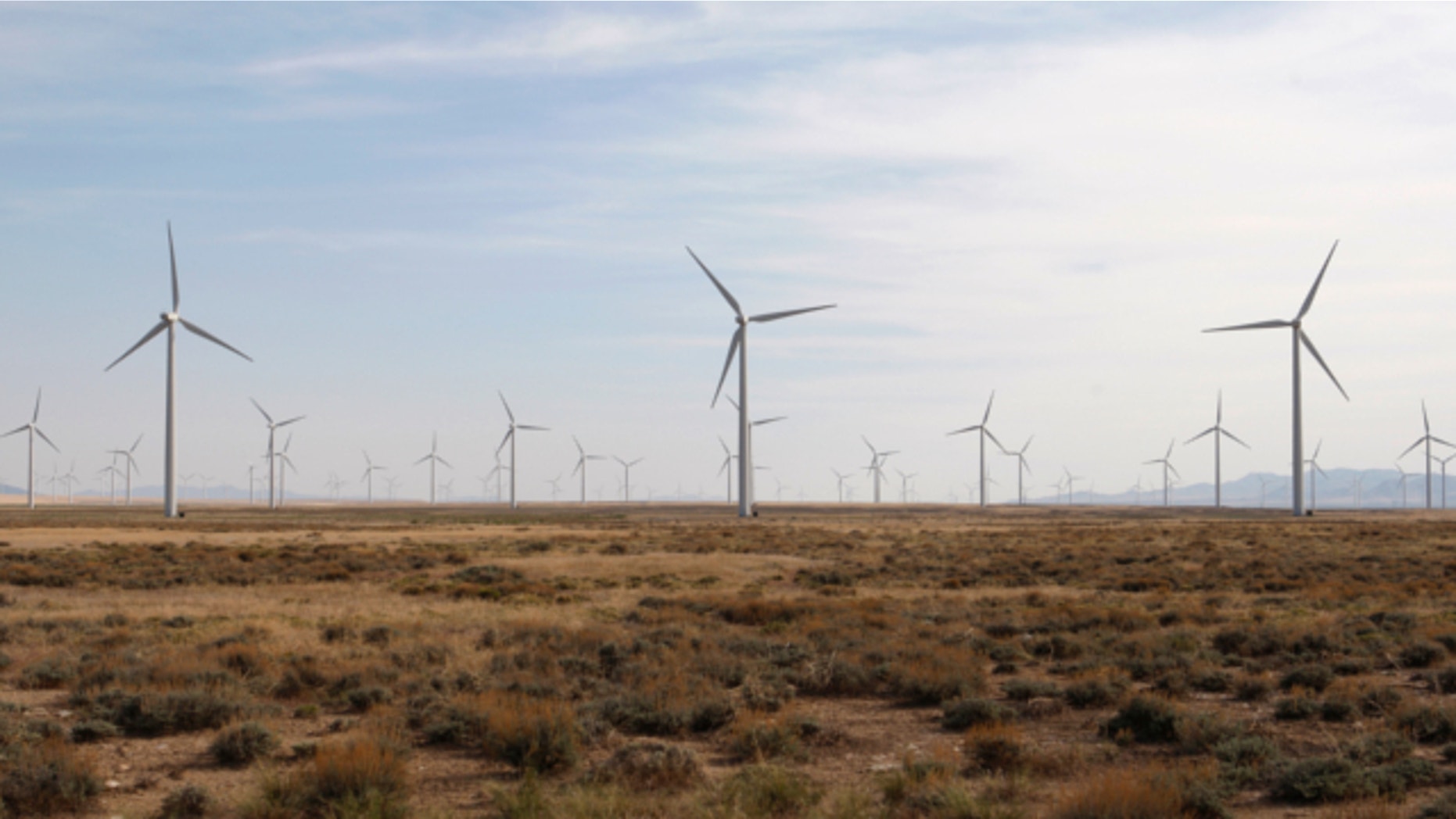 ELY, Nev. – An eastern Nevada wind farm could face a fine of up to $200,000 over the death of a golden eagle.
The U.S. Fish and Wildlife Service is investigating the bird's death at the Spring Valley Wind Farm near the Utah border, 350 miles east of Reno, spokesman Jeannie Stafford said.
San Francisco-based Pattern Energy, owner of the 152-megawatt wind energy project that sells power to Las Vegas-based NV Energy, turned over the dead eagle to federal authorities within 36 hours of its discovery in February.
Despite reporting the death, the wind farm could face a fine because it does not hold a federal "take" permit that would allow the incidental death of a golden or bald eagle, the Las Vegas Review-Journal reported.
Eagles receive special protection under federal law.
Scott Flaherty, spokesman for the Fish and Wildlife Service's southwestern regional office in Sacramento, Calif., said wind energy projects are not required to obtain take permits, but those that don't open themselves up to investigation and possible prosecution under federal law.
Applying for a permit and engaging with the service before any eagles are killed "provides the best possible outcomes for the companies and the wildlife," Flaherty said.
"We really prefer that wind developers work with the Service early on in the process" to identify the best site for a farm and its individual turbines to reduce bird strikes, he told the Review-Journal.
The $225 million facility went online in August as the first utility-scale wind farm in Nevada and the first to be built on federal land anywhere in the United States.
It features 66 turbines, each roughly 400 feet tall, scattered over 7,500 acres in White Pine County's Spring Valley near Great Basin National Park.
Pattern CEO Mike Garland called the bird's death "unfortunate" but noted that it is "the one eagle incident" since the start of operations on Aug. 8.
"We reported the incident to the U.S. Fish and Wildlife Service and other local agencies and continue to work with these organizations on this matter," he said in a statement.
Stafford said Spring Valley is not a breeding ground for golden eagles, but they migrate through the area and forage for food there. Few bald eagles, if any, are known to pass through Spring Valley, she said.
Environmental groups sued to block construction of the wind farm over concerns about birds and bats dying in collisions with the turbines, among other issues.
Under a settlement, Pattern agreed to expand its program for tracking bird and bat deaths associated with the project. The company also agreed to pay $50,000 for a study of nearby Rose Cave, where more than 1 million Mexican free-tailed bats roost during their fall migration.
In 2010, developers of the wind farm said they expected fewer than 203 birds and 193 bats to die each year from turbine encounters, citing mitigation measures such as "modified" electrical lines and an advanced radar system to reduce risks to birds.
NV Energy has agreed to buy wind energy from the wind farm for the next 20 years.