Nevada education system ranked last in nation, report says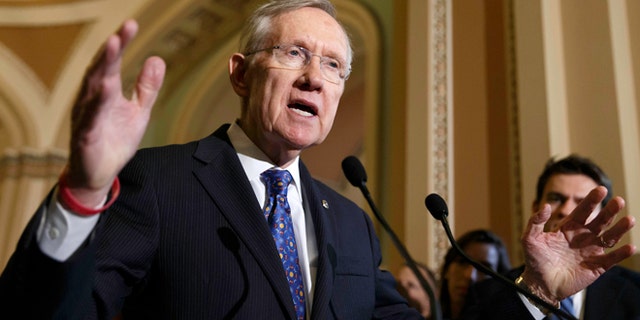 Senate Majority Leader Harry Reid's state ranks last in the nation in education for the third year in a row, according to a children's well-being report released by the Annie E. Casey Foundation.
According to the report, about 40 percent of Nevada's high school seniors didn't graduate on time in 2012. The percentage is the highest failure rate in the country and double the national average.
Nevada also had the lowest preschool participation rate in the U.S., with 30 percent of children receiving schooling before kindergarten compared with a 46 percent national average.
According to the Las Vegas Review-Journal, Nevada's children beat only New Mexico and Mississippi in an overall well-being category, which includes children's health, education and state of families.
"Nevada continues to gain ground, but we remain in 50th place. That's unacceptable," Nevada Superintendent of Public Instruction Dale Erquiaga told the Review-Journal.
Erquiaga told the Review-Journal that Nevada's 17 school districts should spend more time ensuring high school students earn credits and pass state-required exit exams.
"Districts have to continue rethinking their efforts before students fall so far behind they can't catch up in time," he said.