N. Korea Calls Clinton 'Schoolgirl,' U.S. Fires Back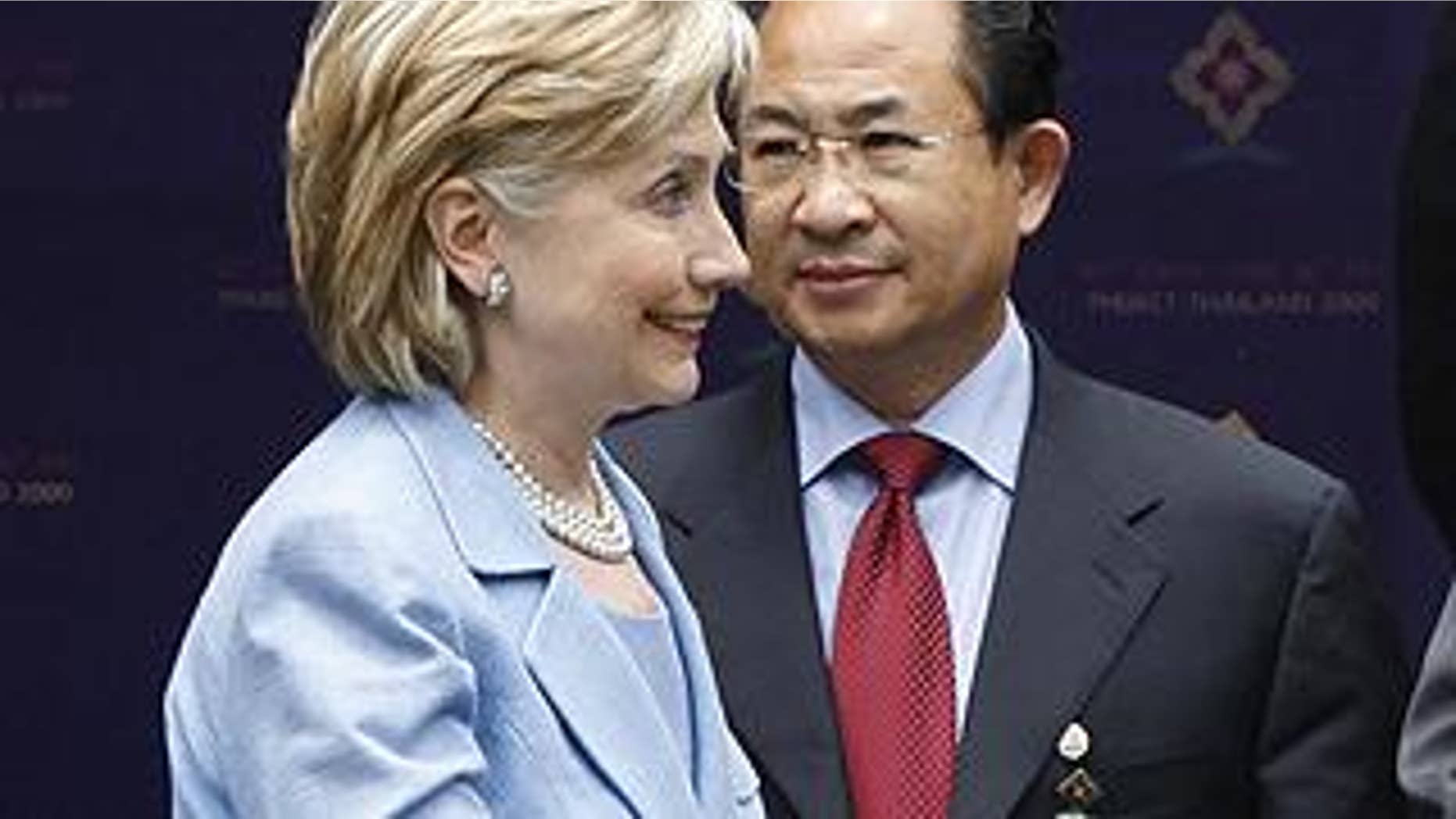 Secretary of State Hillary Clinton suggested Thursday she's holding out hope that North Korea will rejoin nuclear disarmament talks, even as the country's foreign ministry descended into low-brow name-calling -- describing Clinton as a "primary schoolgirl" and calling her unintelligent.
North Korean representatives also said the so-called six-party talks are "over" and "dead," and rejected as "nonsense" the United States' plan to offer the country new incentives.
The war of words was just the latest sign of the trouble the United States is having in bringing the communist regime back to the negotiating table. The tit-for-tat apparently started when Clinton earlier compared the regime to "unruly children" demanding attention.
North Korea's foreign ministry fired back, calling Clinton a "funny lady" who sometimes "looks like a primary schoolgirl and sometimes a pensioner going shopping." The ministry was quoted as calling her remarks "vulgar" and saying "she is by no means intelligent."
The spat didn't stop there.
State Department spokesman P.J. Crowley on Thursday addressed the put-downs one-by-one.
"What is vulgar is that the North Korean government chooses to harvest missiles rather than enough food for its people. And what is unintelligent is the path that the North Korean government has chosen. It's a dead end, which dooms the North Korean people to a dismal future," he said.
But Crowley and Clinton both indicated the United States is not giving up on the rogue regime.
"To paraphrase Regis Philbin, we do not think that this is their final answer," Crowley said.
Clinton, who was in Thailand for the ASEAN Regional Forum, told FOX News that North Korea's "stated positions are only one aspect" of the negotiating process.
"I've just been around long enough to know that what, you know, the North Koreans might say today may not be what they are doing, you know, in 30 days," she said.
Clinton said the United States' determination in the process has already led to "positive actions" out of China and Russia, two other nations at the table.
"It's very important to them," she said. "You know, that is the framework that they would like to see pursued."
Clinton also said she knows of no attempt by the North Koreans to seek ransom for the two American female journalists imprisoned there, Laura Ling and Euna Lee.
Amid the tension, the Obama administration is consulting with allies on a new "comprehensive package" of incentives aimed at persuading North Korea to abandon its nuclear program.
Senior U.S. officials said the package is only in its early stages and would not be offered to North Korea unless and until the allies agree to it -- and until Pyongyang takes specific, concrete and "irreversible" steps to begin destroying its nuclear weapons arsenal.
Clinton warned at a news conference Thursday that the nation's nuclear pursuits will only "elevate tensions" in the region and could provoke an "arms race" there.
But North Korea claims it's not budging.
Just moments before Clinton spoke, a spokesman for the North Korean delegation said his government will not return to talks with the U.S., Japan, South Korea, China and Russia, citing the "deep-rooted anti-North Korean policy" of the United States.
FOX News' James Rosen and Nina Donaghy and The Associated Press contributed to this report.