Murtha's Death Turns Seat Into Likely Battleground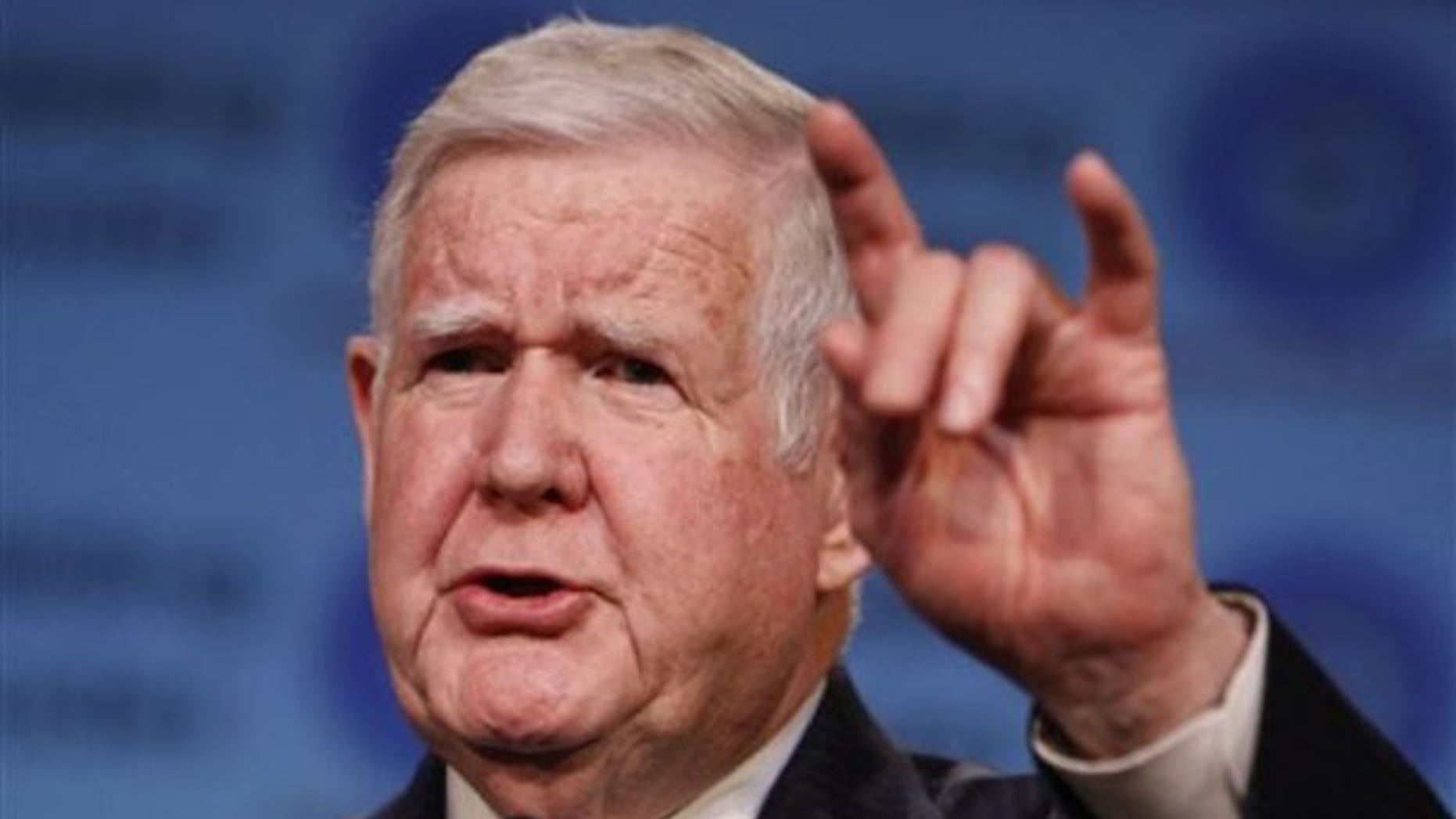 Democrats are facing another potential political setback with the death of Pennsylvania Rep. John Murtha.
Within hours of the long-serving congressman's death, political forecasters were upping the odds for a Republican takeover in his western Pennsylvania 12th Congressional District.
Murtha had held office since 1974, but had started to become vulnerable over the past couple years amid mounting ethics concerns and alienation of some constituents after saying people in his district are racist.
Larry Sabato, director of the University of Virginia Center for Politics, said Murtha was unlikely to lose in November, but that his passing makes the race "obviously competitive."
The seat may not hold any special significance in the overall balance of power in the House -- certainly not in the way the Democratic agenda hinged on the outcome of the race for the late Sen. Ted Kennedy's seat in Massachusetts. Republican Scott Brown's upset win in the state broke the Democrats' 60-seat filibuster-proof majority, sending health care reform back to the sidelines.
Rather, what's at stake in the Pennsylvania race is the overall narrative of Republican momentum going into the fall elections.
"The last thing the Democrats need is to lose another seat. After Scott Brown, they don't want another headline -- Democrats lose 36-year Democratic Murtha seat," Sabato said. "And of course Republicans want precisely that headline -- Brown momentum continues in Pennsylvania."
He said the race, naturally, hinges on the parties' picks to square off in a special election likely to be several months from now. Pennsylvania Gov. Ed Rendell has given a tentative date in May for the vote.
Murtha was facing two Democratic challengers, Air Force veteran Ron Mackell Jr. and Navy veteran Ryan Buccianeri, as well as two potential Republican opponents, Iraq war veteran Bill Russell and businessman Tim Burns.
Russell had capitalized on disparaging remarks Murtha made about his constituents when he ran against him in the 2008 race -- he still lost by 16 points, but it was the closest challenge the seemingly invincible Murtha had endured in decades. In the same year, Murtha's district went for Republican presidential candidate John McCain by 873 votes, though it had voted for Democratic candidate John Kerry four years earlier.
Russell has since mounted his second challenge, and the latest fundraising reports showed him vastly out-raising the former incumbent. Fourth-quarter reports showed Russell had raised $2.9 million, while Murtha had raised $813,000. Russell, a fierce critic of Murtha when he ran against him in 2008, had stripped his Web page of all but a condolence message, expressing his family's "deepest sympathy on the passing of Congressman John Murtha."
"Today's news will be met with profound sadness by the hundreds of thousands of constituents he served in Johnstown and throughout the 12th Congressional District," Russell said in the posting.
Reached for comment Tuesday, Russell said he was suspending all media activity until the funeral out of respect for Murtha.
Burns also posted a message honoring Murtha on his Web site, as did Buccianeri.
With Murtha's death, prominent political forecasters including Sabato yanked the race out of the likely Democratic column.
The Cook Political Report on Monday declared the seat a "toss up." The Rothenberg Political Report moved it into the "competitive" category.
For the moment, Murtha's would-be opponents aren't talking politics. Murtha, 77, died Monday after complications from gallbladder surgery.