Moore, Strange head to Alabama Senate runoff
Former Alabama Supreme Court Chief Justice Roy Moore and incumbent Sen. Luther Strange are headed to a Sept. 26 runoff in Alabama's Republican Senate primary after finishing atop the field in Tuesday's election, according to a projection from The Associated Press.
The other major candidate, U.S. Rep. Mo Brooks, finished third in the race for the seat vacated earlier this year by Attorney General Jeff Sessions.
State law calls for a runoff if no candidate gets more than 50 percent of the vote.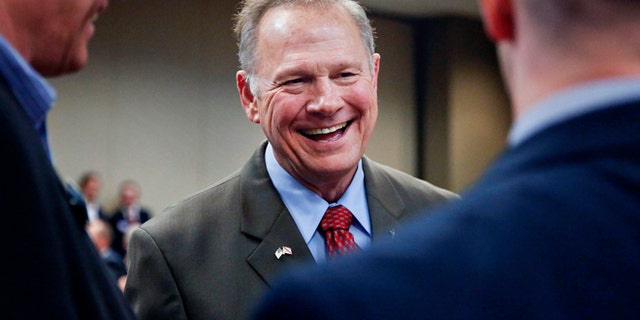 Moore, the "Ten Commandments judge" beloved by his Christian conservative supporters, is famous for having been removed twice from his position on Alabama's Supreme Court.
"This election, ladies and gentleman, is not over," Moore told supporters Tuesday night. "There's much left to do. I'm running to make a difference in Washington. And those in Washington are scared."
Strange, the state's former attorney general and a favorite of the establishment, was temporarily appointed to the seat in April after Sessions joined the Trump administration. He has benefited from an endorsement from President Trump -- and millions spent on his behalf by a super PAC linked to Senate majority leader Mitch McConnell.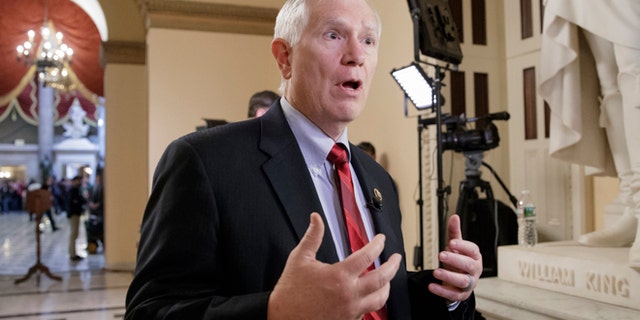 Speaking to supporters after the election was called, Strange thanked Trump, telling the story of how the president let him know he would be endorsing him.
"The reason he did that is he cares about our state and he knows that I'm the person in this race who is going to help him make this country great again," Strange said.
Brooks, a conservative House member who favors strict immigration policies, enjoyed the support of conservatives like Ann Coulter, Laura Ingraham, Mark Levin and Sean Hannity. He announced during his election night speech that he planned to run for re-election to his Huntsville congressional seat in 2018.
Other Republicans in the GOP race included state Sen. Trip Pittman and Christian Coalition leader Randy Brinson.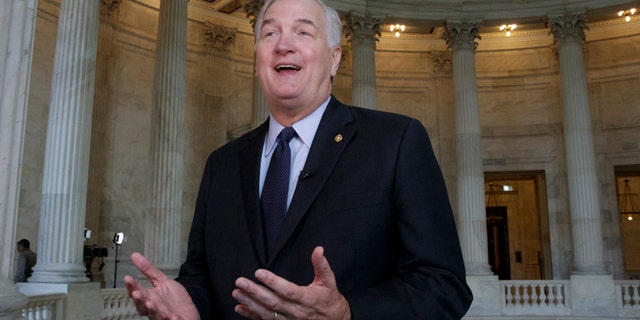 Doug Jones, a former U.S. attorney under the Clinton administration who was endorsed by former Vice President Joe Biden, won the Democratic nomination. Jones defeated Robert Kennedy, Jr., a Navy veteran.
Alabama hasn't elected a Democrat to the Senate in more than 20 years.
The rollicking GOP primary began with Strange's appointment by then-Gov. Robert Bentley, who later resigned in the cloud of a scandal.
While Strange has said he did Bentley no favors, his challengers have taken repeated swipes at him for seeking an appointment from the governor when Strange, as attorney general, was in charge of an investigation.
During the 2016 Republican presidential primary, Brooks supported Texas Sen. Ted Cruz, something his opponents have used against him. A super PAC with ties to McConnell, the Senate Leadership Fund, has been running television ads of Brooks' past critical comments about Trump.
The Senate Leadership Fund has also run ads against Moore.
"We congratulate Big Luther Strange for closing the gap in the final week and positioning himself well for the runoff," Steven Law of the Senate Leadership Fund said in a statement. "We are proud to have strongly supported President Trump's number-one ally in this race, and we believe the president's support will be decisive as we head into the next phase of this campaign, which Senator Strange will win in September."
Meanwhile, Brooks worked to tie Strange to the Republican establishment and McConnell, whom he pledged not vote for as Republican majority leader.
After the September runoff, the general election will be held Dec. 12.
Fox News' Joe Weber and The Associated Press contributed to this report.