A Cuban diplomat says the country's embassy in Washington, D.C., has been targeted in a "terrorist attack" by an individual who "launched 2 Molotov cocktails."
In a statement on X, Bruno Rodríguez Parrilla, Cuba's Minister of Foreign Affairs, wrote that the staff at the building were uninjured. Fox News Digital has reached out to the Metropolitan Police for comment.
"In the evening of today, Sep 24, the Cuban embassy in the U.S. was the target of a terrorist attack by an individual who launched 2 Molotov cocktails," Rodríguez Parrilla said.
"This is the second violent attack against Cuba's diplomatic mission in Washington since April, 2020. Back then, an individual shot several rounds against the embassy using an assault rifle," he added. "The anti-Cuban groups resort to terrorism when feeling they enjoy impunity, something that Cuba has repeatedly warned the U.S. authorities about."
CUBA ARRESTS 17 ACCUSED OF RECRUITING PRO-RUSSIA FORCES FOR UKRAINE WAR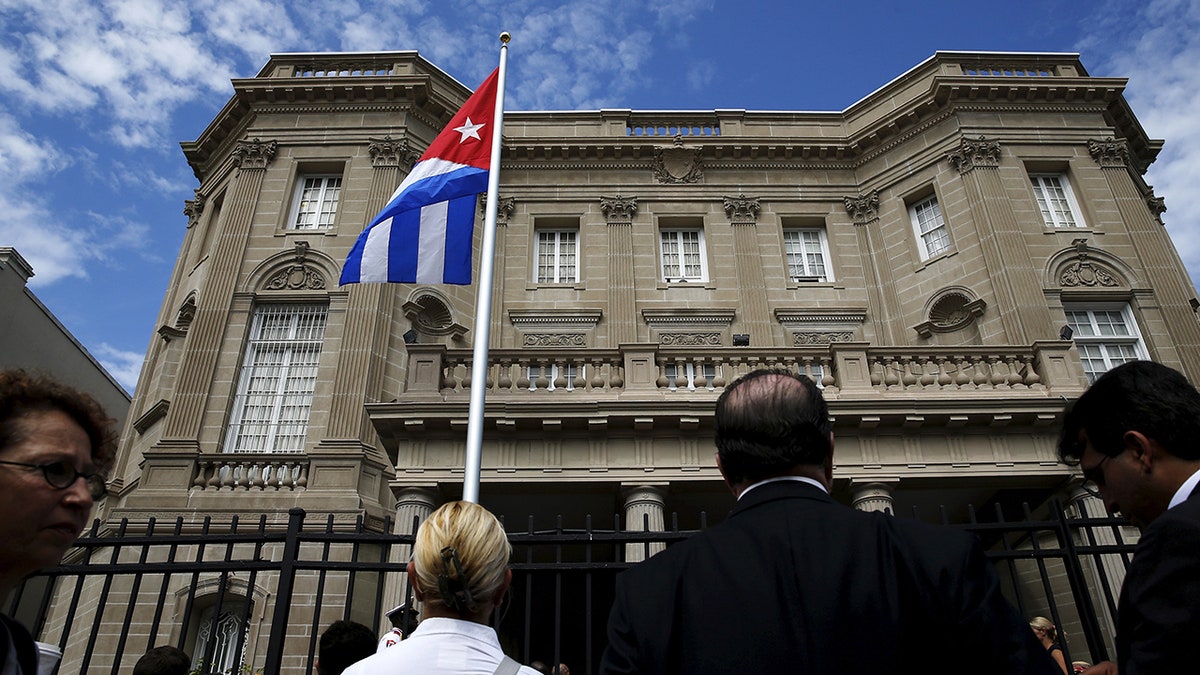 The Justice Department said 42-year-old Alexander Alazo of Middletown, Pennsylvania, and Aubrey, Texas, was indicted by a federal grand jury following the 2020 incident.
He was charged with a violent attack on a foreign official or official premises using a deadly weapon, willfully injuring or damaging property belonging to or occupied by a foreign government in the United States, interstate transportation of a firearm and ammunition with intent to commit a felony and using, carrying, brandishing and discharging a firearm during a crime of violence.
JUDGE TO RULE WHETHER 9/11 DEFENDANT DEEMED PSYCHOTIC, DELUSIONAL FROM CIA TORTURE CAN STAND TRIAL: REPORT
"The criminal complaint and Indictment stem from an incident in the early hours of April 30, 2020, when Alazo fired approximately 32 rounds of an assault-style weapon at the Embassy of Cuba in Washington, D.C., which was occupied at the time of the offense," the Justice Department said at the time.
"Although the Embassy of Cuba suffered both exterior and interior damage, no one was injured in the attack," it added. "Alazo was immediately apprehended by the Metropolitan Police Department without incident, and the weapon used in the shooting was recovered, as was an accelerant-soaked Cuban flag."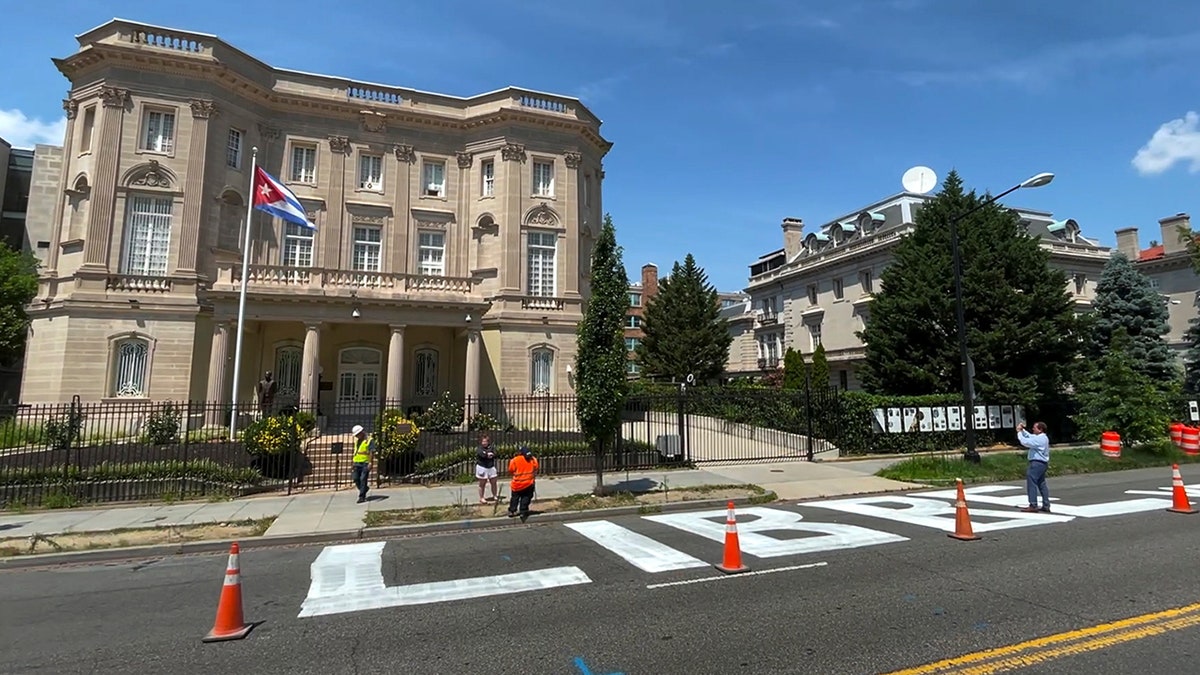 CLICK HERE TO GET THE FOX NEWS APP
Todd Brown, then-Director of the U.S. Diplomatic Security Service, said at the time that "The Diplomatic Security Service is firmly committed to ensuring the safety and security of foreign missions in the United States."