Minnesota Independent candidate Hannah Nicollet: Debate exclusion 'violation of trust'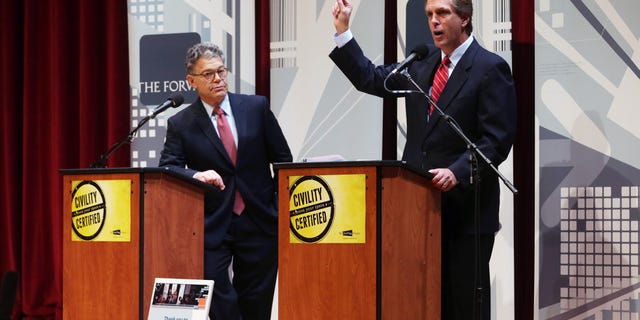 Independence Party candidate Hannah Nicollet calls her exclusion from a governor's race debate "a violation of trust with the state of Minnesota."
Nicollet said Monday she was disappointed that Duluth organizers are keeping her out of Tuesday's forum after she was part of two earlier debates. As of now, it will feature Democratic Gov. Mark Dayton and Republican challenger Jeff Johnson. The IP is a major party in Minnesota.
She says she'll head to campaign events in Duluth and hopes the local chamber of commerce reverses course.
Duluth Area Chamber of Commerce president David Ross wrote Nicollet's campaign to say inviting her would violate trust with the other candidates.
Dayton says he wants the former software developer on stage at all debates; Johnson says he's leaving it up to organizers.