MF Global: Missing money traced amid 'evasive' testimony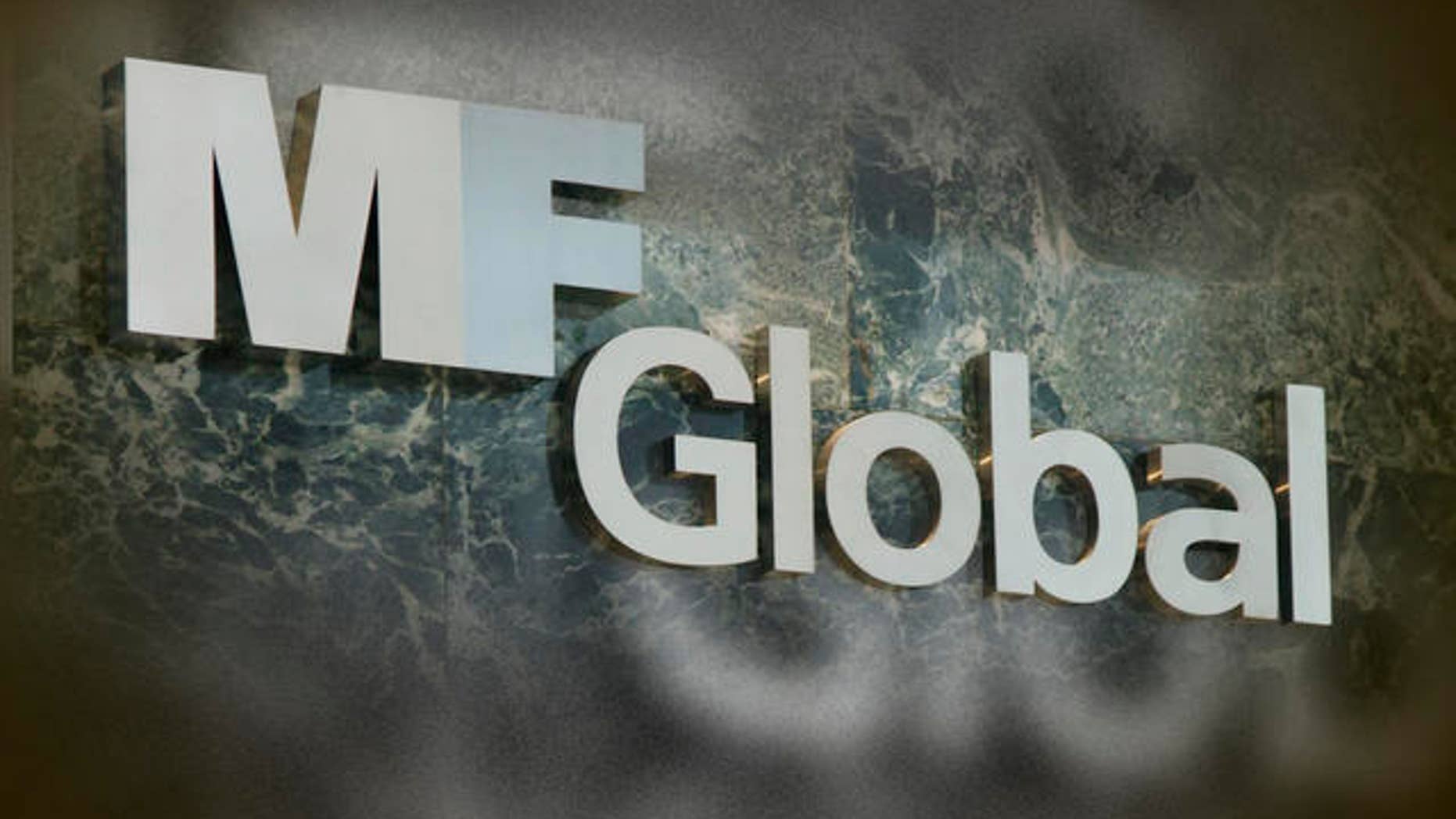 Investigators probing the disappearance of $1.2 billion in customer funds invested with the now-bankrupt brokerage and commodities firm MF Global Holdings, Ltd. have uncovered what happened to the funds, lawmakers revealed Thursday.
"I think they do know where the money was wired," Rep. Michael Fitzpatrick, R-PA, said during a conference call with reporters.
But neither Fitzpatrick nor Rep. Randy Neugebauer, R-Texas, who was also on the call and had earlier in the day chaired a hearing probing the collapse of MF Global, expressed any confidence that the funds would ever be returned to any of the firm's 38,000 customers.
Congressional investigators have confirmed to Fox News that there is little likelihood of the $1.2 billion being "clawed back" from third parties with which MF Global was dealing during its final days last October, when the firm was engaging in tens of thousands of complex computer transactions in a futile bid to stay afloat.
Neugebauer's panel, the oversight and investigations subcommittee of the House Financial Services Committee, heard testimony on Thursday morning from Michael Roseman, MF Global's chief risk officer from August 2008 to January 2011, and Michael Stockman, Roseman's successor in that position.
Roseman described how he had repeatedly clashed with Jon Corzine, former New Jersey governor and senator who was MF Global's chairman and CEO, over Corzine's insistence on investing heavily in European sovereign debt -- at a time when European countries were sinking ever deeper into their paralyzing debt crisis.
"I would say my comfort level, and the (MF Global) board's risk appetite…exceeded around $2 billion," Roseman told lawmakers at the hearing.
Ultimately, MF Global came to invest an estimated $6.3 billion in the risky European sovereign debt instruments.
Roseman's expressions of discomfort triggered showdowns before the firm's board of directors, which repeatedly sided with Corzine.
"The risk scenarios I presented were challenged as being implausible," Roseman testified. He was eventually forced out of the firm and replaced with Stockman.
In congressional testimony in December, Corzine denied forcing Roseman out, saying: "We needed someone… more fully attuned to the broker-dealer side of our business than what Mr. Roseman's background was about."
Stockman testified on Thursday that he only conferred with Roseman for a total of one hour approximately a month into Stockman's tenure as MF Global's chief risk officer.
Asked if Roseman had ever conveyed his discomfort with Corzine's investment strategy, Stockman said the European sovereign debt play was "indicated as an item of interest," but there were no "specific discussions" about it.
"I was not specifically aware of concerns at that point, upon joining," Stockman told lawmakers.
Rep. Fitzpatrick confronted Stockman with internal notes the committee had obtained from Standard and Poor's, the investment ratings agency, which assessed for the public the relative risks of investing in MF Global.
The notes were made by S&P officers during an Oct. 28, 2011, meeting -- four days after Moody's, another powerful ratings agency, had downgraded MF Global nearly to junk-bond status, and just three days before the firm declared the eighth-largest bankruptcy in U.S. history.
The notes showed that S&P was concerned about MF Global's "big European exposure."
"MF Global is scrambling for funding," one S&P officer noted.
Fitzpatrick wanted to know how Stockman, the beleaguered firm's chief risk officer, squared that assessment with written assurances that had been provided to S&P on Oct. 24 by MF Global chief operating officer Henri Steenkamp, in which the latter maintained that MF Global's capital and liquidity "has never been stronger."
Stockman said he was unaware of the context in which Steenkamp was commenting at the time.
In the conference call with reporters after the hearing, Neugebauer said he thought Stockman had been "very evasive in some of his answers."
Asked if there was any reason to believe that Corzine or any other MF Global officer had knowingly testified falsely before Congress, Neugebauer said he needed to await the findings of the half-dozen investigations into MF Global that are currently under way by congressional committees, regulatory agencies and the Department of Justice.
Rep. Michael Capuano of Massachusetts, the top-ranking Democrat on the subcommittee, berated a pair of witnesses from the two ratings agencies, incredulous that it took them until Oct. 24 to downgrade a firm whose capital had shown signs of running out months earlier.
"Do your ratings mean a damn thing?" Capuano thundered.