Melania Trump entered US with 'Einstein' visa for those with 'extraordinary ability': report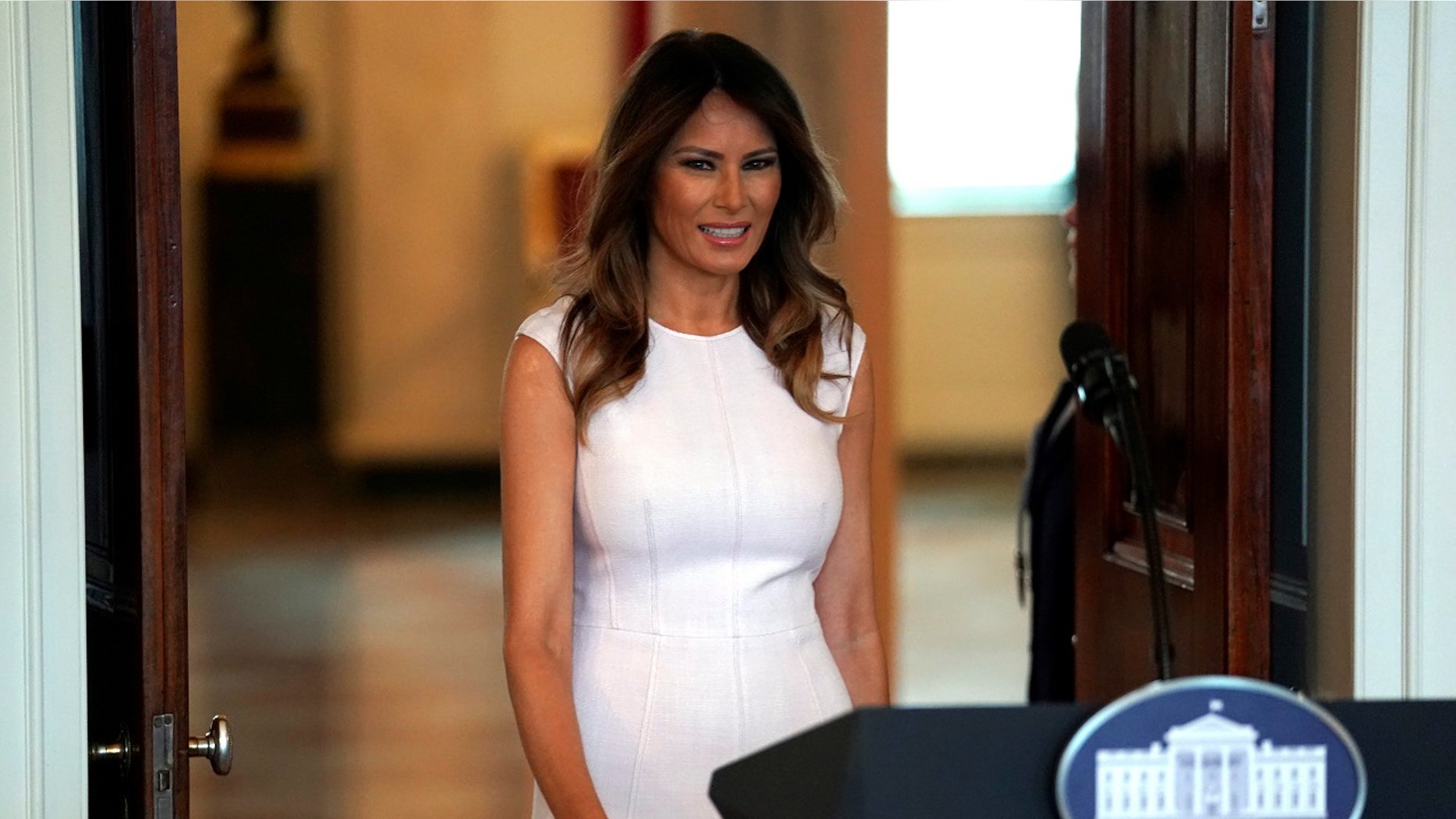 First lady Melania Trump entered the U.S. after receiving an "Einstein visa" designed for people with "extraordinary ability," a report said.
In March 2001, she was granted a green card in the elite EB-1 program, reserved for those who demonstrated "sustained national and international acclaim," such as renowned academic researchers, multinational business executives, Olympic athletes or Oscar-winning actors, the Washington Post reported.
"We called it the Einstein visa," said Bruce Morrison, a former congressman who was chairman of the House subcommittee that wrote the Immigration Act of 1990 defining EB-1, the newspaper reported.
Only five people from Slovenia, the first lady's birthplace, received green cards under the EB-1 program, the report said.
Then Melania Knauss' green card set her on the path to U.S. citizenship, which in turn enabled her to sponsor the legal residency of her parents, Viktor and Amalija Knavs, both now close to obtaining citizenship, the Post reported.
President Donald Trump has voiced opposition to "chain migration," and has proposed the ending the sponsorship of relatives, including parents, an ability for U.S. citizens that has existed for decades, the report said.
Morrison, also an immigration expert, said Melania Trump's resume in 2001 seems "inconsistent" with the strict requirements of the EB-1 visa.
"There are a lot of questions about how she procured entry into the United States," David Leopold, an immigration lawyer and a past president of the American Immigration Lawyers Association, also told the Post.
Another immigration expert, Sarah Pierce of the Migration Policy Institute, said to meet the "extraordinary ability" category of the EB-1, it is "generally thought that only the top 2 percent in their field would qualify," such as those who won the Nobel Prize, the newspaper reported.
Of the more than 1 million green cards issued in 2001, only 3,376 – a fraction of 1 percent — were issued to immigrants with "extraordinary ability," the Post reported, citing government statistics.
The first lady's immigration history was well scrutinized during the 2016 presidential election campaign. For example, the Associated Press reported just days before the election that Melania Trump worked illegally in the U.S. after she first arrived from Europe.
In August 2016, however, the first lady insisted that she violated no laws during her early days in the U.S.
"Let me set the record straight," she said in a statement. "I have at all times been in full compliance with the immigration laws of this country. Period."