McDonnell Sworn In as Virginia's 71st Governor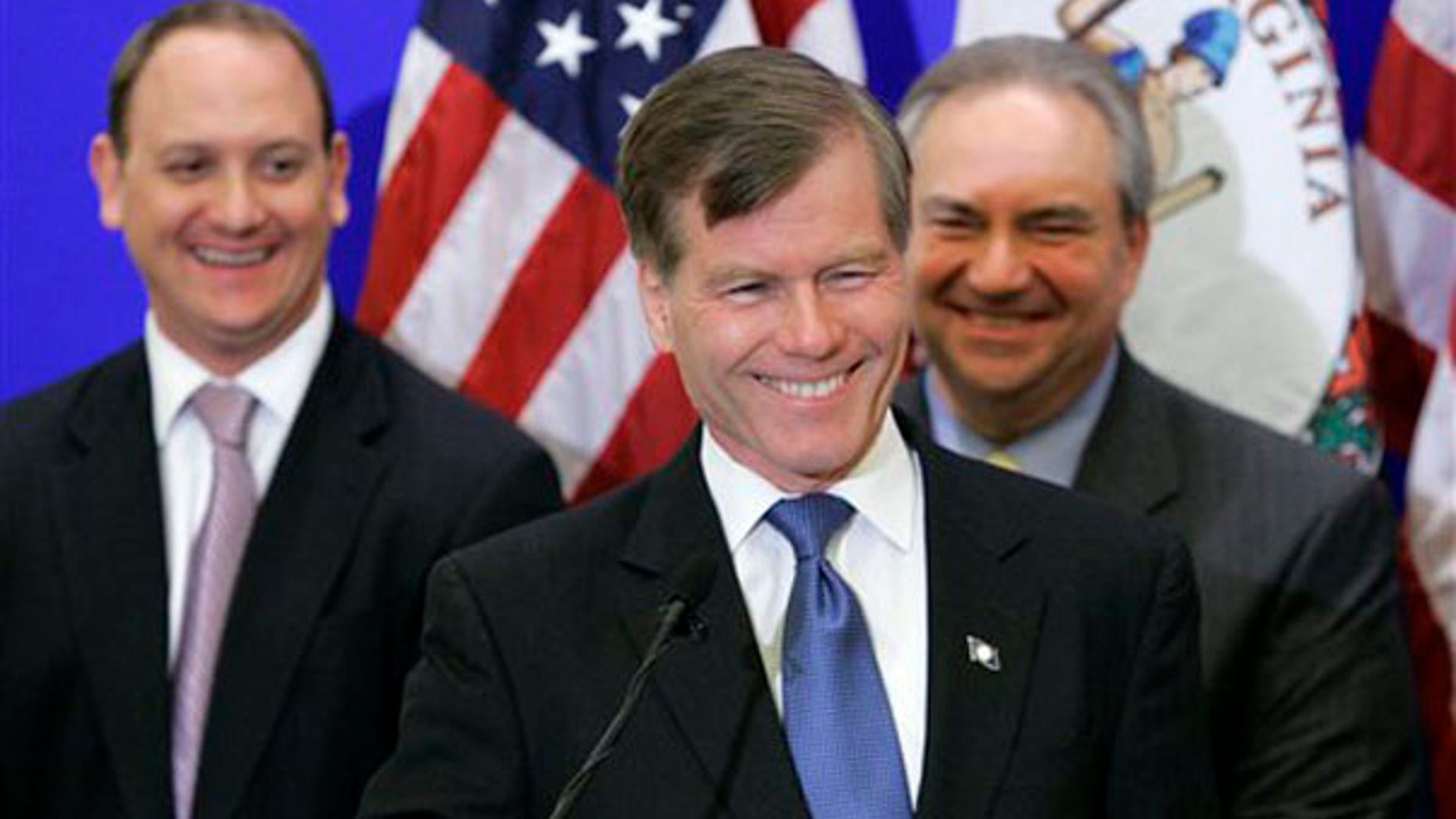 Bob McDonnell was sworn in Saturday as Virginia's 71st governor, using the occasion to compare the state's daunting, ongoing fiscal struggle to Virginia's 400 years of historic struggles.
Under hazy skies and soft sunshine on a gentle winter's day and with his wife, Maureen, at his side, McDonnell recited his oath of office on the steps the Capitol Thomas Jefferson designed. McDonnell entered the ceremony to the sounds of a fife and drum corps dressed in colonial uniforms. His daughter, Jeanine McDonnell, sang the national anthem.
When Virginia's new governor was done, Democratic former Gov. Timothy M. Kaine and his family rose and departed, as tradition dictates, heading to his Richmond home for a neighborhood homecoming party.
McDonnell, the first Republican governor in eight years, takes over as a rising star in his party as it battles back from deep election losses two years ago. But he also faces dire cuts to programs and services as the state faces a $4 billion budget shortfall.
His speech noted it all, citing struggles from Virginia's Colonial founding at Jamestown through the Revolutionary and Civil wars fought on her soil, and the state's slow change from a slaveholding society to one that made L. Douglas Wilder, a grandson of slaves, the nation's first black governor 20 years ago.
"We do not face the challenges of forming a new government of securing a young nation, as did Washington, Jefferson and Henry," McDonnell said to more than 5,000 gathered at the Capitol.
"We do not struggle with the injustice of slavery and segregation as did Gov. Wilder as a young man. We do not march into bullets and artillery shells as did the greatest generation on the beaches of Normandy and the islands of the Pacific," he said, pointing to his father and father-in-law, who served in World War II.
Without detailing painful budget-cutting decisions he faces as soon as Monday, McDonnell segued from moments that tested Virginia's mettle in the past to the certainty of hard times ahead.
"This austerity won't be easy, but it is necessary. The circumstances of our time demand that we reconsider and restore the proper role of government. Without reform, the continued growth of government threatens our very prosperity," McDonnell said.
The 55-year-old McDonnell praised Kaine -- like himself, a descendant of Irish Catholic immigrants -- for tough decisions in trying times.
Without a hard partisan edge, his brief speech stressed conservative tenets, particularly an aversion to new taxes and a brake on federal intrusions into state prerogatives.
But the speech also lauded Democratic President Barack Obama's support for charter school programs and merit pay guidelines for teacher pay.
"More money must go to the classroom and less into administration, and new opportunities in science, technology, engineering, math and healthcare must be created through our schools and colleges," he said.