McCain Renews Call to 'Pull the Trigger' on Iran Following Gates Memo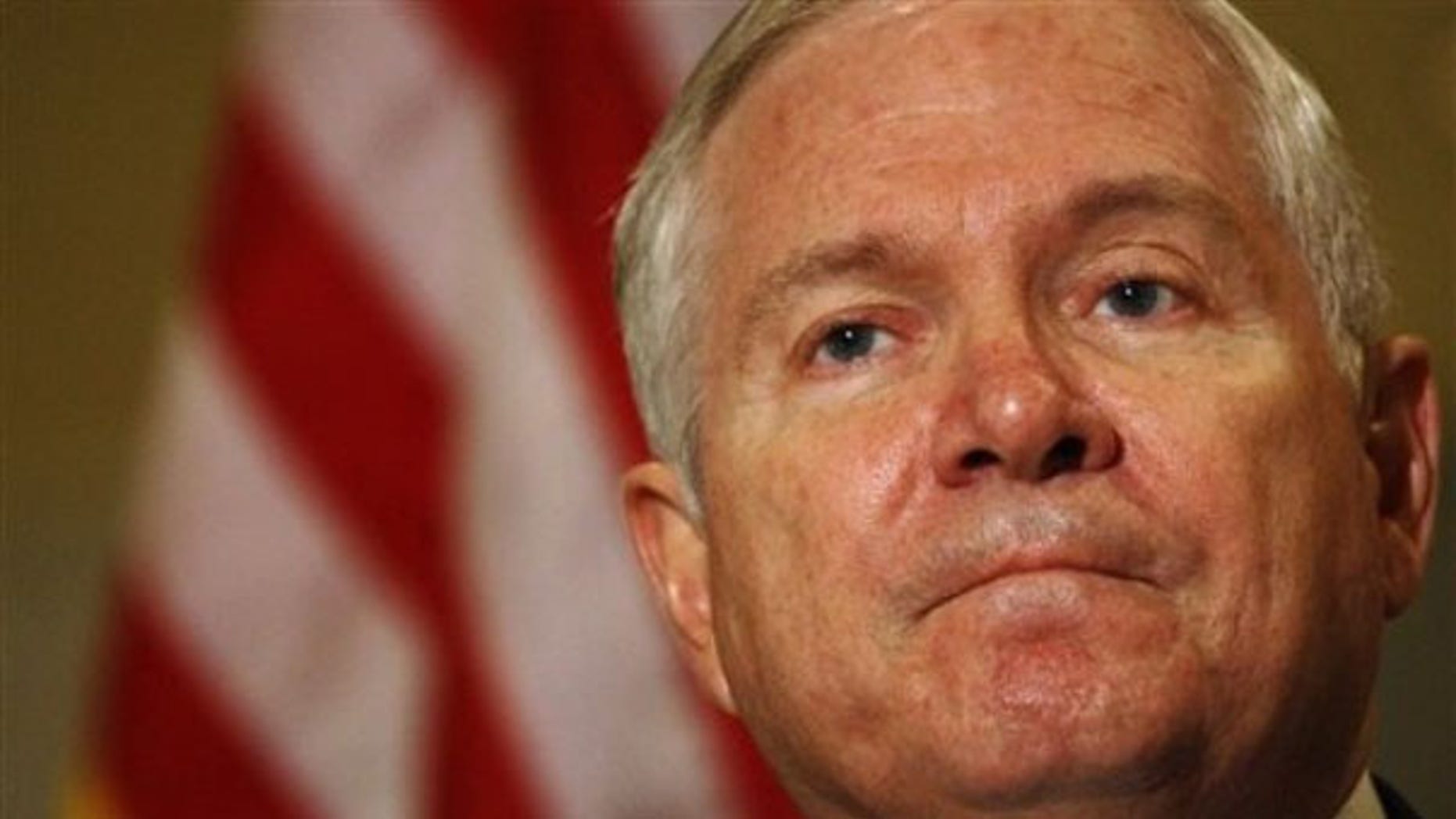 Sen. John McCain renewed his call for the United States to "pull the trigger" on sanctions against Iran and more, after a memo from Defense Secretary Robert Gates to the White House warned that the United States lacks a long-term plan for dealing with Iran's nuclear program.
Gates wrote the three-page memo in January and it set off efforts in the Pentagon, White House and intelligence agencies to come up with new options, including the use of the military, The New York Times said in its Sunday editions, quoting unnamed government officials.
Senior officials confirmed the existence of the memo to Fox News, but denied that the document prompted reassessment of diplomatic or military options.
"The White House has been planning for all contingencies regarding Iran since long before January," one official said.
But McCain told "Fox News Sunday" that the memo was merely stating the obvious, and that regardless of what's being done about it the United States needs to do much more than just threaten to take punitive action against Iran.
"I didn't need a secret memo from Mr. Gates to ascertain that," he said. "We do not have a coherent policy... We have to be willing to pull the trigger on significant sanctions."
McCain, President Obama's 2008 campaign rival, first criticized the administration for relying too much on bluster with Iran Wednesday at a Senate hearing.
He said the United States has been backing away from a brewing fight with Iran, while U.S. officials admitted that that country's accelerated nuclear program is roughly a year away from producing a weapon.
The Arizona Republican said the U.S. keeps pointing a loaded gun at Iran, but it is failing to "pull the trigger."
McCain said Sunday that the United States needs to move forward with "serious sanctions," publicly shame human rights abusers in that country and be prepared for the next step.
Asked whether a military option should be on the table, he said: "Every contingency has to be on the table."
One senior official described the Gates memo as "a wake-up call," The New York Times reported. But the recipient of the document, Gen. James Jones, Obama's national security adviser, told the newspaper in an interview that the administration has a plan that "anticipates the full range of contingencies."
Pentagon spokesman Geoff Morrell, who did not confirm the memo Saturday night, said the White House has reviewed many Iran options.
"The secretary believes the president and his national security team have spent an extraordinary amount of time and effort considering and preparing for the full range of contingencies with respect to Iran," Morrell said.
The U.S. is pressing for new international sanctions against Iran. The memo contemplates a situation in which sanctions and diplomacy fail to dissuade Iran from pursuing nuclear capability, the Times said.
Obama set a deadline of the end of 2009 for Iran to respond to his offer of dialogue to resolve concerns about Iran's accelerated nuclear development.
Iran spurned the offer, and since then the administration has pursued what it calls the "pressure track," a combination of stepped-up military activity in Iran's neighborhood and a hard push for a new round of international sanctions that would pinch Iran economically.
Gates and other senior members of the administration have issued increasingly stern warnings to Iran that its nuclear program is costing it friends and options worldwide, while sticking to the long-held view that a U.S. or Israeli military strike on Iranian nuclear facilities would be counterproductive.
Obama and other administration figures have drawn a line that says Iran will not be allowed to become a nuclear state, but they have not spelled out what the United States would do if Iran gained the ability to produce a weapon but does not actually field one.
Four senior administration officials told Congress last week that Iran is perhaps a year away from being able to build a weapon but that it would take two- to five additional years to turn the device into an effective weapon that could be launched against an enemy.
Iran claims its nuclear program is intended for energy production, not a weapon.
"All we really know is that Iran is widening and deepening its nuclear weapons capabilities, David Albright, founder and president of the Institute for Science and International Security, told the AP. "We don't have any insight into what they're thinking about doing -- whether they'll just live with a nuclear weapons capability which will probably include learning more about nuclear weapons themselves, or they'll actually build them."
The Associated Press contributed to this report.