McCain Praises Obama's Civility Speech, Defends Palin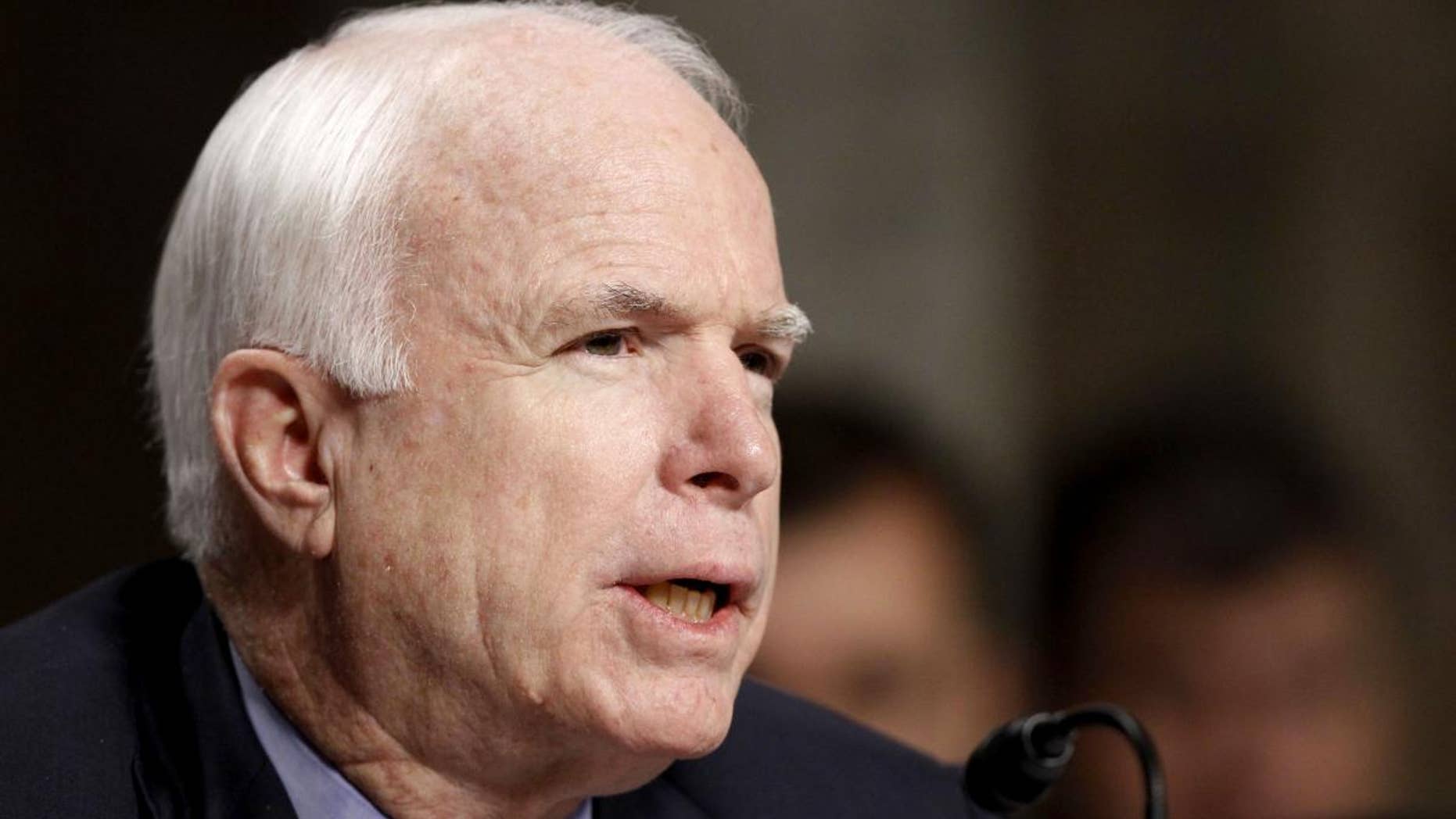 Sen. John McCain, R-Ariz., 2008 GOP presidential standard-bearer, joined the chorus of influential voices both inside and outside Washington in a plea for civility in the nation's political discourse, with praise for his former opponent, President Barack Obama, and defense for his one-time vice presidential running mate, former Alaska Gov. Sarah Palin.
"The president appropriately disputed the injurious suggestion that some participants in our political debates were responsible for a depraved man's inhumanity," McCain recounted in a Washington Post op-ed to be published Sunday. "He asked us all to conduct ourselves in those debates in a manner that would not disillusion an innocent child's hopeful patriotism. I agree wholeheartedly with these sentiments. We should respect the sincerity of the convictions that enliven our debates."
The rough and tumble presidential campaign, replete with combustible rhetoric from both sides, seemed a distant memory, as the Arizona senator praised the president as "a patriot sincerely intent on using his time in office to advance our country's cause."
In a clear reference to Palin, who earlier this week defended her fiery rhetoric against those who sought to lay blame on her for the shooting rampage in Tucson, McCain warned, "Political leaders are not and cannot reasonably be expected to be indifferent to the cruelest calumnies aimed at their character. Imagine how it must feel to have watched one week ago the incomprehensible massacre of innocents committed by someone who had lost some essential part of his humanity, to have shared in the heartache for its victims and in the admiration for those who acted heroically to save the lives of others - and to have heard in the coverage of that tragedy voices accusing you of complicity in it."
Noting that public life "can be a bruising business at times," McCain called on readers to "appreciate how strong a need someone would feel to defend him or herself against such a slur."