Marijuana meddle: UN official rips US states over legal pot policies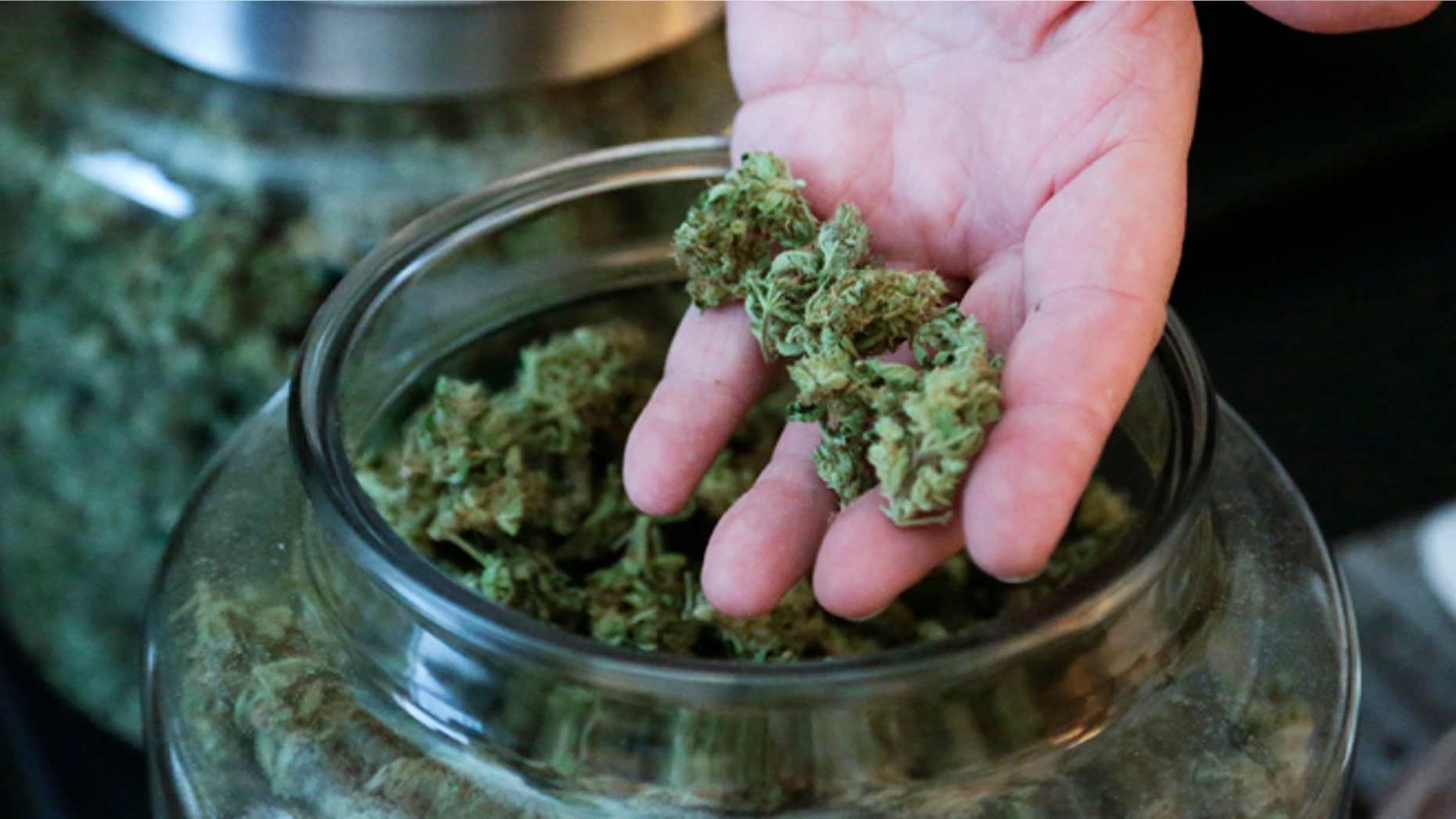 A Russian diplomat who heads the United Nations' drug policy office reportedly chided U.S. states for legalizing recreational marijuana and vowed to take up his concerns with officials in Washington -- in the latest incident of a U.N. official meddling in local U.S. affairs.
In response, one American advocacy group suggested the U.N. agency has no authority here, and has outlived its usefulness.
Yury Fedotov, director of the United Nations Office on Drugs and Crime, addressed the ballot measures on Wednesday, on the heels of last week's midterm elections. Last Tuesday, Oregon, Alaska and Washington, D.C., voters approved measures allowing marijuana use – following the pot path blazed by Colorado and Washington state.
But according to Reuters, Fedotov told reporters that the moves defy international drug "conventions."
"I don't see how [the laws] can be compatible with existing conventions," he reportedly said, claiming he would take it up with State Department and U.N. officials next week.
Fedotov was referring to platforms from international drug treaties as far back as 1961.
But Ethan Nadelmann, executive director of the Drug Policy Alliance, told FoxNews.com that while Fedotov technically might be right, those "conventions" have "no teeth."
Further, he criticized the U.N. office for focusing on punitive policies and said, "At this point, we'd be better off without the UNODC."
Nadelmann and allied groups have been buoyed by a string of Obama administration statements making clear that, for now, they will take a lenient approach toward marijuana legalization.
Last month, a senior State Department official called for a "flexible interpretation" of U.N. drug policies. "Things have changed since 1961," Assistant Secretary of State William Brownfield said.
Given that and other statements from top administration officials, Nadelmann brushed off Fedotov's comments.
"It doesn't make any difference," he said. "Fedotov is going through the motions…. but the decision's already been made."
Fedotov is a Russian diplomat who used to serve as ambassador to the United Kingdom. He's headed the U.N. drug office since 2010.
Last week's U.S. elections marked another string of victories for the pro-marijuana legalization movement. The only pot-related measure to fail was a medical marijuana measure in Florida.
Though marijuana use is illegal under federal law, Alaska and Oregon are now expected to follow Colorado and Washington in setting up marijuana shops. Washington, D.C., will allow marijuana possession, though not commercial sales – and Congress may still have a say in that vote. Pro-legalization advocates are eyeing California, Massachusetts and other states as pot battlegrounds in 2016.
Fedotov's comments mark the latest intervention by the U.N. in local U.S. matters.
Last month, U.N. officials visited Detroit to look into the city's decision to cut off water to delinquent customers, describing the shut-offs as a "human rights" violation. City officials fired back, complaining that the U.N. team was not "interested in the facts."
FoxNews.com's Judson Berger contributed to this report.