Marco Rubio says he wants to make up with Chris Christie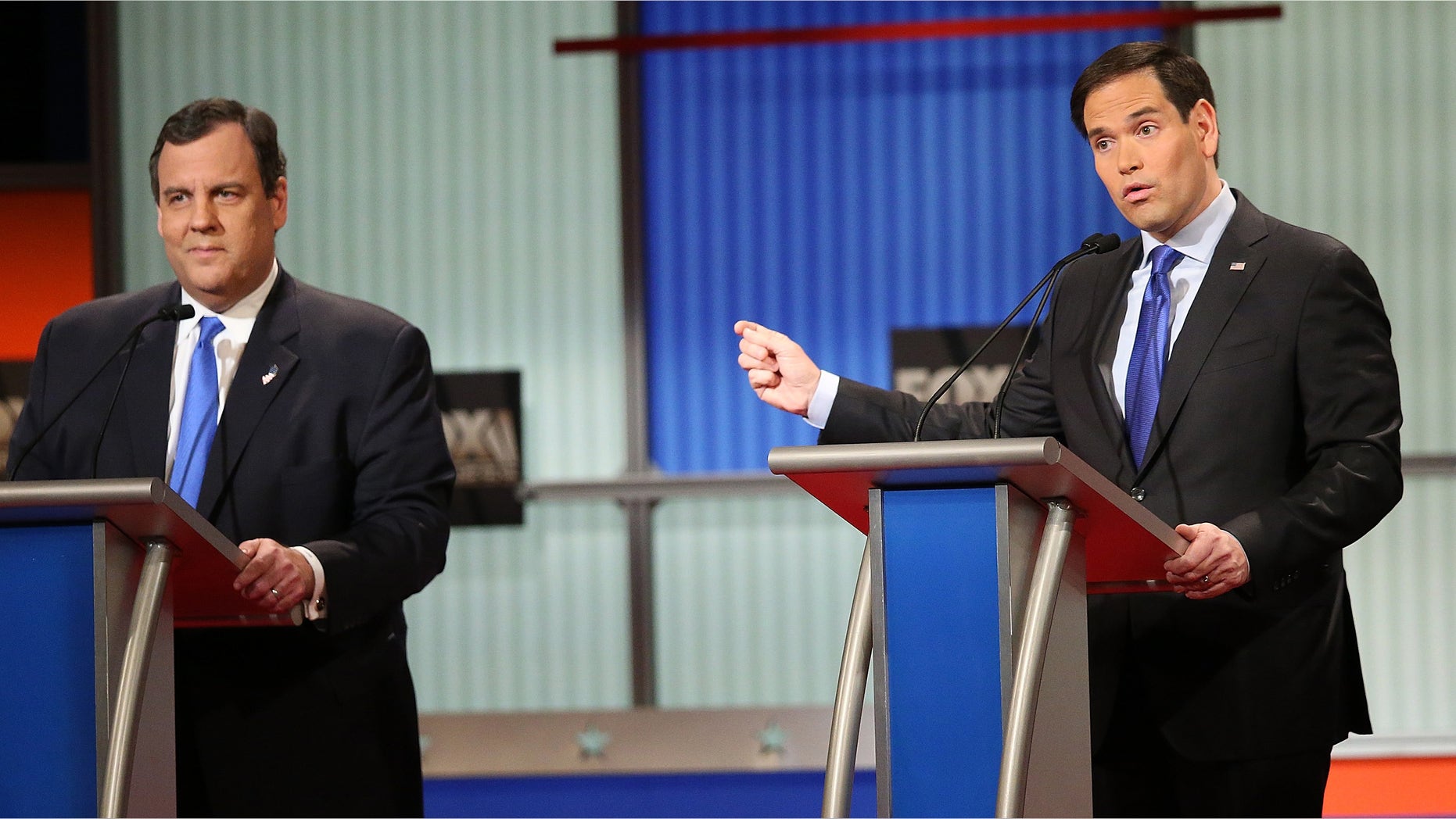 Marco Rubio wants to make up with Chris Christie.
The U.S. senator from Florida says his staff has tried to make contact with the New Jersey governor – who dropped out of the presidential race after a poor showing in the New Hampshire primary – but has been unable to directly reach him.
Rubio said in a CNN interview on Sunday that he holds no grudge against Christie for the bruising GOP debate on Feb. 6 in which the governor relentlessly attacked the senator, calling him scripted and ill-suited to be president. Rubio stammered and repeated lines over and over again, prompting Christie to say in the televised debate that it was exactly the scripted response he was criticizing.
"We've tried to get ahold of him," said Rubio, who had a weak showing in the New Hampshire primary, something that was largely attributed to Christie's success in raising questions about him. "We're trying to set up a time to talk."
"I think he's taking a few days away from the grind," Rubio said. "And I understand that. I know we spoke to his staff."
Rubio, who ended up placing fifth place in New Hampshire after his less-than-stellar performance during the debate, said he does not blame the governor for his weak showing.
"I want to be clear I have no animus toward Chris," Rubio said. "I like him very much. I always have. This is a political campaign. It's a competitive environment, and people are going to exchange. And we gave as good as we got."
Rubio also said he is sure Christie will remain a significant figure in politics.
"My sense is you're going to see him serving this country in different capacities now and in the future," Rubio said.
Like us on Facebook