Marco Rubio says he has more experience than Obama had during 2008 run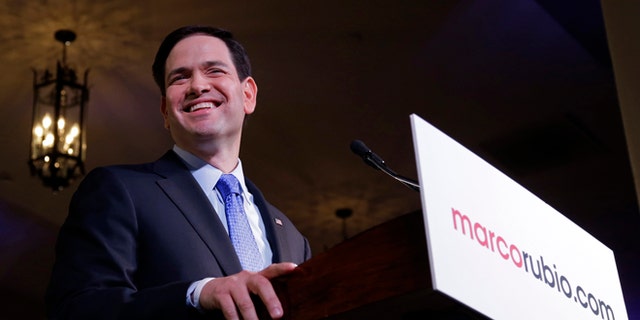 One of Marco Rubio's first statements since declaring his candidacy for president on Monday was meant to dissuade critics who say the 43-year-old junior senator from Florida is not experienced enough for the White House.
And he is contrasting his experience in Washington with that of another junior senator who ran for president: Barack Obama.
"There are some significant differences between his biography and mine," Rubio said in an interview with MSNBC on Tuesday. "We both served in the state legislatures, he as a back-bencher in the minority, me as the Speaker of House in the third-largest state in the country."
When Obama was elected president, he had been serving in the senate for four years.
"I've been in the Senate now for 4-1/2 years. I would have been in the Senate for six years where I've spent a significant amount of time every day working on intelligence issues and also on foreign relations."
Rubio, however, is not the only Republican candidate with little experience inside the Washington Beltway. Both Sen. Ted Cruz of Texas and Sen. Rand Paul of Kentucky are also serving their first terms.
During his speech Monday night in Miami, Rubio said that the United States needed a new generation to lead the country, which some observers say is both a plug for his young age and a jab at older candidates such as Hillary Clinton and likely candidate Jeb Bush.
"While our people and economy are pushing the boundaries of the 21st century, too many of our leaders and their ideas are stuck in the 20th century," Rubio said.
He added: "Just yesterday, a leader from yesterday began a campaign for president by promising to take us back to yesterday…Yesterday is over and we are never going back."
Like us on Facebook
Follow us on Twitter & Instagram