Marco Rubio returns to other childhood home, Las Vegas, to celebrate birthday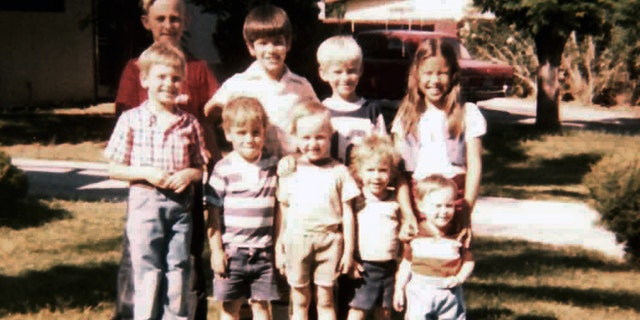 NEWYou can now listen to Fox News articles!
LAS VEGAS (AP) – When Marco Rubio attends his 44th birthday party and fundraiser at the home of the host of the "Pawn Stars" reality show Thursday, it won't be his first birthday in Las Vegas.
The Cuban-American son of South Florida spent part of his childhood in Las Vegas, from 1979 to 1985, where he joined the Mormon church, became a fierce union supporter at a tender age and grew alienated from his Cuban-American peers before returning to Miami for high school. In these formative years, Rubio impressed schoolmates and neighbors as a curious and driven boy who talked too much in class and showed early signs of the policy wonk and competitive player he would become.
Rubio's Vegas sojourn is more than a biographical quirk. It could also help the Florida senator in an early-voting state that is critical to his hopes of winning the Republican presidential nomination. As the son of casino workers who lived in a modest house in a blue-collar neighborhood, Rubio can speak in a personal way to the heavily immigrant population of service workers who have helped turn Nevada into a Democratic-leaning swing state during presidential elections.
"It helps him tell a really good story in Vegas," said Yvanna Cancela, political director of the Culinary Workers Union, which represents many casino workers. "He can talk about his mom the housekeeper and his dad the bartender, and hundreds of thousands of people will identify with that."
Still, many casino workers don't vote in the Republican caucuses and Rubio must distinguish himself in a large pack of rivals. Nick Phillips, political director of the Clark County Republican Party, said he has only recently begun hearing about Rubio from activists. Wisconsin Gov. Scott Walker and Kentucky Sen. Rand Paul have been getting more attention.
Three of Rubio's aunts had settled in Nevada by the time his family relocated there in 1979, searching for a quieter life than in crime-ridden Miami. Rubio's father, Mario, came five months earlier to look for a bartending job. Rubio, then 8, his parents, younger sister Veronica and grandfather moved into a four-bedroom house on a cul-de-sac at the northern edge of town.
In his memoir, "An American Son," Rubio recounts a wholesome neighborhood atmosphere with afternoon games of cowboys and Indians, Cub Scout trips and church events. Rubio, his sister and mother were all baptized in the Church of Jesus Christ of Latter-day Saints, to which his aunt's family living nearby already belonged. His father did not join the church, partly because of its prohibition on alcohol and caffeine, but took the family to Utah to see famous Mormon sites.
Rubio and some of his cousins formed a youth band called the Sunshine Cousins, modeled on the Osmonds, the most famous Mormons of the day. Rubio eventually returned to Catholicism and took his first communion at age 13. However, Rubio's campaign says he has not asked the LDS church to remove his name from the list of the faithful. The church considers people who have been baptized to be Mormons unless they formally withdraw their names from the religion.
Bryan Thiriot lived across the street and he and his four brothers played regularly with the Rubio kids. He recalls Rubio bee-lining to the current events and magazine section at the library and talking so much in his 4th grade class that the teacher sat him in a corner to memorize the dictionary. He also liked to discuss Social Security in elementary school.
Rubio was crazy about football, but he saw the Thiriot boys hitting a tennis ball off the side of their house. The next day the Thiriots discovered him relentlessly doing the same.
"He's always wanted to improve," Thiriot said. "You could tell something special was going to happen with him."