Marco Rubio goes on a Twitter tirade about media speculating on his future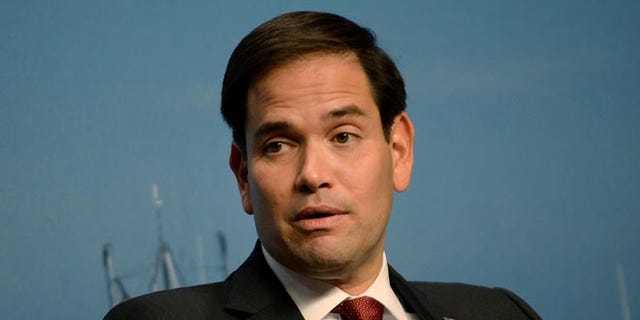 NEWYou can now listen to Fox News articles!
Marco Rubio has kept a low profile ever since dropping out of the Republican presidential race in mid-March – sparking much chatter about what the Florida senator plans to do after leaving office next year.
But Rubio returned to the spotlight on Monday when he sounded off in a late night Twitter rant against the media for speculating about his future and quoting sources who say they are close to him – and he says are not.
"Funny to read about unnamed 'people close' to me who claim to know my thinking on future plans. They just make it up," Rubio wrote. "Unnamed sources 'close to' often just people who want to sound like they are in the know. And reporters desperate for content just accept it."
Rubio's Twitter tirade was in response to a story in the Washington Post that described the senator was "sort of betwixt and between when it comes to his next move" after he leaves Capitol Hill next year.
"A 'longtime friend' says Rubio is 'betwixt and between when it comes to whether to chest or legs tomorrow at gym,'" he wrote. "According to source who knows his cousins, wife's dentist, Rubio could do cardio instead."
By the end of the rant, Rubio – who just got back on social media after having his campaign team handle the duties while on the stump – decided to stop while he was ahead.
"Ok that's enough for one night," he said. "Twitter isn't something you should just rush back into. You have to slowly increase the dosage......."
On Tuesday, Chris Cillizza, the journalist who wrote the piece on Rubio, said that he was flattered by the Florida lawmaker's tweeting, but added that Rubio has not responded to the speculation about his post-senate career.
"Nothing in his tweeting, which I was flattered by, gets to the point, which is: He doesn't know what he's going to do next," Cillizza said. "Marco Rubio is not certain what he does next because he's got a bridge between now and next time he can run for president and stay relatively high profile."
Like us on Facebook
Follow us on Twitter & Instagram