Many Millennials may sit out midterm elections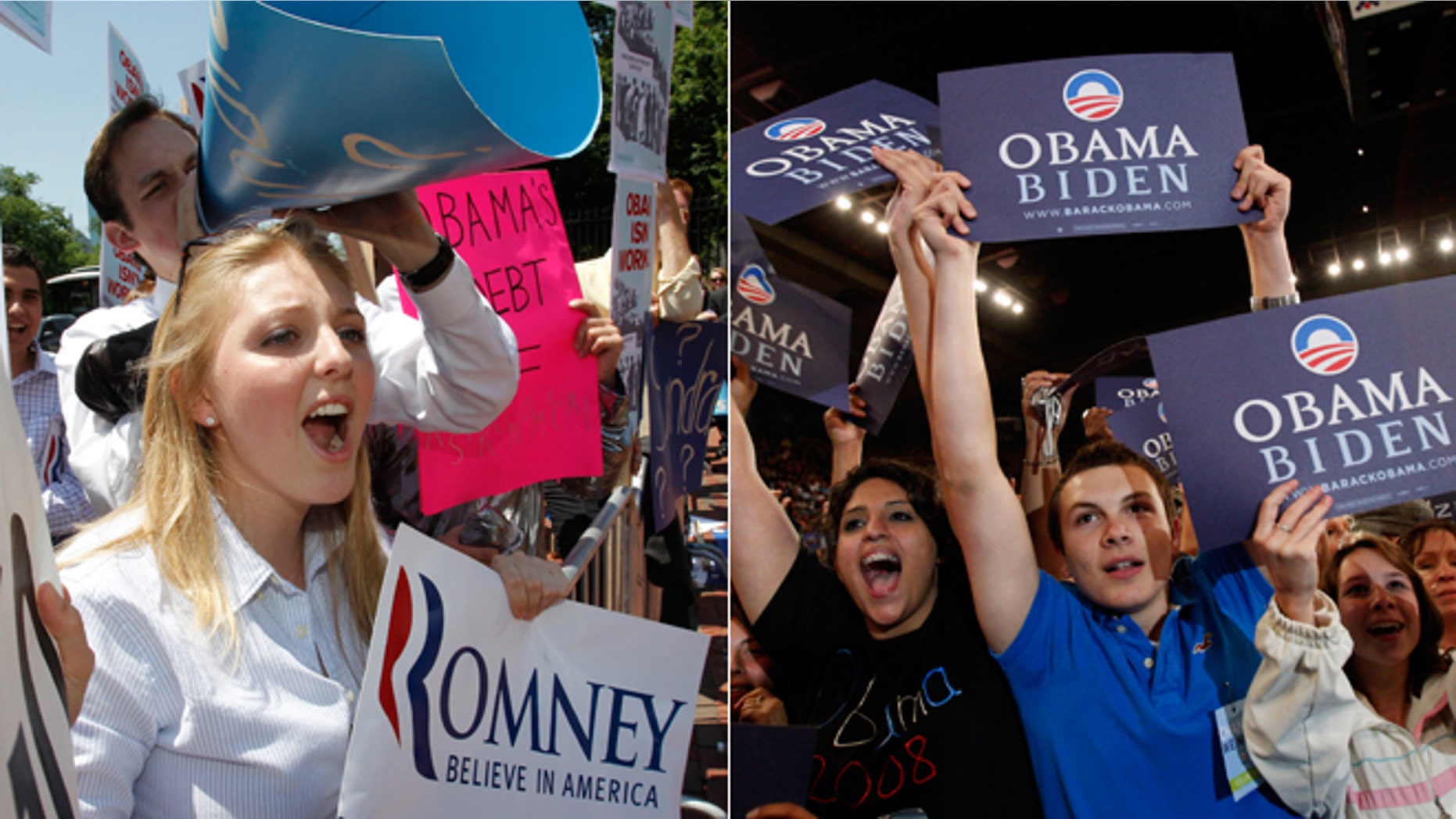 Many of the young people who packed auditoriums to cheer on Democratic candidates in the last election cycle may sit out the upcoming midterms, according to a new national poll.
Less than one quarter, or 23 percent, of young Americans polled by the Harvard Institute of Politics say they definitely will vote this November.
Based on their choices in 2012, 44 percent of young Mitt Romney voters say they definitely will vote in the midterms, compared to 35 percent of young Obama backers.
That is a big enthusiasm gap, and experts are noticing.
One reason for the millennial shift could be that the 18 to 29-year-olds are starting to blame Obama for the sluggish economy.
"They're more likely to give attribution to the president because he's been in office for six years, rather than older voters who might say, 'oh well, we're still recovering from President Bush's economy,'" explained Trey Grayson, director of the Harvard Institute of Politics.
In addition, Grayson said low overall youth turnout is good news for the GOP, and that the trend could increase the odds of Republicans regaining control of the Senate.
The Republican party already is trying to capitalize, planning a widespread effort on campus and online.
"Millennials are crucial to Republican success in 2014," said Alexandra Smith, chair of the College Republican National Committee. "If voting had started at age 30, Governor Romney would be president today. That means that the millennial vote decided the last presidential election."
Still, with six months until Election Day, Democrats think they're in good shape and that young Americans will start lining up behind left-leaning candidates once ObamaCare is off the front pages.
"As the conversation moves more toward income inequality and equal rights for everybody, how women are treated and how women are paid, Democrats then have an advantage," said Steve McMahon, a Democratic strategist.  "And that's when the younger Democrats get a lot more excited."
Young people are not split on every issue, though, with privacy concerns appearing to have broad bi-partisan implications.
"This generation is very digital, spends a lot of their time online, but they want that to be kept private," Grayson said. "And while they're willing to share things on their Facebook page with their friends, and other people they don't even know, when it comes to the government coming in and taking that information, that's something they clearly don't want.  And that's something, as I've said, that cuts across party lines."