'Luxury' living: Senate report finds IRS workers racked up huge travel tab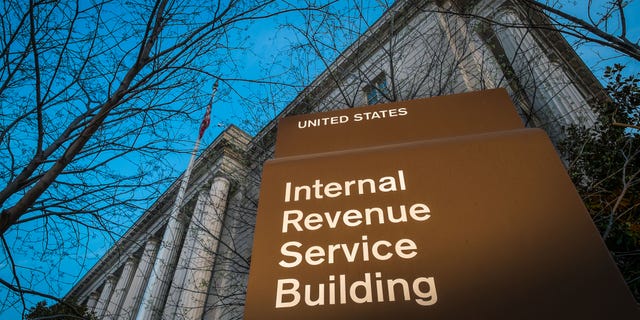 EXCLUSIVE: The IRS spent more than $1.4 million on long-term travel for just 27 employees in fiscal 2015, including on high-end car services and luxury apartment and hotel stays, a Senate report has found -- with one lawmaker blasting "woefully insufficient efforts" to reduce expenses at the agency.
The Senate Finance Committee report, obtained by FoxNews.com, found that while federal guidelines say employees must exercise the same care in incurring expenses as a "prudent person" traveling on personal business, IRS employees who traveled 125 business days or more racked up an average cost of over $52,000 a year.
The committee found more than half of the long-term travel time was spent in the Washington D.C., area. It found cases of five employees living in hotels, primarily in the capital, for months at a time without looking for lower-cost housing or having their per diem rates reduced as outlined in federal guidelines.
Further, the committee found "the IRS does not routinely or actively seek to reduce per diem rates for employees on long-term travel."
The generous per diem rate allows employees traveling to Washington to spend up to $7,099 a month on lodging alone, despite the committee seeing "virtually no circumstance" in which an employee would need to spend that much on a month-to-month basis.
And yet some employees pushed the limits on the taxpayers' dime.
The report cites the case of one employee spending more than five months at the Grand Hyatt in Washington, racking up a $38,799 tab, while another stayed in a number of Washington hotels including the Ritz Carlton – Pentagon City in Northern Virginia to the tune of $72,544 for the fiscal year.
One employee rented a $1.07 million, four-bedroom townhouse in Arlington, Va., for a year, costing taxpayers $4,950 a month, while another stayed in a luxury apartment building in downtown Chicago overlooking the Chicago River at a price of $4,605 a month.
Also, despite the IRS' own guidance to the contrary, the committee found evidence that some IRS executives are not geographically located where their primary job duties are, adding to the travel expenses.
"The number of employees who travel more than half of the year and the cost at which they do so is simply unacceptable," the report said.
The report noted that such long-term travel led to other expenses also deemed excessive, including an employee charging $100 for black car service from Manhattan to LaGuardia Airport, and another employee charging the IRS for cab rides to dinner and the grocery store.
Committee Chair Orrin Hatch, R-Utah, in a letter to IRS Commissioner John Koskinen, called the results of the report "frustrating," noting what he called the "lack of effort" by employees to be prudent, which he said could be a direct violation of federal travel regulations.
"And yet, Committee staff saw example after example of routine Amtrak Acela trips, black car service, and luxury apartment rentals when reviewing IRS employee travel vouchers," Hatch said. "Furthermore, the IRS made woefully insufficient efforts to reduce expenses in ways that would still allow employees to travel comfortably."
The committee recommended the IRS significantly reduce per diem rates for long-term travel, as outlined by federal guidelines, and noted that the agency could see "significant cost savings among all employees who travel for significant amounts of time during the year" if it followed its own guidelines.
The IRS did not immediately return a request for comment from FoxNews.com.