Louisiana Sen. John Kennedy makes headlines with comedic one-liners
It's really hard to make a splash as a freshman U.S. Senator.
That is, unless the newcomer tells a Supreme Court nominee during a confirmation hearing that his hope is the future justice can be a "cross between Socrates and Dirty Harry."
Or, he suggests to the embattled former CEO of a credit-monitoring agency that a new federal contract makes it look "like we're giving Lindsay Lohan the keys to the mini-bar."
Or he tells a group of congressional reporters that "our country was founded by geniuses, but it's being run by idiots."
All three of these one-liners can be attributed to Sen. John Kennedy, R-La., a junior Senator making a name for himself for his folksy zingers.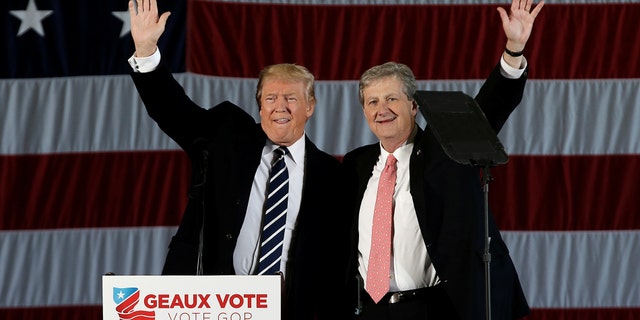 And each punch line has a purpose.
"I try to speak plainly so that my constituents who don't follow the nuances of government like I do, because they're too busy earning a real living, can understand the issues before me," Kennedy told Fox News in an interview at his Washington, D.C. office. "None of this stuff is brain surgery."
In addition to being one of the most quoted lawmakers in Congress, Kennedy, 66, also has the distinction of being the only sitting U.S. Senator to have benefited from a campaign-trail visit by then President-elect Donald J. Trump.
"I was in a runoff in December and we were worried about turnout and he kind of energized the base and I really appreciated him coming down," Kennedy said.
Prior to that run-off election victory at the end of last year, Kennedy was a five-term Treasurer of Louisiana, and an adjunct professor at LSU Law School.
But jokes about the news-of-the-day aren't the only reason Kennedy has gone viral since becoming a Senator.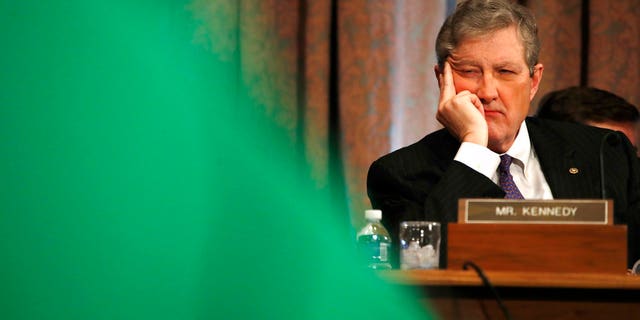 In December, one of the Trump administration's nominees to become a U.S. District Court Judge withered under Kennedy's basic line of questioning regarding his resume and legal terminology. Video of the uncomfortable exchange quickly spread throughout social media. The nominee withdrew from consideration shortly thereafter.
"By all accounts he's an honest fella, he's smart, but he doesn't have any experience in federal court," Kennedy said about Matthew Peterson, the nominee. "And as I said at the time, just because you've seen 'Judge Judy' or 'My Cousin Vinny' doesn't make you qualified to be a federal judge."
The funny freshman does hope to work on what he sees as a serious issue during his tenure in Washington – fraudulent and wasteful federal spending.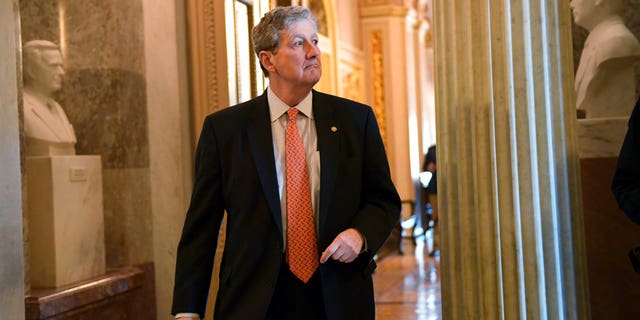 "You know people talk about federal money as if it falls from heaven," Kennedy explained. "You know we thank heaven for it, but it came out of people's pockets – and I've driven all over Washington, D.C., I cannot find the money tree."
This summer, Kennedy referred to the Sen. Majority Leader Mitch McConnell, R-Ky., as "tougher than a $3 steak."
Months later, he put squabbling Senate colleagues into intergalactic context just days after a widely read news report about a Pentagon UFO program was published, decrying that, "this stuff is why the aliens won't talk to us."
And don't expect him to change his style anytime soon.
"Some time ago, a friend of mine told me – he gave me pretty good advice," Kennedy recalled. "He said always be yourself. Unless you suck. And I thought that was pretty good advice."