Local archdiocese has grave concerns over NJ ban on headstone sales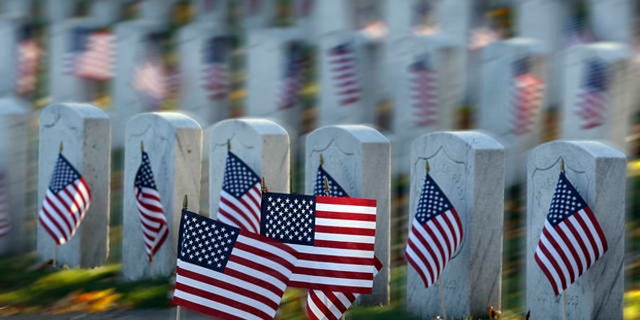 NEWYou can now listen to Fox News articles!
The Archdiocese of Newark is being forced to stop selling headstones to grieving families under a controversial new law signed by New Jersey Gov. Chris Christie.
Christie signed the bill earlier this month after it passed the legislature with ease. The law gives the archdiocese one year to get out of the headstone trade.
In response, Newark Archdiocese spokesman Jim Goodness told FoxNews.com they're "disappointed" by the legislature's action, but added, "We are thankful that we have a year before the law is implemented."
The unusual law was the outcome of a heated dispute between the church and the headstone business community.
The Newark Archdiocese in 2013 started selling, inscribing and setting headstones at local cemeteries. This triggered the court battle, between the Monument Builders of New Jersey and the Roman Catholic Archdiocese of Newark.
The court ultimately ruled in favor of the church, so the business community took its concerns to lawmakers. They argued the church's entry into the headstone market would create an unfair monopoly.
"It would start in the Archdiocese of Newark and go onto the other dioceses, and before you know it, we won't be around," John Burns, president of the Monument Builders of New Jersey, told FoxNews.com. Burns said that since 2013, some monument and mausoleum companies have seen a decline in sales of over 40 percent, which he attributes to the church's sales.
Christie originally rejected a prior version of the bill in early February because it was set to be effective immediately. In a letter to lawmakers at the time, the governor cautioned this would "force families to start the selection of a memorial anew, adding stress and burden to an already difficult period of grief."
However, the Republican governor signed the bill into law after it was amended to allow a one-year grace period before taking effect.
At this stage, the church is weighing its options.
Goodness told FoxNews.com.com that early in the process, "there was talk that the archdiocese would pursue other methods if the law were enacted." It's unclear what those methods might entail.
But according to Burns, even the one-year grace period could negatively affect his own company as well as others'. The Archdiocese of Newark "will not close up shop immediately. They will run the program down to the end," Burns said, while adding he's thankful the law has been passed.