Lawmaker seeks audit of California ObamaCare exchange over Richard Simmons video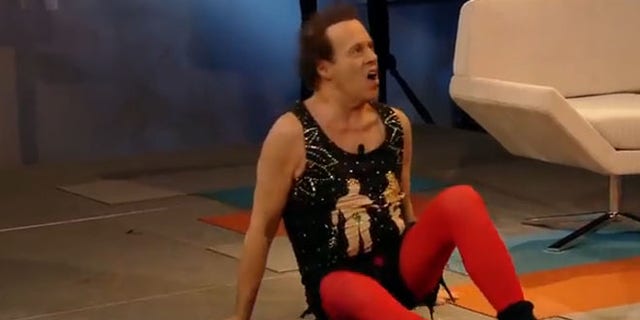 NEWYou can now listen to Fox News articles!
A California senator is seeking to audit the state's ObamaCare exchange after a Watchdog.org story revealed that $1.37 million was spent on a campaign featuring an eight-hour web stream starring a gyrating Richard Simmons.
The Jan. 16 event -- now immortalized on YouTube -- showed celebrity fitness trainer Simmons writhing on the ground to an MC's chant of "Get Covered, hashtag, uh-huh," a reference to Covered California, the state exchange. At one point, he snuggles up to a contortionist following a dance-off.
Covered California faces a $78 million deficit during the next fiscal year due to cutbacks in federal funding.
"What a waste of money -- oh, my gosh," state Sen. Ted Gaines said in an interview. "I looked at the video and was blown away that they would spend money on that. And for them to think that people would want to sign up for health insurance from seeing it? Give me a break."
Gaines formally requested the audit Thursday in a letter addressed to the chairman of the Joint Legislative Audit Committee. It was the same committee that recently discovered the exchange's budget shortfall.
"Covered California recently spent $1.3 million on a widely mocked infomercial featuring Richard Simmons," Gaines wrote. "I fear that this is evidence that the Exchange shows little regard for the precarious fiscal condition it faces."
Click for more from Watchdog.org.