Kerry: Captive Americans raised at all meetings with Iran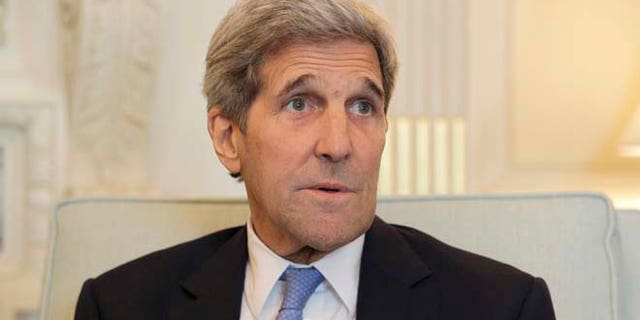 NEWYou can now listen to Fox News articles!
Secretary of State John Kerry says there was "not one meeting that took place" during the recent Iranian nuclear talks at which the U.S. didn't raise the issue of four Americans still held captive by Tehran.
In fact, Kerry adds, the issue was discussed during his last meeting with his Iranian counterpart, Foreign Minister Mohammad Javad Zarif, before they announced the landmark deal that is meant to prevent Tehran from acquiring a nuclear weapons capability in exchange for sanctions relief.
The Obama administration has been accused by some critics of missing an opportunity to leverage the Iranian negotiations to secure the release of former U.S. Marine Amir Hekmati, Christian pastor Saeed Abedini, Washington Post reporter Jason Rezaian, and retired FBI agent Robert Levinson.
Kerry spoke on MSNBC's "Morning Joe."