Kamala Harris has gone 26 days without a news conference since being tapped for border crisis role
DeSantis says the Biden administration 'dismantled' Trump's effective policies
The migrant crisis at the U.S.-Mexico border continues – with Vice President Kamala Harris continuing to draw criticism.
Harris was appointed President Biden's manager of the crisis last month but has yet to hold a news conference regarding her duties after 26 days in the position.
Florida Gov. Ron DeSantis slammed President Biden's immigration policies on "Sunday Morning Futures," saying he "dismantled" former President Trump's policies and now there is "a huge catastrophe at the southern border," which he argued will have "reverberations all across the country."
HOUSTON FACILITY FOR MIGRANT GIRLS 13-17 ABRUPTLY SHUTTERED AMID CROWDING CONCERNS, EMPLOYEE DEATH: REPORTS
The position is seen by many observers as a political minefield especially with the widespread belief that Harris has presidential aspirations.
Harris received direct criticism Saturday from the leader of the union that represents 18,000 Border Patrol agents.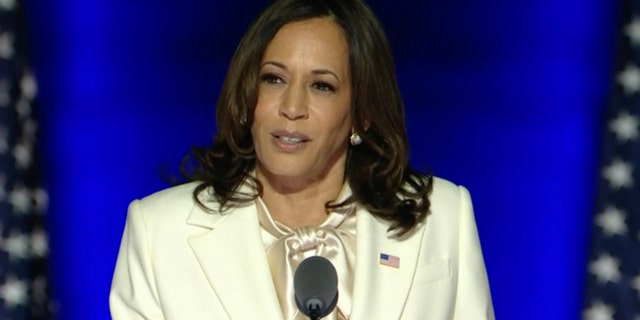 CLICK HERE TO GET THE FOX NEWS APP
Brandon Judd, president of the National Border Patrol Council, spoke during an appearance on "Fox News Live."
Judd said it was no accident that the vice president hasn't traveled to the U.S.-Mexico border region since taking on her assignment from Biden.
"Because if she goes to the U.S. border, people are going to expect her to fix the problem, so she avoids it," Judd said, adding, "That's disgusting because that's putting politics ahead of what's best for this country."
Fox News' Talia Kaplan contributed to this report