Juan Williams: Latino, Mormon, Tea Party Favorite -Raúl Labrador Stands at Intersection of 2012 Elections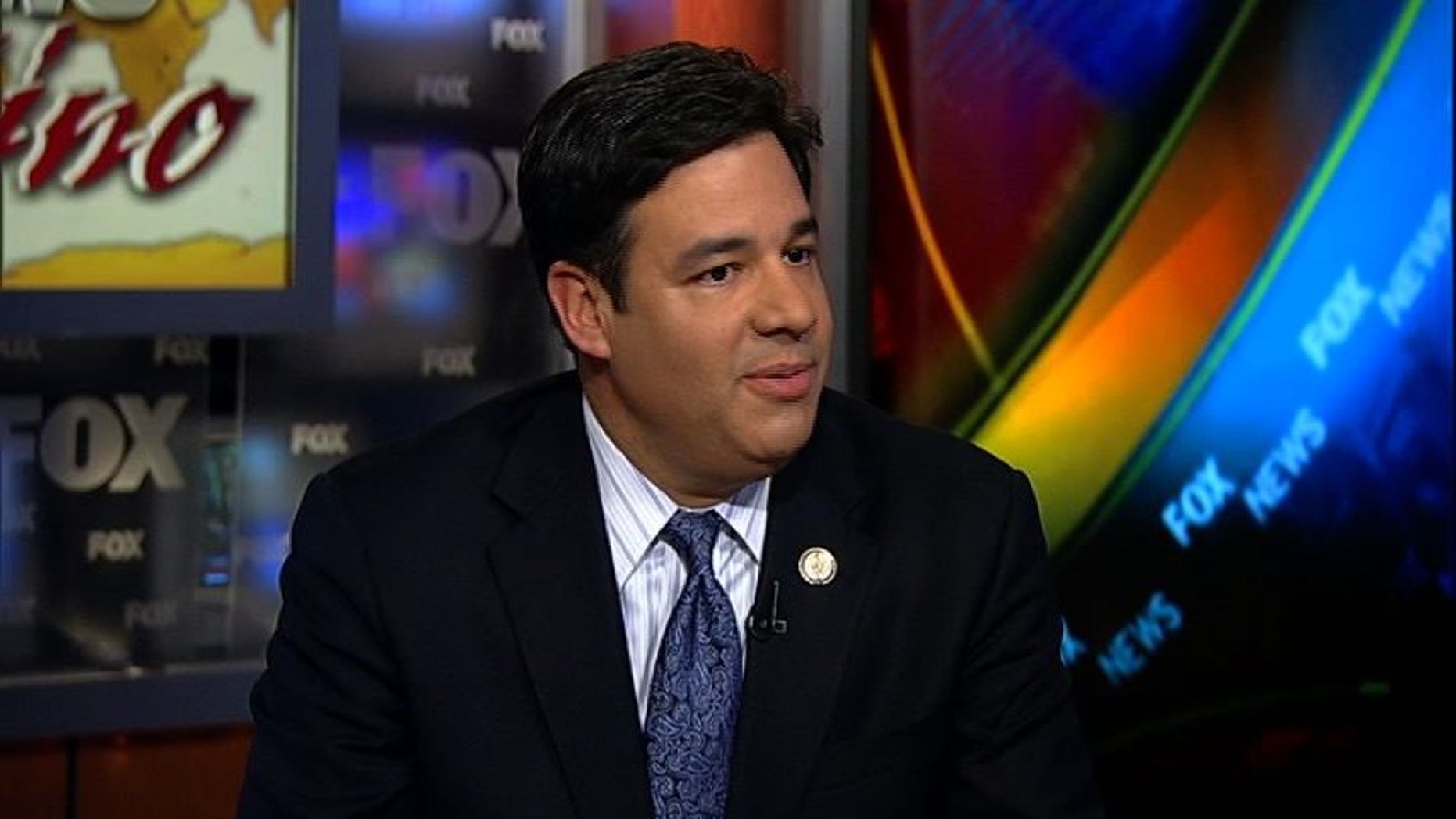 Congressman Raúl Labrador, is a Latino at the center of 2012's explosive politics. He is a Mormon, a freshman Republican who is a Tea Party favorite, a native of Puerto Rico and the most popular politician in bright red, conservative Idaho.
The engaging, politically-deft Labrador is well aware that he stands at the intersection of some of the most critically important dynamics that will determine the outcome of the 2012 elections, including the race for the White House.
I had the opportunity to interview him in an exclusive interview for Fox News Latino this week.
The 44-year-old has his hand on three hot buttons:
First, he is a Latino in a political year in which Latino political power has never been stronger and will likely determine the winner of the race for the White House.
Second, he is a Latino powerhouse, as a polished media personality and key player inside the powerful Republican freshman class in Congress.
And, third, he is Mormon in a year in which a fellow Mormon is the likely GOP candidate for President.
Labrador's profile among fellow Latinos is steadily growing, but he faces an immediate roadblock in his opposition to the DREAM Act. That legislation, supported by more than 90 percent of Latinos, gives children of undocumented workers a pathway to citizenship if they are in school or serving in the military.
Labrador, like Mitt Romney, opposes the DREAM Act. But the Congressman is proposing an alternative in which the citizenship application process is faster for graduate school students and people with job offers in high-tech industries.
Labrador is different from another well-known Latino in D.C. –Florida Sen. Marco Rubio. Both are conservative Republicans who oppose the DREAM Act but Labrador is from Puerto Rico while Rubio's roots are in Cuba.
Puerto Ricans account for almost 10 percent of the U.S. Hispanic population –second only to Mexicans and far ahead of Cubans who represent about 3.5 percent of that population.
In a recent interview with me for Fox News Latino Sen. Rubio, a possible running mate for Romney, said he favors a version of the Dream Act that grants legal status – but not citizenship – to young people lacking documents but who are in school and the military.
Both Labrador's idea and Rubio's proposal are still being debated among Republicans. Labrador is hoping for quick agreement but he knows his opposition to the Dream Act is a problem with Latino voters. At the moment the best he can do is to make the case that in the general election the economy, not the DREAM Act, will be the deciding factor.
"Latinos under this President have actually had more poverty. They actually have had more unemployment. They have had more problems than under any other President in recent history." Labrador told me in the interview.
"I think what they need to look at the policies the Republican Party is espousing.  They will see that we want to bring to the Latino community to prosperity, just like we want to for all Americans" he added.
As one of the freshmen Republicans elected to the U.S. House of Representatives, Labrador has emerged as a leader of the conservative freshmen and a Tea Party hero. As a candidate in Idaho, he had the support of Arizona's controversial Sheriff Joe Arpaio. He was also charged by his opponent in the 2010 election --Republican Vaughn Ward-- with not being an American because Labrador was Born in Puerto Rico and Ward did not know the Puerto Ricans were U.S. citizens.
In Congress Labrador has been involved in trying to block virtually every one of President Obama's major legislative initiatives. That intransigence has left Congress gridlocked and apparently incapable of passing any legislation before the November elections. The popularity of the Tea Party has faded in recent months. And 77 percent of Americans, according to the latest polls, disapprove of the job Congress is doing.
But Labrador remains a hard-liner.
According to a new book by author Robert Draper, Labrador "openly mused" about supporting a Tea Party challenge to House Speaker John Boehner over concern that he might compromise on debt ceiling negotiations with President Obama last year.
Even Labrador's discussions of immigration policy are infused with Tea Party rhetoric and passion. "Immigrants who have come to the United States escaping the problems that they had in more dictatorial countries and in countries where the government was taking too much power from the individual." He told me.
"And they're asking, why is our government trying to do the same things that the countries that they escaped are doing?"
Labrador maintains that jobs and the economy are the number one issue for Latinos but acknowledges the importance of the immigration issue.
"I would tell, Romney, as I would tell anyone, that we need to start talking about being a party of inclusion.  We need to start talking about how we're a party of legal immigration, that we actually want to reform the system so people can actually come to the United States in a legal, safe way."
Keep your eye on Rep. Labrador. He is one of the few Hispanic Republicans with the conservative credentials and the political awareness to effectively convey this new message of inclusion towards immigrants
With a safe congressional seat in deep-red western Idaho and an emerging national media profile, Labrador will have a platform to make this case in Congress for many years to come.
Juan Williams is a writer, author and Fox News political analyst and special contributor to Fox News Latino. His latest book "Muzzled: The Assault On Honest Debate" (Crown/Random House) was released in 2011. He also writes for The Hill and on TheHill.com.
Follow us on twitter.com/foxnewslatino
Like us at facebook.com/foxnewslatino