JPMorgan Chase CEO: Next president needs to make immigration reform priority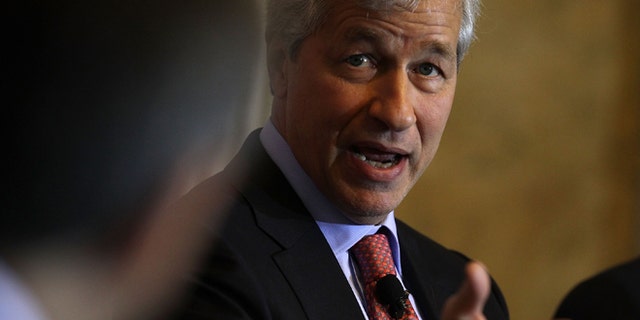 NEWYou can now listen to Fox News articles!
U.S. corporate leaders tend to support immigration measures that bolster the number of visas for highly skilled foreign nationals.
However, the chief executive of JPMogran Chase says the next president of the United States must make comprehensive immigration reform a top priority.
Jamie Dimon, the CEO of the largest bank in the U.S., said in an interview with CNBC that the 2013 bipartisan comprehensive immigration reform bill that passed in the U.S. Senate but stalled in the House, correctly dealt with securing the U.S.-Mexico border while providing a pathway to legal status for some undocumented immigrants.
Dimon said many undocumented immigrants already contribute to the economy and that a pathway to legal status – as outlined in the 2013 measure – would have been a lengthy one, taking about 13 years.
Many proponents of giving undocumented immigrants a pathway to legal status have made the same point to counter complaints that allowing those here illegally a chance to obtain citizenship amounts to a reward for lawbreakers, or amnesty.
"Most of them have jobs, most of them are doing fine," Dimon said of undocumented immigrants in the interview. "And it would take like 13 to 15 years," for them to obtain citizenship.
Dimon also pushed for better opportunities for foreign students to remain in the United States after receiving their degrees.
"All these kids who come from around the world, who get advanced degrees – you know, our best universities in the world, science, technology – and we send them home," he told CNBC.
Students in post-graduate programs are allowed to stay in the United States a year after getting their degree. If they want to remain longer, they must obtain a visa, which entails going through a cumbersome process.
"Let them stay, let them build companies. A lot of companies were built by immigrants," said Dimon.
A number of business leaders are proponents of more generous immigration policies. Facebook CEO Mark Zuckerberg and Microsoft's Bill Gates, among others, formed a group – FWD.us – in 2013 to push for comprehensive immigration reform.