Mother at immigrant detention center says daughter, 12, molested by another detainee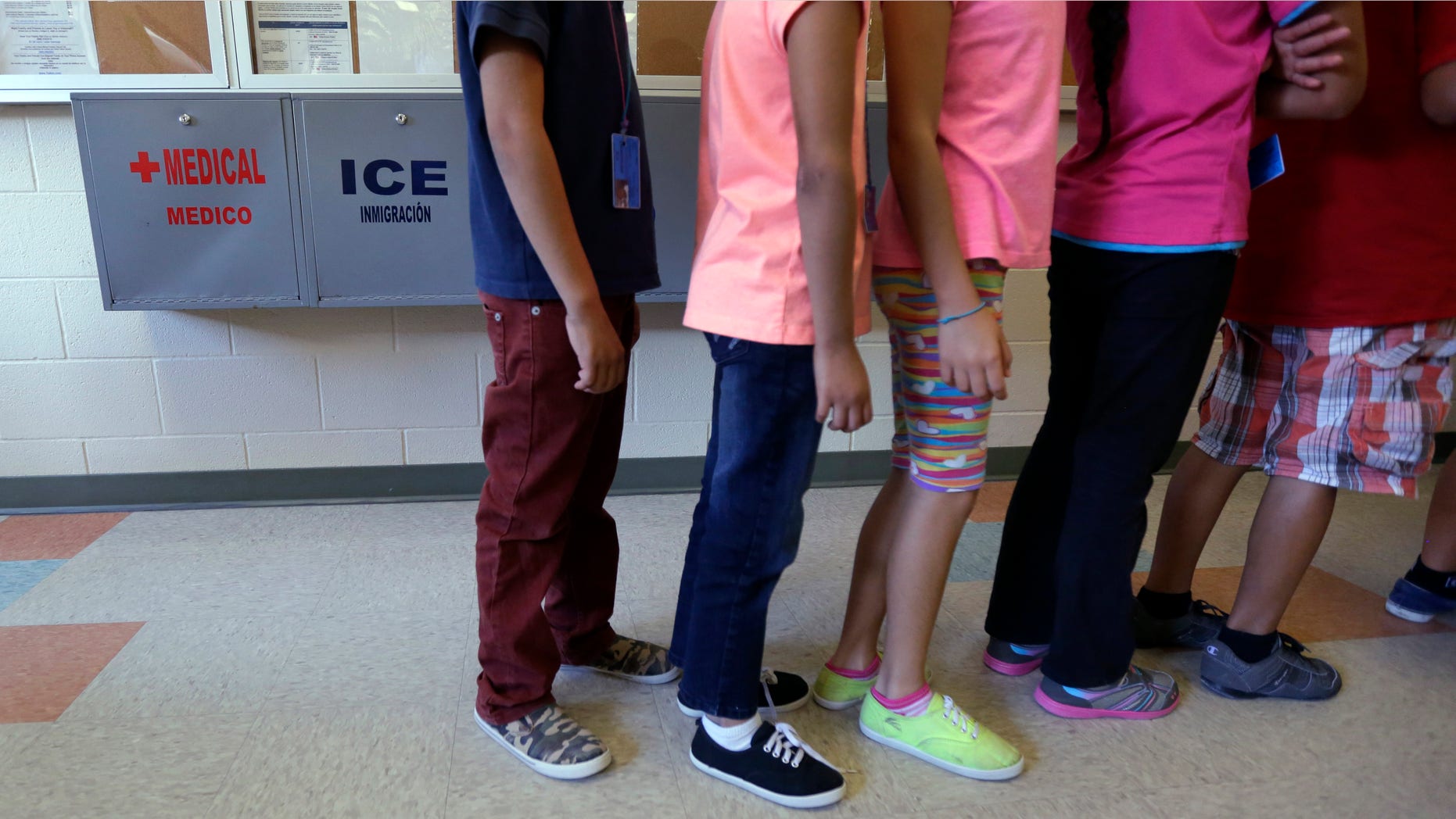 A woman who is being held in an immigrant detention center in Texas along with her 12-year-old daughter has alleged that her child was molested after the facility's staff failed to move them out of a space they shared with the purported perpetrator.
The mother, who is described in published reports as an asylum-seeker from El Salvador, says in court documents that a female detainee at the Karnes County Residential Center, around 50 miles southeast of San Antonio, had sexually harassed her daughter. The mother claims that she complained to a Karnes guard about the inappropriate conduct, but got an "ugly" response, according to the Houston Press.
The mother and daughter continued to be kept in the same space at the facility as the woman who was harassing the child. The affidavit claims that the woman became more aggressive, at one point following the child into the shower.
"I saw the woman grab my daughter's private parts," the Press quoted the mother's affidavit as saying.
After that, the mother and daughter were moved to another part of the facility, the media outlet said.
The affidavit by the mother, described as only E.G.S., came to light recently after it was revealed on a state agency website that Karnes had received a temporary residential childcare license.
Critics say the license provides an end-run around a ruling – handed down last year by a California judge and appealed by the Obama administration – that children were to be released quickly from prison settings that aren't set up for child care.
The Karnes County Residential Center has a maximum capacity of 580 beds and is run by the GEO Group, a private prison-management company that has partnered with the U.S. government since the 1980s to run immigrant detention centers.
The child-care license was issued by the Texas Department of Family and Protective Services.
The Press quoted DFPS spokesman Patrick Crimmins as saying in an email, "I am not aware of that specific allegation or any other, [nor] could I comment if I knew because of confidentiality."
Crimmins further noted that the child-care license would have been granted after DFPS investigated the facility and "once the facility ... complied with state standards for a family residential operation."
The Press said that a spokesman for U.S. Immigration and Customs Enforcement declined to comment.
The mother who filed the affidavit said that she fled El Salvador after having been repeatedly raped by gang members and threatened with further violence.
She was part of the thousands of Central Americans who arrived at the U.S.-Mexican border in recent years and asked for political asylum.
Like us on Facebook