John Kerry rep pushes back on report of incendiary anti-Trump comments to Abbas associate
NEWYou can now listen to Fox News articles!
A spokesman for John Kerry pushed back Friday on reports that the former secretary of state made anti-Trump comments to an associate of Palestinian President Mahmoud Abbas and denied that he was mulling a 2020 encore presidential bid.
The alleged comments surfaced this week after Kerry met with Abbas associate Hussein Agha in London. Israeli news outlet Maariv reported that during the meeting, Kerry told Agha to share a message with Abbas –urging him to "hold on and be strong" during talks with the Trump administration and "play for time…[and] not yield to President Trump's demands."
Kerry, who served as former President Barack Obama's secretary of state during his second term, also reportedly referred to Trump using derogatory language, and said he would not be in office for long, suggesting he could be out in a year. Kerry also allegedly asked Abbas not to attack the U.S. or the Trump administration, but rather focus attacks on the president himself.
"The original story wasn't accurate, and I've read that Mr. Agha himself has made that clear. These are neither Secretary Kerry's views nor anything he would say," a spokesman for Kerry told Fox News Friday.
JOHN KERRY REPORTEDLY COACHES PALESTINIANS NOT TO 'YIELD' TO TRUMP IN PEACE TALKS, SPURRING BACKLASH
Kerry also reportedly told Agha that he was considering running for president in 2020.
"He's said before, publicly, that he's not thinking of it," Kerry's spokesman told Fox News in an email. "Nothing's changed."
The White House did not respond to Fox News' request for comment on Kerry's alleged remarks.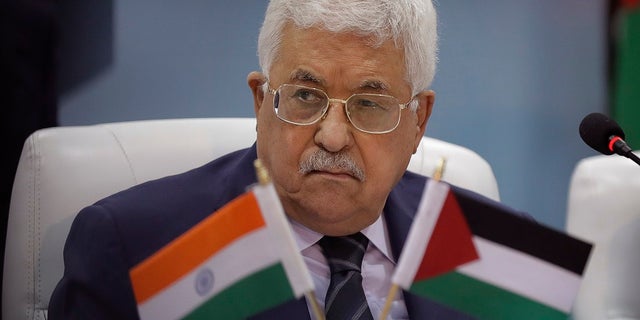 The State Department told Fox News it would decline to comment on the report.
Kerry's meeting with the Palestinian Authority representatives comes just one month after the Trump administration decided, after years of U.S. promises, to recognize Jerusalem as the capital of Israel.
According to Israeli media, Arab leaders in Davos this week expressed hope they could resume peace talks, despite the Jerusalem controversy.