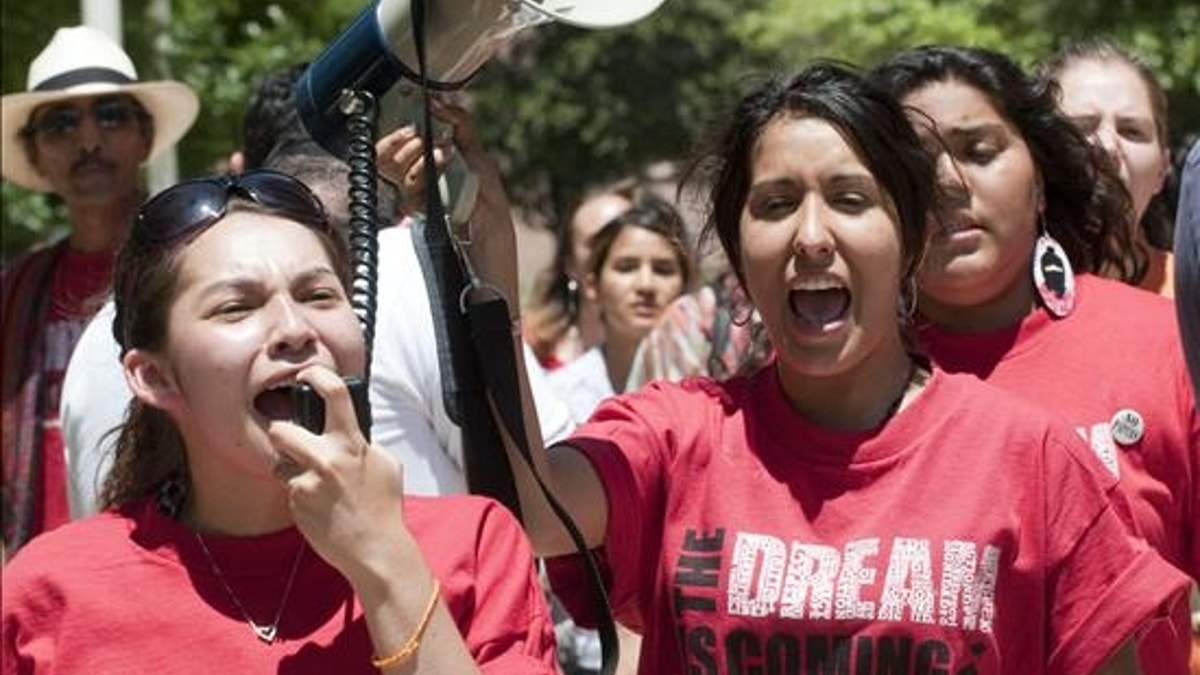 The death of the DREAM Act has not discouraged Rep. Joe Baca, a Democrat from California, who is pushing the PROUD Act.
Baca's measure would allow undocumented high school graduates to apply for U.S. citizenship if they demonstrate civil knowledge and, other than their immigration status, have had no trouble with the law.
"The PROUD Act is important legislation that puts our most responsible and successful immigrant students on a streamlined path for citizenship," Baca said, "and at the same time motivates all our students to do their best and to stay out of trouble."
Asked to comment on the Baca measure, the office of Rep. Lamar Smith, the Texas Republican who chairs the House Judiciary Committee – which is expected to influence much of the immigration debate in Congress -- sent a statement that said: "It is pointless to talk about any new immigration bills that grant amnesty, no matter how narrow, until we secure the border since such bills will only encourage more illegal immigration."
The DREAM Act, which stands for Development, Relief and Education for Alien Minors, passed in the House of Representatives, but not the Senate, in the lame-duck session in December. DREAM Act supporters saw the lame-duck session – where Democrats, who generally favored the bill, still had control of the House -- as holding out the last, best chance for passage of the bill.
The DREAM Act called for giving undocumented immigrants legal status if they were of good moral character, came to the United States before the age of 16, had a high school diploma or its equivalency, and committed to attending college or being in the military for at least two years.
Eventually, if they abided by a certain set of criteria, they would have been eligible to apply for U.S. permanent residency.
It failed to pass after opponents of the bills depicted it as a form of amnesty, and said it was tantamount to rewarding lawbreakers. Supporters argued that undocumented children had no say in their illegal status, and they should not be punished for the decisions of their parents.
Baca says the PROUD Act is not another version of the DREAM Act.
"The PROUD Act is different," Baca says. "It's open to all kids who want to be productive members of our community who may not want to go to college, but may want to go to vocational school or what if they want to be a cook, and take pride in earning money for their families and want to do it legally."
Baca said the bill would motivate undocumented students who often become disillusioned about the rewards of a high school diploma or college degree if they cannot legally work upon graduation.
"If they've been through our educational system, from sixth grade to 12th grade, what do we do for these children who are here," Baca says, "who no fault through their own are here and want to be productive citizens. We want to say to these children 'Now there is something for you,' we want to change their attitude."
Elizabeth.Llorente@FoxNewsLatino.com
Follow us on twitter.com/foxnewslatino
Like us at facebook.com/foxnewslatino