Jobless aid bill stalls in Senate, fails to clear hurdle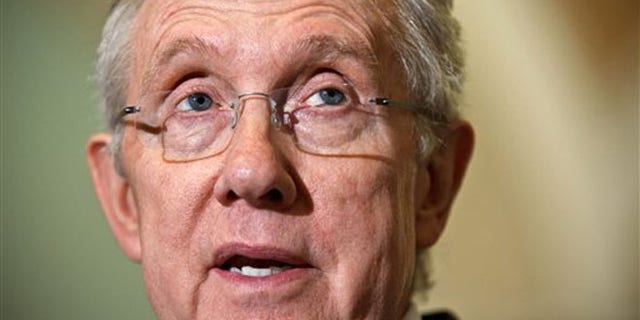 A Senate plan to restore long-term jobless benefits to at least 1.3 million Americans hit a wall Tuesday after Republicans withdrew their support amid complaints over cost and other issues.
Two versions of the plan failed on two separate test votes.
Senate Majority Leader Harry Reid's original, $6.4 billion plan for a three-month extension failed 55-45. And his revised, $18 billion bill, which would restore the benefits through the end of 2014, stalled on a 52-48 vote.
Reid needed to attract 60 senators to move either bill forward.
"It's very disappointing that Republicans in the Senate chose to block action tonight on a compromise solution to extend emergency unemployment insurance for 1.3 million Americans who have been actively looking for a job and have now had this vital lifeline cut off," the White House said in a statement Tuesday night. "Extending emergency unemployment insurance is the right thing to do for these Americans and their families, and it's the right thing to do for our economy."
The benefits expired Dec. 28, immediately cutting off support for unemployed workers who have exhausted state-paid benefits that generally run for 26 weeks.
Clearly anticipating the outcome, Reid accused Republicans in advance of resorting to obstruction.
"We have a filibuster before us again" he said.
The Nevada Democrat also said Republicans want to "have their cake and eat it, too" by having the Senate vote on their proposed changes without guaranteeing to let the full measure pass afterward.
Last week, six Republicans gave preliminary approval to the original legislation. But Reid lost that support when he amended the bill and failed to come up with a plan to offset the cost within 10 years.
Republican Sens. Susan Collins, Maine, and Dean Heller, Nevada, unsuccessfully proposed Monday to Reid their own three-month extension.
Their plan also included restoring cost-of-living increases to military retirees under 62. The total cost was put at about $12 billion and would have been offset over a decade.
"We're back to ground zero," said Heller, who cosponsored the original legislation and voted for it again Tuesday.
The Democrat-controlled Senate will return to the negotiating table. But time is running out to restore the benefits before Congress goes on recesses Tuesday. The House has yet to vote on a plan.
Rhode Island Sen. Jack Reed, the Democratic cosponsor of the Senate legislation, vowed to keep working on a bill.
"Other legislation is coming up in the next few weeks," he said.
Though Republicans gave their preliminary approve, they have insisted that in exchange for final approval the cost of any plan be offset by spending cuts and that their amendments -- including one for job training -- get a vote.
The six Senate Republicans who previously voted in favor of the bill were Collins, Heller, Dan Coats, Indiana; Lisa Murkowski, Alaska; and Kelly Ayotte, New Hampshire.
Under the expired program, the long-term jobless were entitled to a maximum of 47 additional weeks of benefits, depending on the unemployment level in their states. They benefits were not included in a budget deal reached by Congress before winter break.
The total would fall to a maximum of 31 weeks, according to the revised Reid plan.
After initially rebuffing Republican calls to pay for the program, Democrats proposed offsetting the cost in part by extending previously approved cuts to Medicare providers by one year, through 2024.
Since last summer, Reid has allowed votes on only four Republican amendments, compared to votes on 71 Democrat amendments.
Senate Minority Leader Mitch McConnell said Tuesday that Reid was trying to "fix the result" by requiring Republicans to amass 60 votes behind any of their proposed changes, an all-but-impossible threshold to meet given the circumstances.
The Associated Press contributed to this report.